12 New York City experiences that make amazing wedding gifts
Give the happy couple a gift they'll never forget, like a helicopter ride over Manhattan or a cooking class for two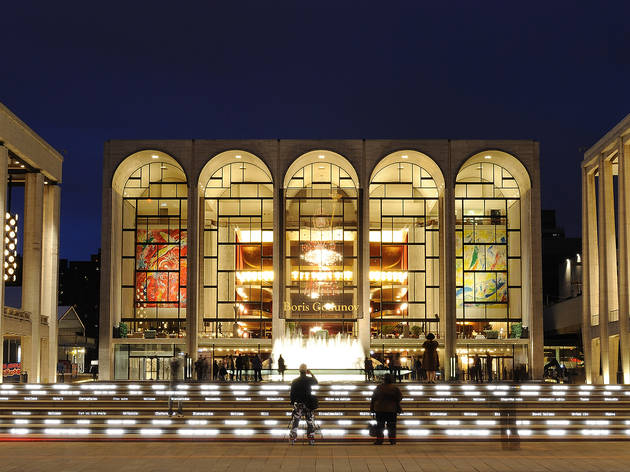 We've all been there: Eager to purchase a memorable wedding gift for two of your dearest friends, but all that's left on the registry is spatulas and towels. No thank you. Instead of scouring the best gift shops for some obscure kitchen accessory, buy the happy couple something truly memorable, like one of these New York City experiences. They'll think of you while they soar over the skyline on a helicopter tour of NYC, whip up an elaborate meal in a couples cooking class or give a standing ovation to one of the best Broadway musicals. Trust us: The newlyweds won't care that you didn't get them the vacuum.
RECOMMENDED: Full guide to shopping in NYC
New York City experiences that make amazing wedding gifts
Surprise an art-loving couple with a VIP tour of the Metropolitan Museum of Art before it opens for the day. They'll relish the chance to get up close and personal with Johannes Vermeer's Portrait of a Young Woman, Emanuel Leutze's Washington Crossing the Delaware and the Temple of Dendur, without the usual hordes of tourists.
Photograph: Courtesy CC/Flickr/Phil Roeder
What's more romantic than springing for dinner at a fancy restaurant? Cooking for one another. Couples will learn how to prepare a steak dinner with all the fixings at this Institute of Culinary Education class. The chef will even help them mix up a few bourbon cocktails to go with the strip steak, haricots verts, truffled potatoes and caramel bread pudding.
Lifelong New Yorkers and visitors alike will be blown away by a helicopter tour of New York City. The spectacular views of the Empire State Building, One World Trade Center and other iconic landmarks are unparallelled. The adrenaline rush you get from soaring over the Hudson River doesn't hurt, either.
That ceramic pie dish they listed on the registry? Boring. Orchestra seats to Natasha, Pierre and the Great Comet of 1812? Now we're talking. If you know the bride and groom will appreciate some Tony-nominated theater, go ahead and spring for tickets to Dear Evan Hansen, The Book of Mormon, Come from Away or another one of NYC's highly lauded Broadway shows.
Peanut butter and jelly, ketchup and fries, wine and cheese: Some things just work better together. The pros at Murray's Cheese will give the newlyweds the lowdown on pairing reds, whites and dessert wines with everything from applewood-smoked cheddar to Yorkshire blue. Don't worry: There will be plenty of tastings throughout the class, too.
This Upper East Side spa became so well known for its treatments for pairs that it changed its name to The Couple's Spa a few years ago. And after a whirlwind wedding and honeymoon, your just-married friends could probably use a chance to unwind. Gift them an hourlong aromatherapy massage in one of the spa's five themed rooms for the ultimate relaxing afternoon.
With its ornate golden sculptures, plush crimson booths and sparkling chandeliers, the Russian Tea Room is one of the city's most lavish restaurants. Treat your friends to an indulgent caviar and vodka tasting. They'll split four buckwheat blinis topped with their choice of salmon, trout or whitefish roe and a flight of six vodkas. Nostrovia!
Theater, Performing arts space
Whether the newlyweds know their Wagner from their Verdi or not, any couple will enjoy a night at the opera. For one thing, it's the perfect excuse to don your finest threads and sip a swanky cocktail. Just be mindful of the season: The American Ballet Theater takes up residence at Lincoln Center during the spring and summer, with the opera returning in the fall.
9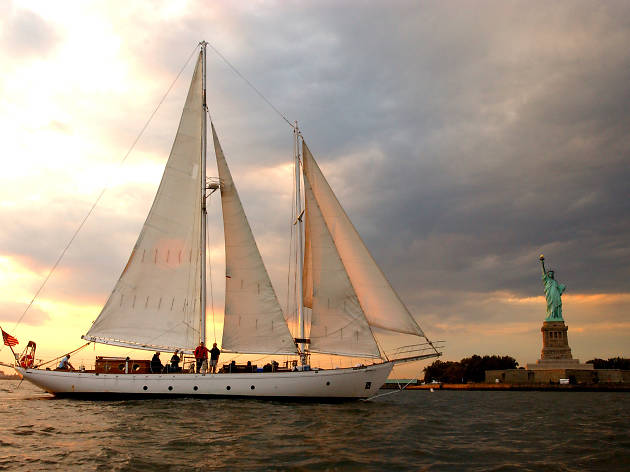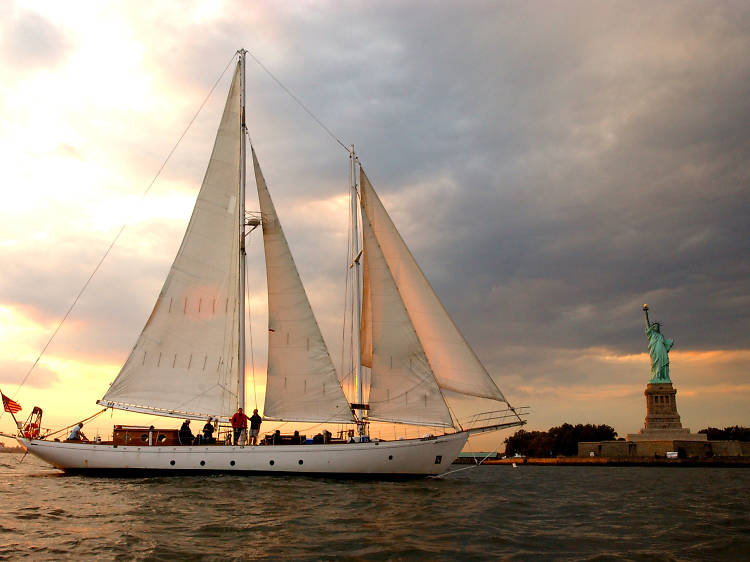 Photograph: Courtesy Manhattan By Sail
Sailboat Cruise with Wine, Cheese and Charcuterie
All aboard! Direct your guests to the Shearwater for an afternoon of wine tastings while sailing the Hudson. Their host will pour tastings of four wines and pass around a charcuterie board while the captain steers the ship around the tip of Manhattan toward the Statue of Liberty and Ellis Island. Enthusiastic skippers can even help raise the sails, if they like.
10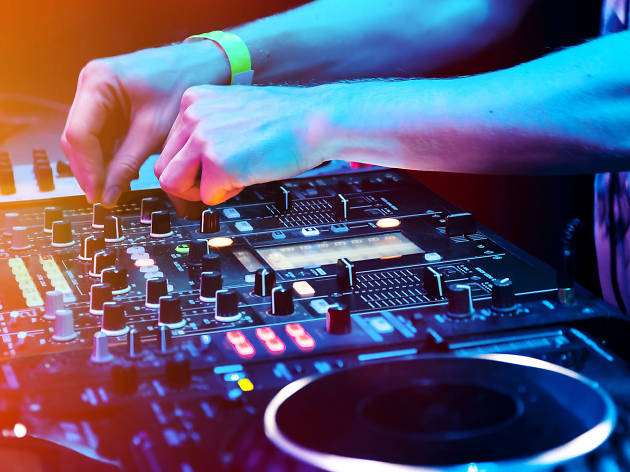 Photograph: Shutterstock
Instant DJ Class at the Foxgrove
If your friends make a point of attending every big concert in town, they will definitely be interested in this introductory DJ class at the Foxgrove. In just one three-hour session, they'll learn to use a controller and mix their very first set. Watch out, Aviici.
Every month, Eataly hosts intimate four-course dinners for a few lucky patrons. The chef and sommelier will present each dish and wine pairing, explaining the significance and offering a few tasting notes. With themes ranging from traditional Sicilian cuisine to market-fresh seafood to summer on the Amalfi coast, it almost feels like a second honeymoon.
12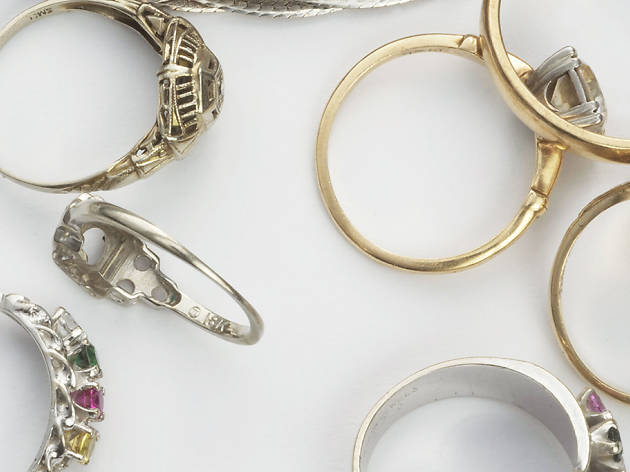 Photograph: courtesy Shutterstock
Private Ring-Making Session at Fitzgerald Jewelry
That princess cut diamond sold in Kay Jewelers across the country just can't compare to a personalized ring made specially for you. The lovebirds will get the chance to forge their own silver wedding bands in a private DIY class at Fitzgerald Jewelry in Williamsburg. Pro tip: It doubles as wonderful engagement gift!
Looking for something to wear to the wedding?
Whether you're looking for a classic LBD or something vintage, these dress stores in NYC have you covered.
More to explore