Stores that open early on Black Friday in NYC
Get ready for Black Friday—NYC's shopping season starts as soon as you finish that last bite of Thanksgiving turkey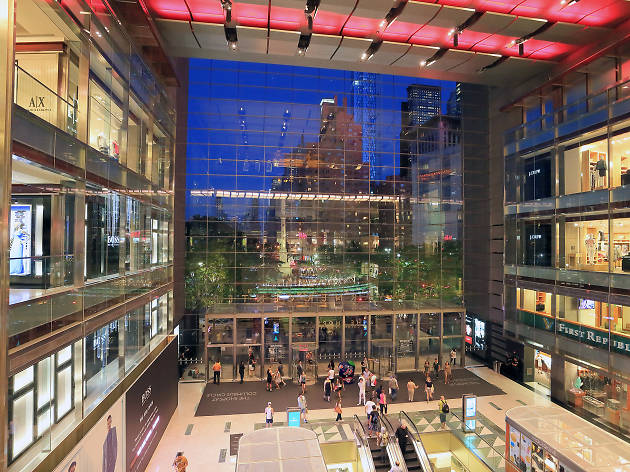 First comes Thanksgiving, then comes Black Friday, NYC's biggest shopping day of the year. You've watched the Macy's Thanksgiving Day Parade, stuffed your face with turkey and maybe even run a turkey trot—the only thing left to do this holiday weekend? Shop. While New York City's best clothing stores should certainly be on your list, if you're eager to wake up at the crack of dawn (or long before) for a great deal, here are the stores that will be open early on Black Friday. Happy shopping!
RECOMMENDED: Full guide to Thanksgiving in NYC
Stores that open early on Black Friday
1
The world's largest department store will open at 5pm on Thanksgiving Day and remain open through the night, turning the city that never sleeps into the city that never stops shopping. Doorbuster deals are promised.
Book now
Read more
2
Though it was the first major store to reveal its holiday windows, you'll be paying more attention to the deals on Black Friday. And be thankful for Lord & Taylor's in-store Sarabeth's, because after seeking out the sales starting at 6am, since you'll want to recharge with a carb-heavy brunch.
Read more
3
Discount shoppers, take note: There's a 7am start time for the deals at Saks' discount store, which just arrived New York City this year and has a curated Gilt shop inside.
Read more
4
The hub of all designer deals will be open on Thanksgiving from 11am to 5pm, and it will reopen from 7am to 10pm on Black Friday. May the clothing racks forever be in your favor.
Read more
5
This shopping mall in New York City will be a one-stop spot for holiday shopping at stores like J. Crew, H&M, Eileen Fischer, Sugarfina and more, all open from 10am to 10pm on Black Friday.
Read more
6
NYC's luxury mall is opening its doors and shops at 8am, so you can get all your fancy holiday presents in one sweep. It's almost like you live in the suburbs, except for the excellent views.
Read more
7
Be it discount home decor, electronics, apparel or cosmetics, you'll find it at this department store. It'll open at 3pm on Thanksgiving and stay open throughout the night.
Read more
11
Load up on all the body lotions, scrubs and soaps you'll want to gift (or treat yourself with) this season from 9am to 10pm.
Read more
More Black Friday in NYC stories
Skip the crowds this year and try something on our list of things to do on Black Friday instead of shopping
Read more
Get schooled in cooking, tango, digital photography and more with the best Black Friday deals on classes
Read more