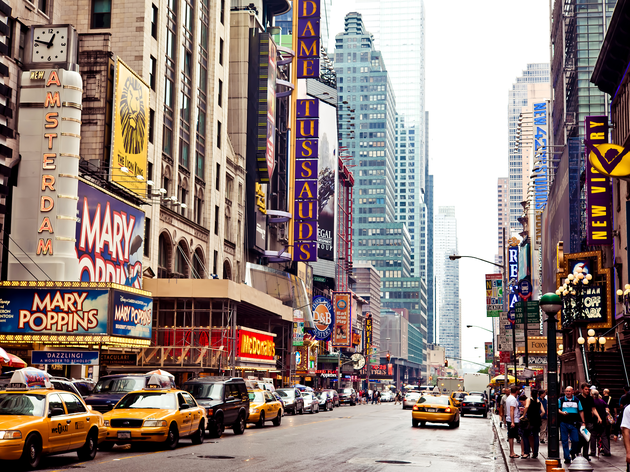 22 Broadway shows you can buy tickets for right now
Including 'Mrs. Doubtfire,' 'Chicago,' 'Hamilton' and 'Come From Away.'
In what is likely the biggest signal towards a return to semi-normalcy, Broadway will officially welcome spectators back inside of theaters starting September 14. Although that's still a few months away, productions are already back at work and have announced official return dates—which means that tickets to some of the performances are actually already available for purchase.
Below, we highlight the seven productions that are already on sale but we've got some news about a few others: the much-anticipated revival of The Music Man—this one starring Broadway darlings Hugh Jackman and Sutton Foster—is gearing up for performances starting December 20 but has yet to announce an official ticket sale date. The Minutes, a play by Trace Letts, has already made public its opening date (March 15, 2022) but there is no word yet on when tickets to the show will be made available.
Without further ado, here are the Broadway shows you can already buy tickets for.
Broadway shows you can buy tickets for already