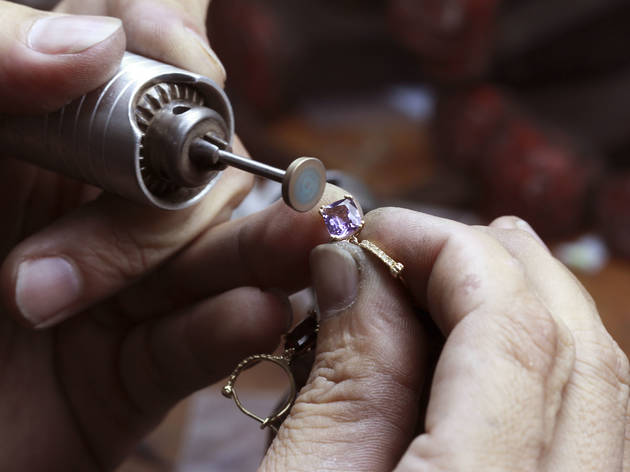 The best jewelry-making classes in NYC
Try your hand at beading, stamping, engraving and more at the best jewelry-making classes in NYC
Etsy, here you come. Once you take one of the best jewelry-making classes in NYC, you'll be DIY-ing bracelets, earrings and necklaces with the best of them. No need to hit up overpriced boutiques or crazy sample sales in NYC anymore—you'll have the knowhow to customize your very own bling. Complete your hip new look with a chic outfit from the best gift shops and vintage clothing stores.
RECOMMENDED: Full guide to the best classes in NYC
Best jewelry-making classes in NYC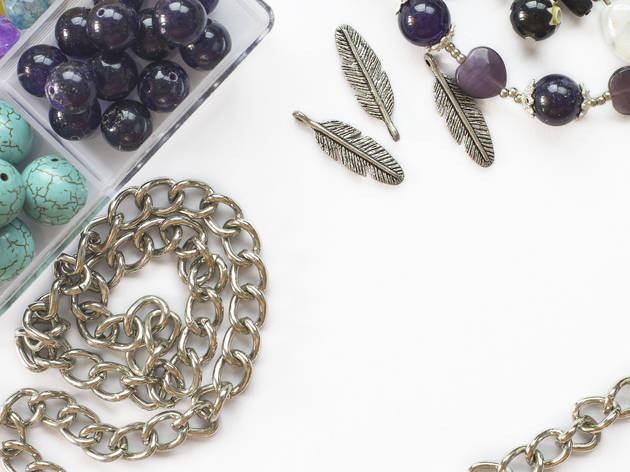 Photograph: Shutterstock
Ever since Tiffany and Co. introduced its signature charm bracelet with a single heart charm in 1889, little girls have clamored for one of their own. The design has changed a bit over the years—remember the Italian charm bracelet obsession of the early '00s?—and these days, it's all about a traditional chain adorned with bespoke charms. Delight the little girl inside of you by customizing your very own bracelet or necklace. Your instructor will provide all the chain, charms, rings and clasps you need to customize a personalized piece. $40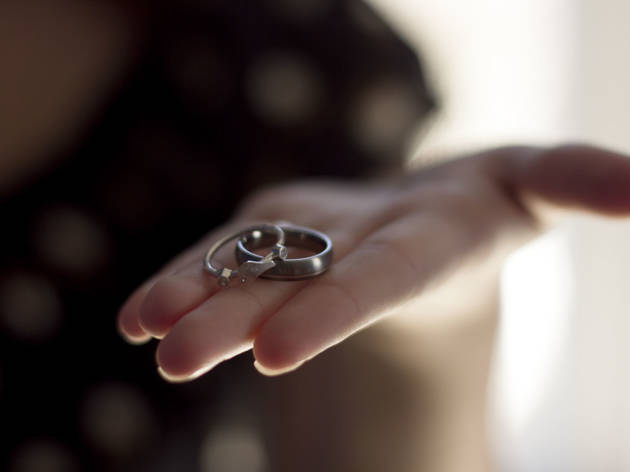 Photograph: Courtesy CC/Flickr/Katherine McAdoo
If you ever doodled jewelry designs in your notebook midmeeting, it's probably time to turn those sketches into gold—or silver or some other kind of metal. At this monthly one-day class hosted by Liloveve, a private showroom and studio, you'll learn basic jewelry fabrication techniques and walk away with a brand-new ring to add to your bling collection. $170
Photograph: Courtesy CC/Flickr/Katherine McAdoo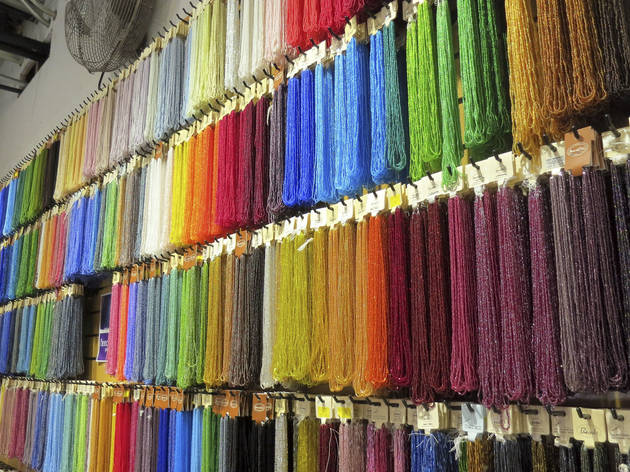 Photograph: Courtesy CC/Flickr/Ruth Hartnup
Get serious about crafting with this four-week beading workshop. You'll go beyond basic stringing to make all kinds of necklaces, bracelets, earrings and more. Gems, metal, pearls, charms, beads—you'll experiment with it all in this class. $205
Photograph: Courtesy CC/Flickr/Ruth Hartnup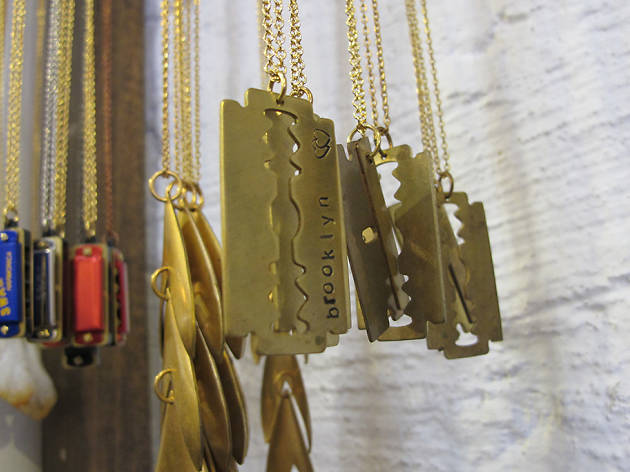 Photograph: Courtesy Brooklyn Charm
Stamping and Engraving Class
Brooklyn Charm is back at it again with an introduction to stamping and engraving. Always wanted a metal pendant with your name etched into it? Now's your chance! Stamp or engrave up to seven different metal charms during the two-hour glass. Bonus: You'll get to use some pretty cool power tools to do it. $40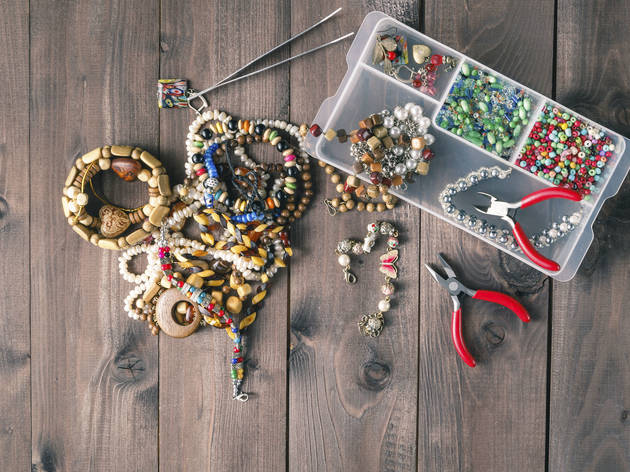 Photograph: Shutterstock
Collectible Jewelry Course
Learn the tricks of the trade in this Fashion Institute of Technology course geared toward students who might want to turn their hobby into a side business. You'll cover principles of design, style, color and fitting, while also practicing techniques like beading, weaving, knotting and stringing. $140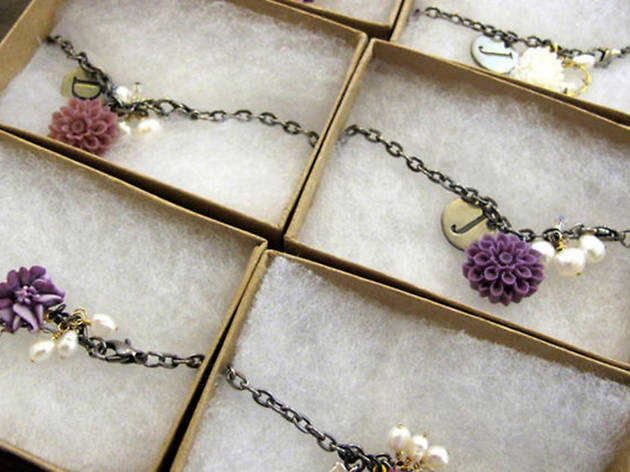 Photograph: Courtesy Brooklyn Charm
Wire-Wrapped Rings and Pendants Class
This class at crafting mecca Brooklyn Charm will teach you everything you need to know about making those raw gemstone pieces that are so on trend right now. Your ticket covers the cost of materials and your instructor can loan you pliers, wire cutters and any other tools you may need. Try wrapping your very own pale rose quartz pendant or shimmering druzy ring—how very stylish. $40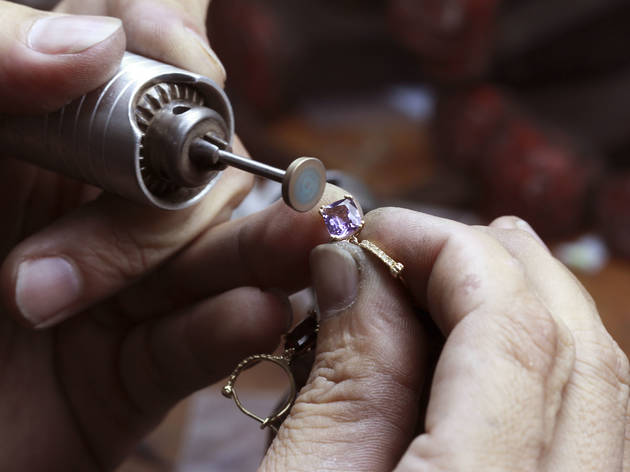 Photograph: Shutterstock
This class doesn't just teach you how to solder a brass or gold ring—you can actually set your very own diamond, too. Held at Ayaka Nishi Jewelry Design School in the East Village, the four-hour lesson will give you a thorough introduction to professional jewelry making, plus a very special keepsake to take home. $150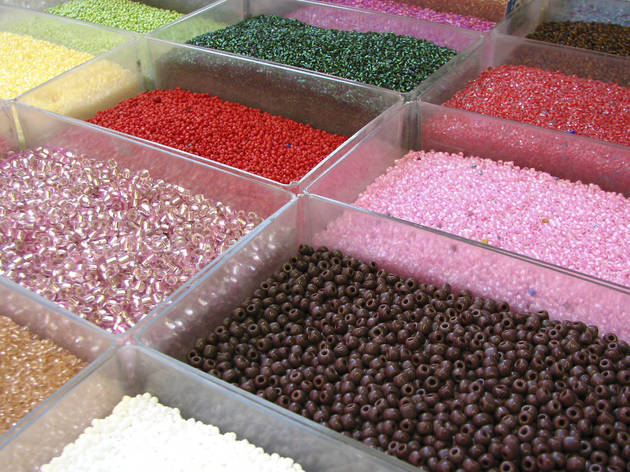 Photograph: Courtesy CC/Flickr/fdecomite
Once you've graduated from the simpler stuff, move on to the teeny tiniest beads known to man: seed beads. An advanced beading course at the Fashion Institute of Technology will show you how to wrangle them into herringbone, square, peyote and right-angle weaves—also known as the intricate patterns you see selling for big bucks at craft fairs. $140
Photograph: Courtesy CC/Flickr/fdecomite
Ready to get even more creative?
Have you ever wandered around the Metropolitan Museum of Art, taking in some of the best paintings and sculptures in New York, and thought to yourself, How can I learn to do that? Here's your chance.
Best selling Time Out Offers