The best things to do Harlem, NY
Harlem, NY is one of city's most diverse neighborhoods that offers a myriad of things to do and places to explore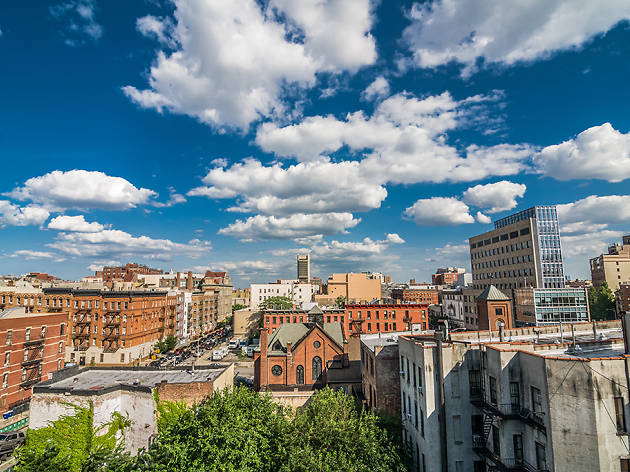 Searching for the best things to do in Harlem, NY? The nabe offers a myriad of places to explore. Amid the wide range of one-of-a-kind bars and restaurants, stumble upon a far-out drinkery pouring classic cocktails and tiki drinks in a Mad Men–esque setting. Grab some brunch at a charming café that specializes in comfort food. Aside from that, Harlem is home to some incredible historical institutions such as the legendary Apollo Theater which showcases a wide-range of talented musicians and stars. Searching for romantic date ideas? There are plenty of eateries and dives offering jazz in New York to help you set the mood.
RECOMMENDED: Full guide to things to do in Harlem, NY
Things to do in Harlem, NY
1
Visitors may think they know this venerable theater from TV's Showtime at the Apollo. But as the saying goes, the small screen adds ten pounds: The city's home of R&B and soul is actually quite cozy. Known for launching the careers of Ella Fitzgerald, Lauryn Hill and D'Angelo, among others at its legendary Amateur Night competition, the Apollo continues to mix veteran talents like Dianne Reeves with younger artists such as the Roots and Lykke Li.
Buy tickets
Read more
2
This groovy basement bar is adorned with 1970s and Art Deco paraphernalia and serves sips such as the Superfly Swizzle made with creamy brandy Galliano and orange soda. Bonus: You can drink a cocktail out of a lava lamp! Far out, man.
Photograph: Courtesy Yelp/Dawn P.
Read more
3
Harlem's dining resurgence—fueled by hot spots like Red Rooster and Levain Bakery—continues apace with the opening of this massive international craft-brew garden. Bringing theme-park magnitude to the historic 'hood, the 7,000-square-foot venue seats 350 and boasts 80 different beers (20 drafts and 60 bottles).
Book now
Read more
4
This extraordinary trove of vintage literature and memorabilia—all relating to black culture and the African diaspora—was founded in 1926 by bibliophile Arturo Alfonso Schomburg. The center hosts jazz concerts films, lectures and tours.
Read more
5
This restaurant's global soul food, a "We Are the World" mix of Southern-fried, East African, Scandinavian and French, is a good honest value. But it's outshone here by the venue itself, with its hobnobbing bar scrum, potent cocktails and lively jazz. Like an uptown Pastis, the sprawling space is inviting and buzzy—already the place to be north of 110th Street.
Book now
Read more
6
The wildly popular Levain Bakery has been drawing the pastry-loving masses since 1995. Its third location—a 3,000-square-foot facility in Harlem—does double duty as a retail shop and the center of its mail-order production. You'll find their massive, chunky cookies in homespun flavors like chocolate chip walnut, oatmeal raisin and dark-chocolate peanut butter chip.
Read more
8
When Studio Museum opened in 1968, it was the first black fine-arts museum in the country, and it remains the place to go for historical insight into African-American art and the art of the African diaspora. This neighborhood favorite has evolved into the city's most exciting showcase for contemporary African-American artists.
Read more
9
Portraits of jazz giants hang on the walls of this perpetually packed two-story Harlem fave. A bottle of Frank's RedHot dresses every table—a sign of the soul food goodness to come. Indeed, the richly battered catfish or the fried chicken and waffles platters, served with your choice of white or dark meat, go down peppery-sweet with a splash of the hot stuff.
Read more
10
The 20-acre park is home to basketball courts, spray showers, an outdoor pool and two playgrounds for all children, including those with disabilities. There's also an amphitheater where plays and concerts are shown in the summer months. Each August, this historic uptown public space hosts the Charlie Parker Jazz Festival.
Read more
Show more
Hungry for more places to eat in Harlem, NY?