Everything you need to know to bike New York
Cycling around New York? Grab your wheels and explore NYC's bike shops, nature trails and cycling events.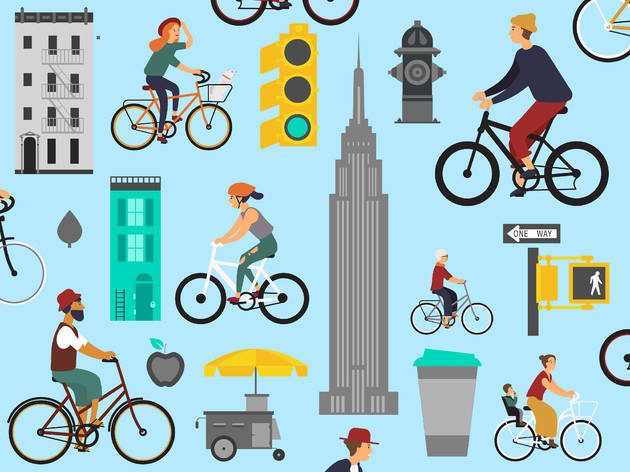 Since taking the subway and a taxi is pretty much a no-go right now, New Yorkers are reconnecting with their first set of wheels—the bicycle.
It's no coincidence that there's an actual bike shortage in the U.S.
The New York Times says that, according to market research company N.P.D. Group, "in March, nationwide sales of bicycles, equipment and repair services nearly doubled compared with the same period last year." In the same time span, "sales of commuter and fitness bikes [...] increased 66 percent, leisure bikes jumped 121 percent, children's bikes went up 59 percent and electric bikes rose 85 percent."
So whether you own a bike or will be renting one from Citi Bike this summer, chances are you'll be cycling around more than usual. Therefore, we declare summer 2020: The Summer of Cycling.
Since New York City has a growing number of bike lanes (including temporary ones opening during the shutdown), great bicycle shops and perfect parks for taking a ride through, it's one of the best things to do outside in NYC, and if you want to venture away from Gotham and plan a getaway, we'll tell you where to go so you can cycle to your heart's content.
RECOMMENDED: When will New York City reopen and what are the latest social distancing rules?
Archive bike New York content