The best NYC bus tours
From the classic double-decker bus trip to a Sex and the City excursion, here are the best NYC bus tours for sightseeing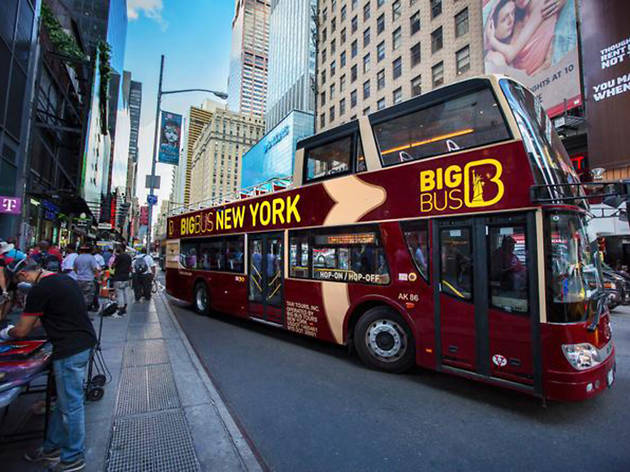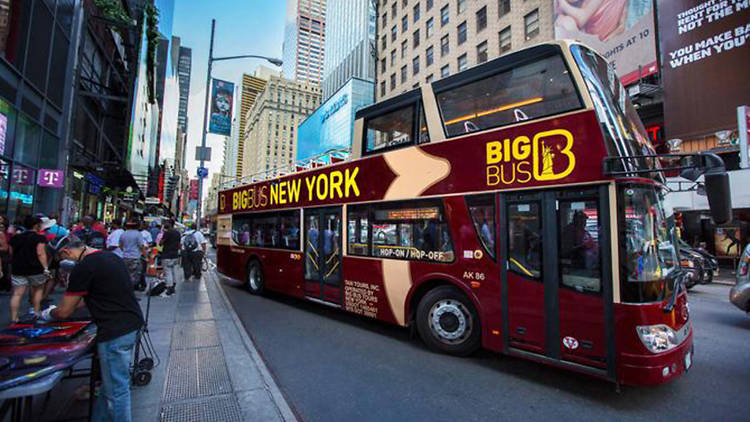 Short on time but want to take in all that NYC has to offer? Bus tours are a visitors best friend. While you could take a leisurely stroll with the best walking tours in NYC or eat your way through town on a food tour, you'll see more sights in less time on one of the best NYC bus tours. Whether you're looking for the classic hop-on, hop-off bus experience that stops at all the top New York attractions, a themed TV and movie tour of popular filming sites or an excursion to the outer boroughs, we've got you covered with our guide to the best bus tours in NYC.
RECOMMENDED: Find more New York City tours
Best NYC bus tours
1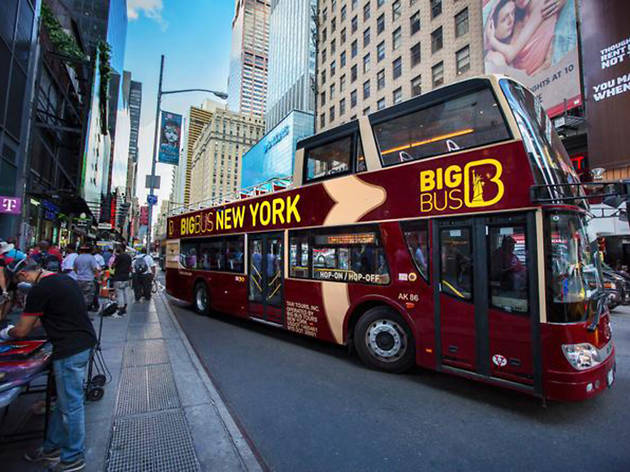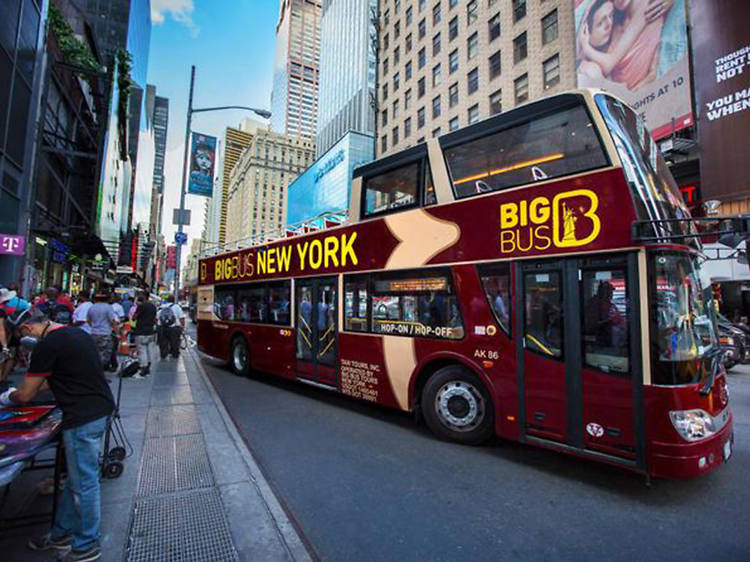 Photograph: Courtesy Big Bus New York Hop-On Hop-Off Tour
Big Bus New York Hop-On Hop-Off Tour
First time in the Big Apple? This comprehensive, fully-narrated tour of more than 30 attractions allows you to customize your itinerary, boarding and leaving whenever it's convenient for you. Vouchers can be redeemed in Times Square, where the tour begins. Choose from three routes: the uptown loop, which includes Rockefeller Center, Lincoln Center and the Apollo Theatre; the Midtown loop, which stops at the Empire State Building, Madison Square Garden and United Nations Headquarters; or the downtown loop, which visits Little Italy, Chinatown and the World Trade Center. $44.10
2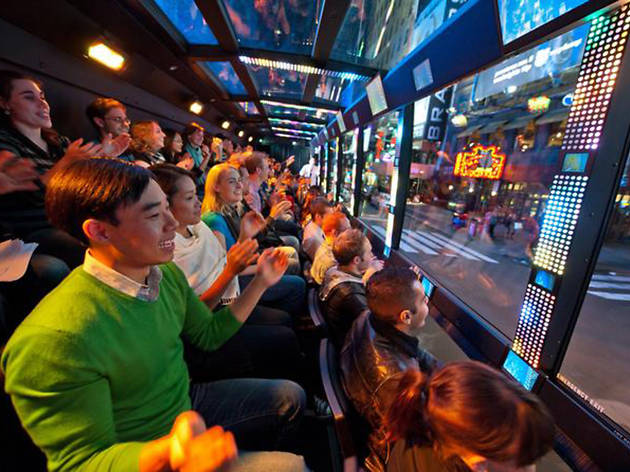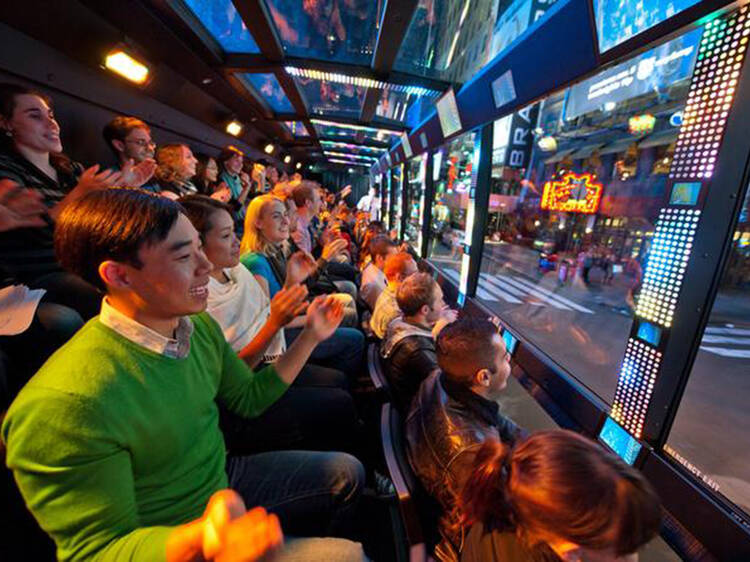 Photograph: Courtesy The Ride New York City
Double-decker bus tour not your thing? Ante up your bus tour game with this dynamic part-show, part-city tour. The $1.5-million bus offers outward-facing stadium seating with floor-to-ceiling glass windows. Billed as a "traveling theater," the uniquely designed bus allows riders to take photos of top attractions and interact with street performers during the 75-minute ride. $69
3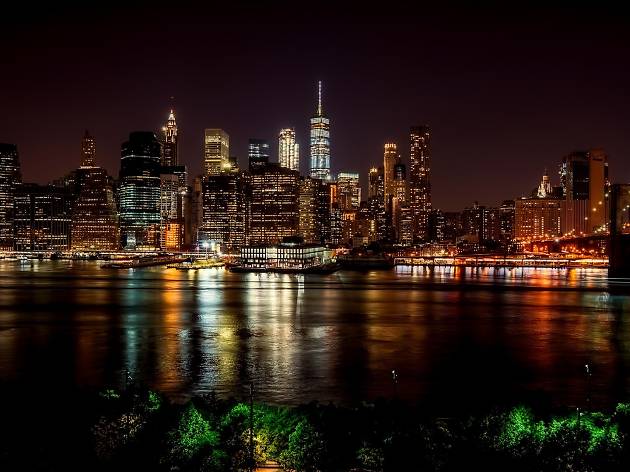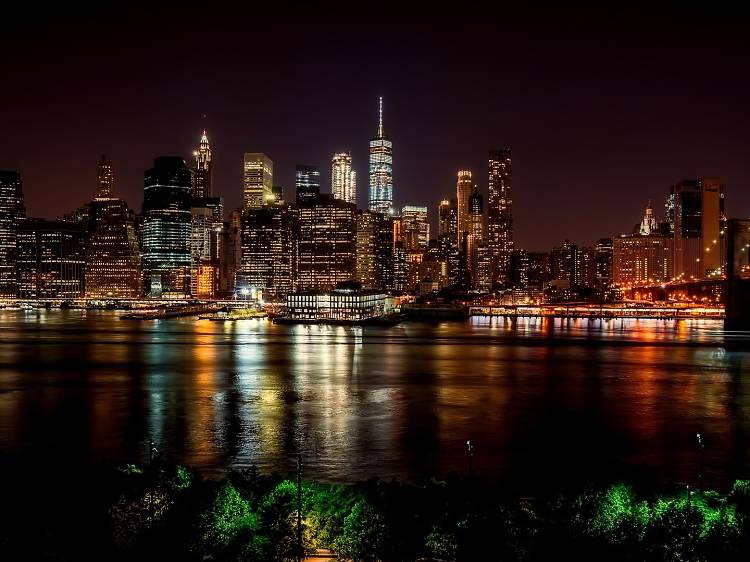 Photograph: Pixabay
New York Double Decker Night Tour
If New York is the city that never sleeps, it makes sense to experience it in all its nighttime glory. This after-hours tour starts on the west side of Manhattan, then drives past iconic locations like the Empire State Building, Times Square and Chinatown. Finally, the bus crosses the Brooklyn Bridge for sweeping views of the Manhattan skyline. $49
4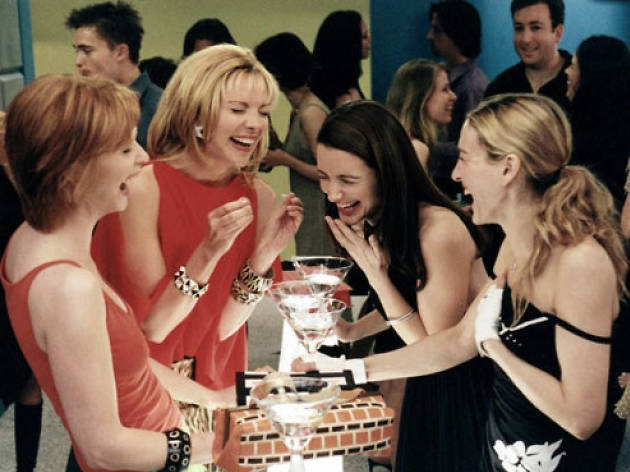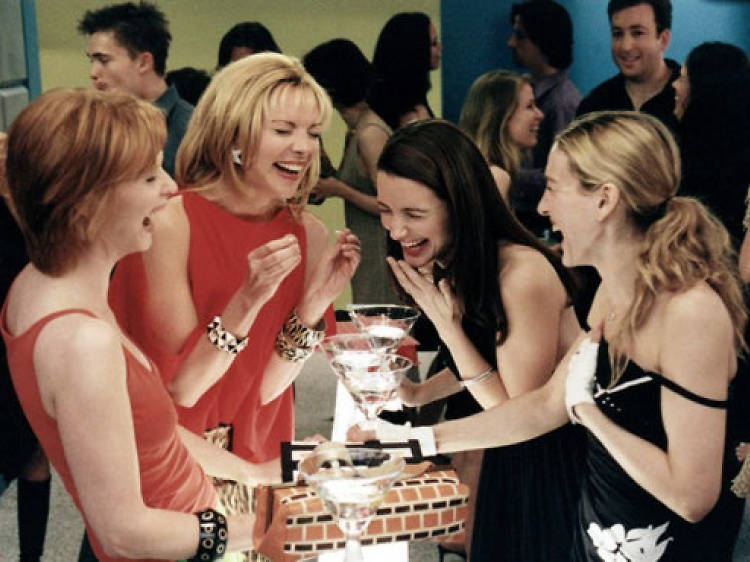 Sex and the City Hotspots Tour
New York City itself plays such a big role in Sex and the City, it might as well be the fifth member of Carrie, Samantha, Charlotte and Miranda's gang. Step into the girls' fabulous shoes (Manolos, natch) for a day on a guided tour aboard a luxury coach. You'll spy the site of Carrie's rehearsal dinner, the sex shop where Charlotte purchased her "rabbit" and even the bar owned by Steve and Aidan. $49
5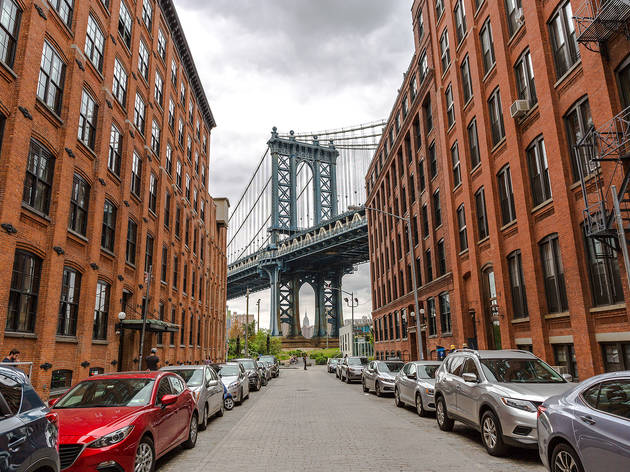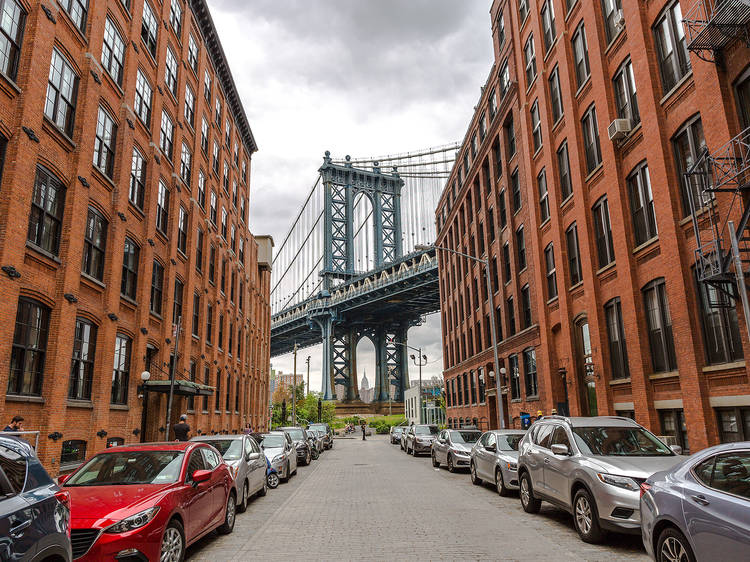 Photograph: Shutterstock
Brooklyn, Bronx and Queens Coach Tour
This comprehensive 4.5-hour tour takes you through three boroughs—four if you count your departure from Manhattan. Board at Grand Central Station and drive north through the Upper East Side to Spanish Harlem and the Bronx. Check out Yankee Stadium and the Italian enclave on Arthur Avenue before crossing into Queens. You'll drive through Astoria and Long Island City before entering Brooklyn. Then, you'll head south through Greenpoint and Williamsburg with a stop at Fortunato Brothers for a cappuccino or gelato. There's just enough time left to drive over the Brooklyn Bridge for one last look at the New York City skyline. $64
6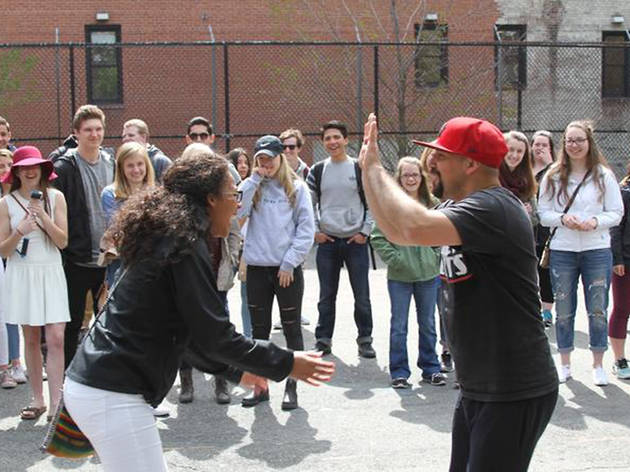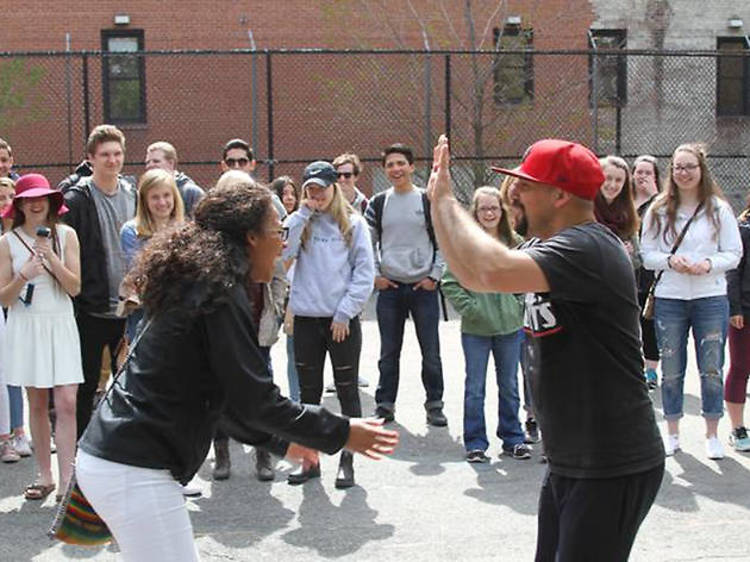 Photograph: Courtesy Viator
Like hot dogs and eggs Benedict, hip-hop was born right here in New York City. Discover the origins of the genre on this bus tour of Manhattan, Harlem and the Bronx. Led by a grandmaster, the excursion starts at the location of the first hip-hop party in Manhattan before heading uptown to legendary spots like the Apollo Theater, the Graffiti Hall of Fame and Rucker Park. You'll even learn how to freestyle! And if you're feeling inspired, you'll have a shot to spit your own hot 16. $74.99
7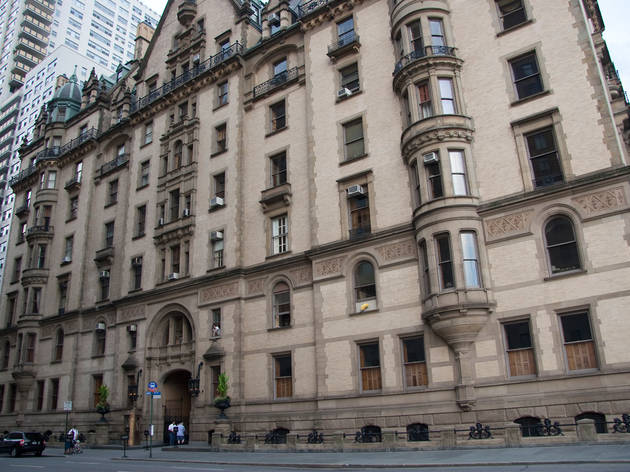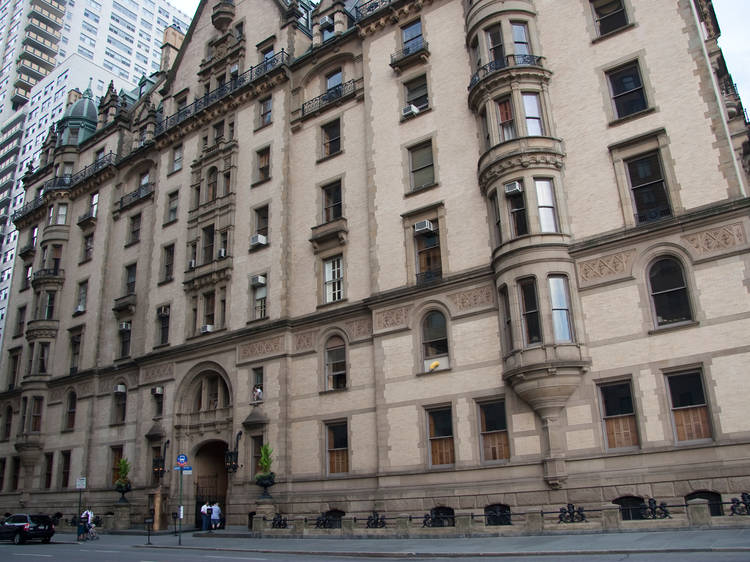 Photograph: Jonathan Aprea
TCM Classic Film Tour of New York
Breakfast at Tiffany's, You've Got Mail, Manhattan and Rosemary's Baby - so many movies have been filmed in New York that it's essentially one massive film set. See countless filming locations on this Turner Classic Movies bus tour led by a working actor. Your guide will play film clips to help you spot less obvious landmarks like the subway grate from The Seven-Year Itch. $49
8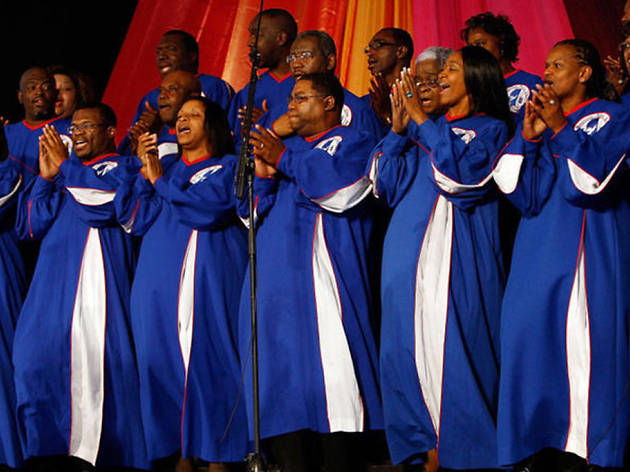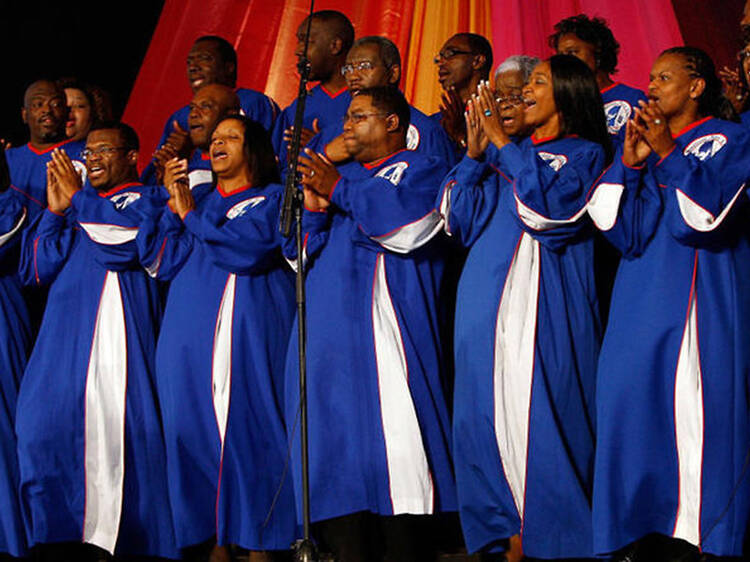 Photograph: Courtesy NYC Harlem and Gospel Tour by Bus
NYC Harlem and Gospel Tour by Bus
Explore the culture of Harlem, one of the meccas of African-American identity, on this guided tour. The tour visits both iconic and lesser-known attractions, such as Saint John the Divine, a renowned neo-Gothic church, and the Apollo Theater, where Michael Jackson once performed. The multi-sensory tour also makes stops at the soulful Sylvia's Restaurant and allows guests to participate in a Gospel mass. $59
9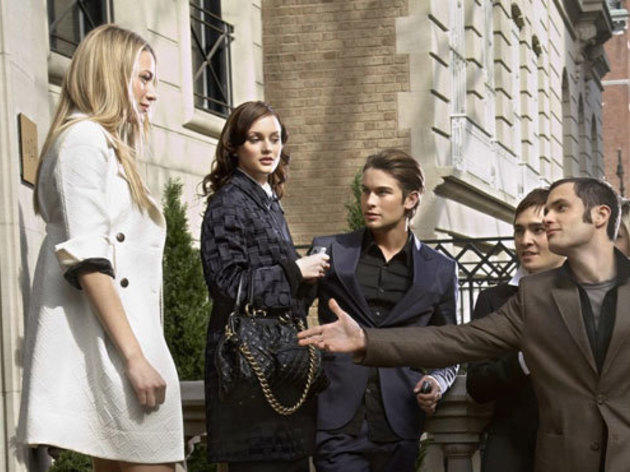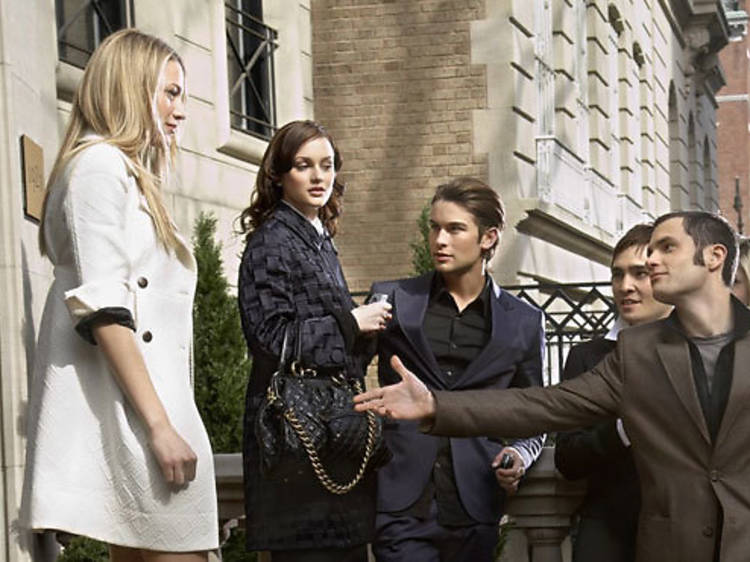 "Spotted at Grand Central, bags in hand" is the opening line of the New York-centric hit show Gossip Girl. An homage to the city and its super elite, the show takes place across a number of memorable locations. This three-hour tour takes fans to sites including the hotel that was home to the Bass and Van der Woodsen families, the Henri Bendel store where the girls shop and of course, Blair's throne on the steps of the Metropolitan Museum of Art. $49
10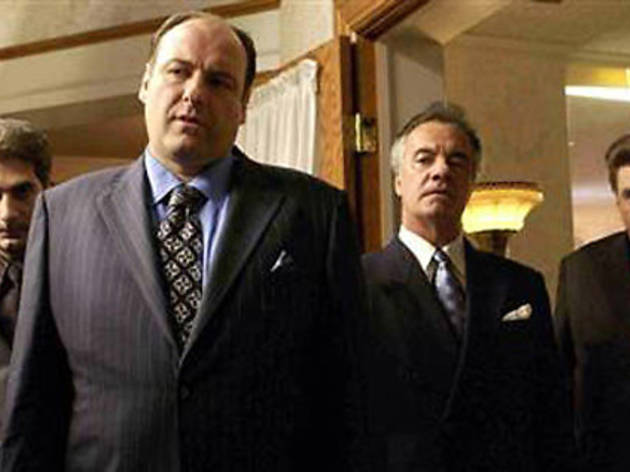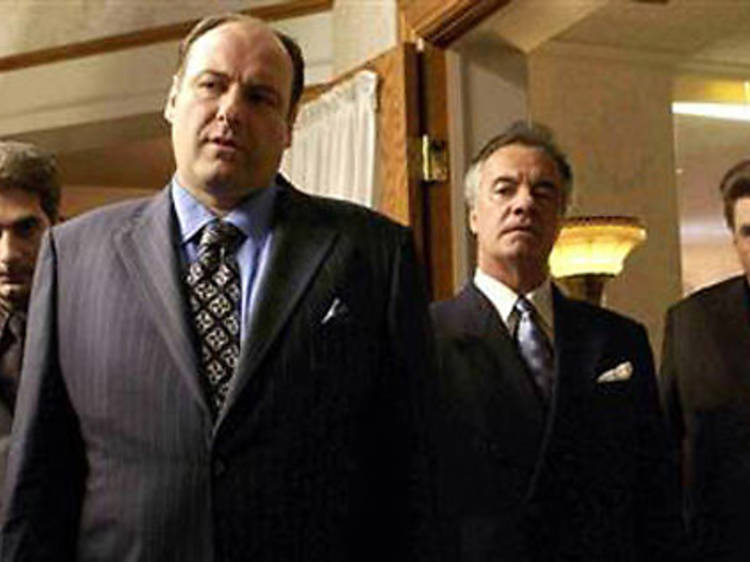 Make like Tony Soprano with this Jersey-set tour visiting key locations in the Mafia-inspired HBO series. The four-hour excursion starts in Midtown Manhattan and crosses into New Jersey to pass the fictional sites of hush-hush deals and violent beat downs, including Muffler Man, Pizza Land, the Valley Landscape silo and the ramp to the Pulaski Skyway seen at the end of every episode. You'll also catch a glimpse of Satin Dolls (the Bada Bing bar). $52
11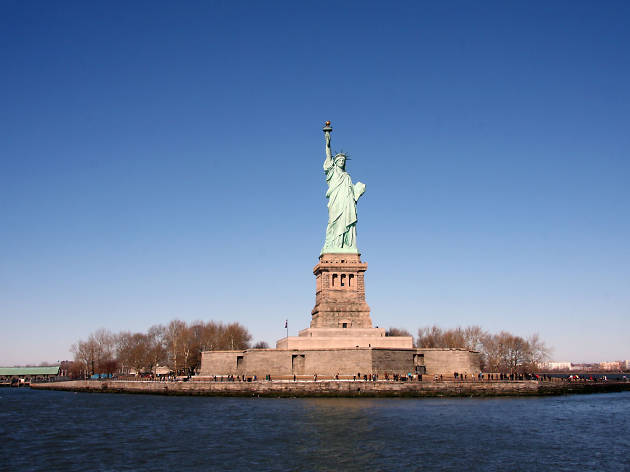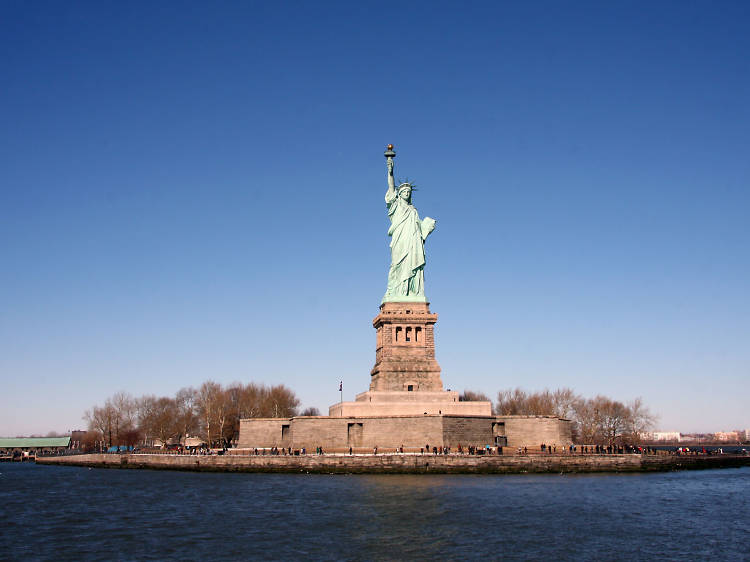 Photograph: Shutterstock
New York City Guided Sightseeing Tour
If you're really in a bind for time (say, one day), this guided six- or eight-hour bus tour might be your ticket to seeing it all. Both include a comprehensive tour of Manhattan from top to bottom, visiting spots such as Battery Park, Museum Mile, Central Park, Greenwich Village and Times Square. You'll also get to hop off the bus to explore historic sites like Wall Street and the South Street Seaport on guided walks. Opt for the longer tour to receive a one-hour sightseeing cruise with incredible views of the Statue of Liberty and the chance to look out over Manhattan from the Top of the Rock. $89–$109
Want to see New York by bike?
Things to do, Walks and tours
From a breezy ride down the idyllic Brooklyn waterfront to a cruise through Central Park, choose the best NYC bike tour for you using our handy guide.