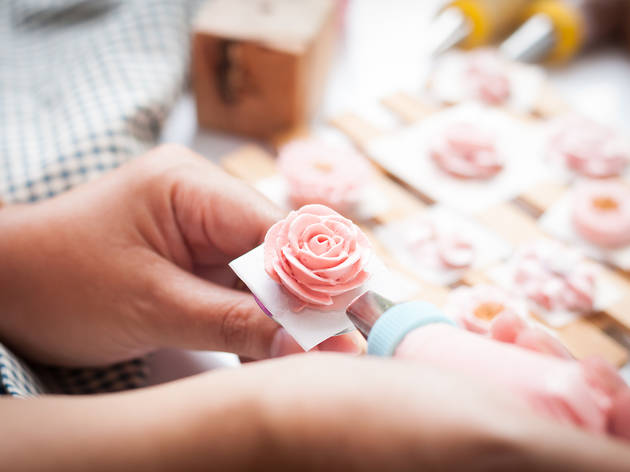 Cake-decorating classes in NYC for amateur bakers
Find out how to make your baked creations look as good as they taste in these cake-decorating classes in NYC
Sometimes looks really are what counts—like with the gloriously smooth fondant exterior of a triple-tier cake, for example. Perfect your frosting technique in one of these cake-decorating classes in NYC. You'll learn how to pipe delicate flowers, intricate patterns and modern designs from the expert chefs behind the best bakeries in NYC and instructors from the best cooking classes in NYC. After graduating from a baking workshop or two, you'll have all the skills you need to make cakes that could rank among the city's best dessert in your very own kitchen. Who's the cake boss now?
RECOMMENDED: Full guide to classes in NYC
Cake-decorating classes in NYC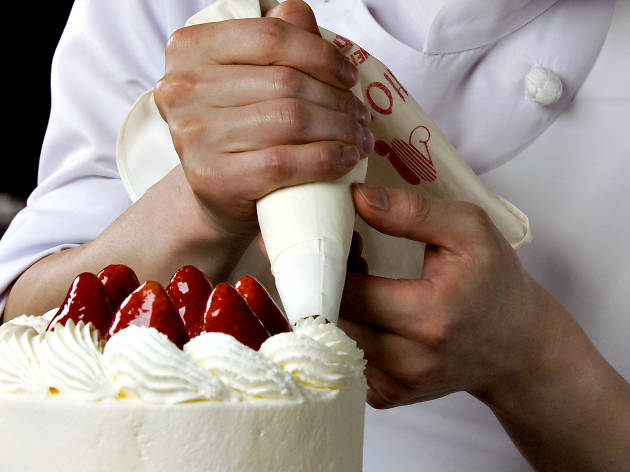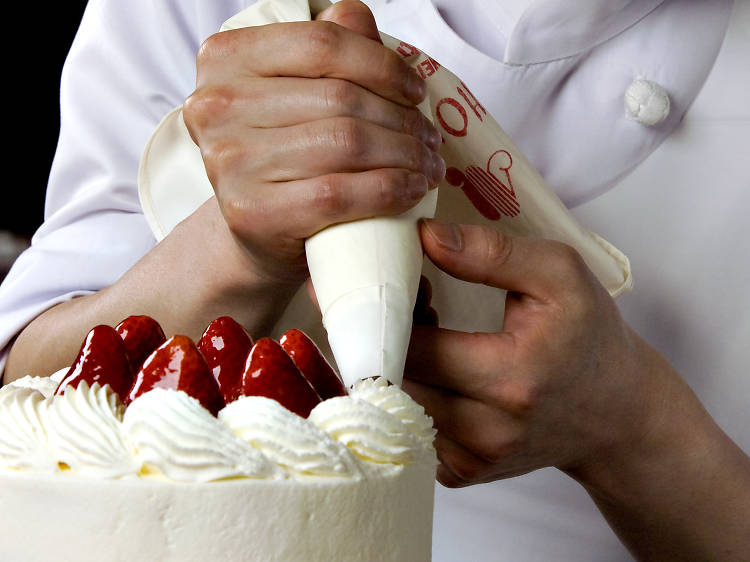 Photograph: Shutterstock
Wilton Course 1: All-Day Intensive
Wilton has been at the forefront of the confectionary world since 1929, when its founder Dewey McKinley Wilton opened the Wilton School of Cake Decorating in Chicago. The eponymous line of pastry bags, piping tips and other baking supplies have since become a staple in American kitchens. Beginners might want to opt for a class in the traditional Wilton Method, like this six-hour course at the NY Cake Academy. The instructor will cover all the basic decorating skills, including making smooth icing, piping six different buttercream flowers and transfering images to a cake. $140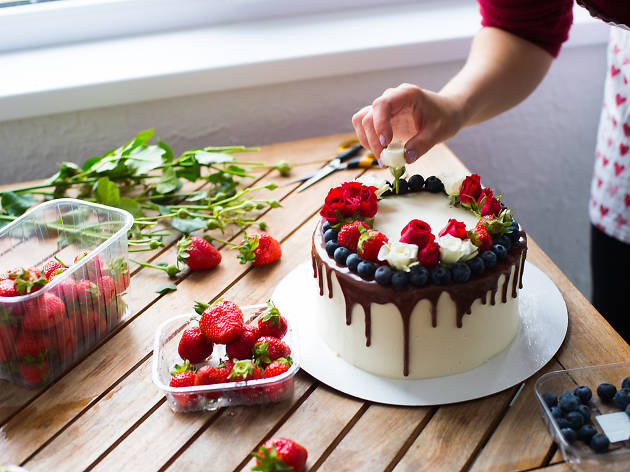 Photograph: Shutterstock
Four-Week Program: Intro to Baking and Cake Decorating
For a deeper dive into the world of cake decorating, sign up for this series of four classes at SugarRoom in Queens. The first week's class covers the technical aspects of baking perfect chocolate and vanilla cakes and buttercream icing. Once you have that down, you'll move on to leveling, filling and using a crumb coat; piping techniques to create rosettes, star borders and more; and practicing everything you've learned on a cake to take home. $300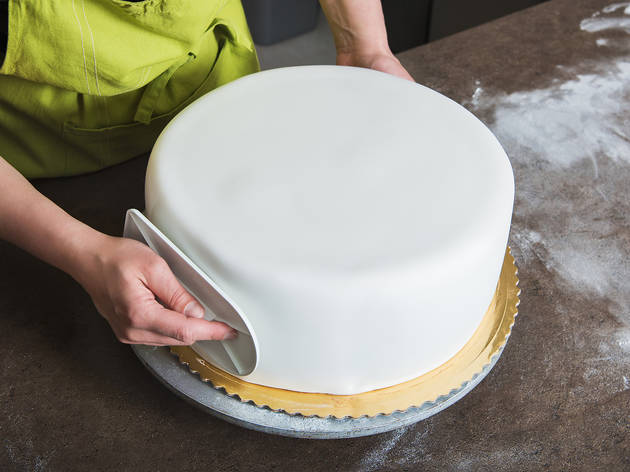 Photograph: Shutterstock
The smooth, almost velvety exterior you see on wedding cakes and Cake Boss creations isn't a trick of the light: It's fondant, a rolled sugar paste. Learn how to make your own fondant, roll it out, create handmade decorations and cover a 7-inch cake in this class at The Baking Coach. $65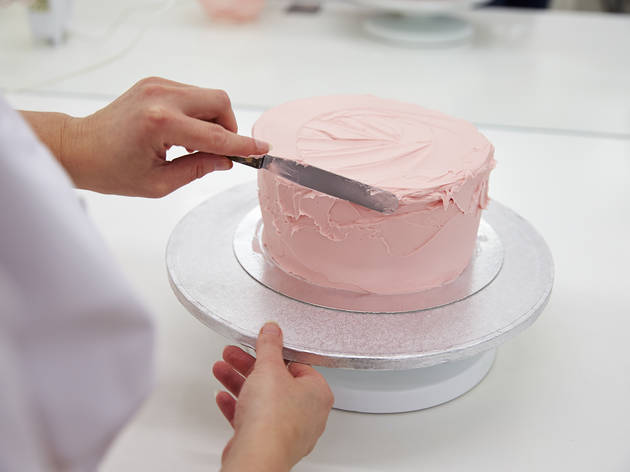 Photograph: Shutterstock
If your buttercream exterior isn't smooth, any decorations you add on top will fall flat. Master the art of using a spatula to level out any inconsistencies, fill the cake and add the crumb coat before you even think about picking up the piping bag. It's all about mastering the basics! $75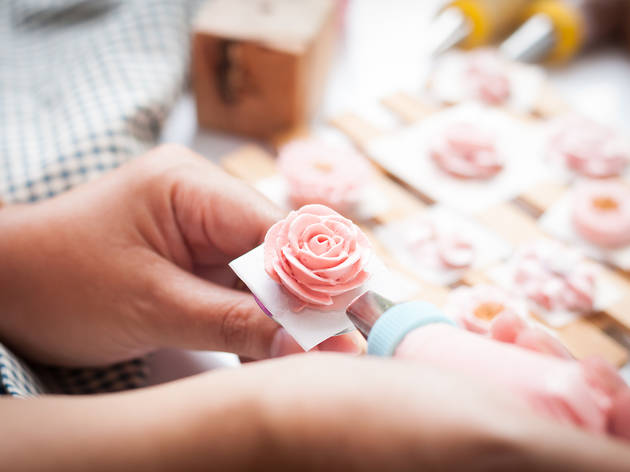 Photograph: Shutterstock
If you're already a pro at baking and icing cakes, skip straight to this piping workshop at SugarRoom. Get comfortable holding a pastry bag and learn how to use different tips to create stars, shells, rosettes, zigzags, inverse borders, lettering, beads, ruffles and more. $75
An experienced pastry chef teaches this hands-on cooking class at the Institute of Culinary Education. Try your hand at working with modelling chocolate, making Swiss buttercream, piping basic borders, using chocolate transfer sheets and more. You'll practice on cupcakes, for the sake of time, but each skill can be easily transferred to any size cake. $120
So many of Milk Bar's whimsical desserts have become cult favorites—the bakery's crack pie, soft serve cereal milk ice cream and compost cookies have all inspired rapturous reviews—but the birthday cake might be the most beloved of them all. This step-by-step walk through led by Milk Bar bakers gives you all the tools you need to recreate this cake at home in all it's rainbow sprinkled, naked frosted glory. $95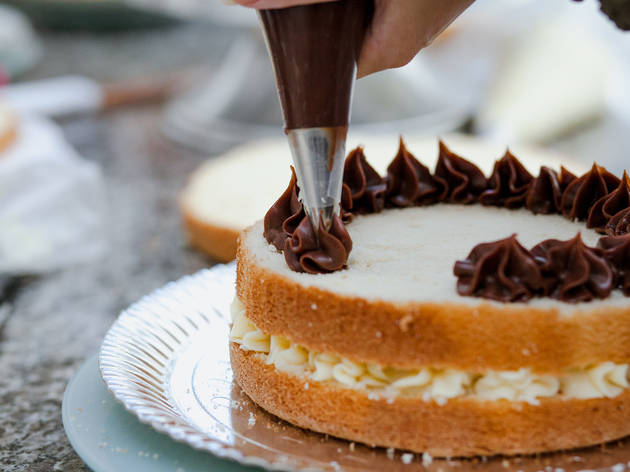 Photograph: Shutterstock
Vegan Baking Techniques: A Three-Day Intensive Workshop
"Healthy dessert" isn't an oxymoron—it can be a reality with the vegan baking skills you'll learn in this workshop at the Natural Gourmet Institute. Find out how to use ingredients like flax and coconut oil in place of eggs, grind almonds to make a gluten-free flour and, most importantly, make a vegan buttercream that hold up through any decorating technique. $895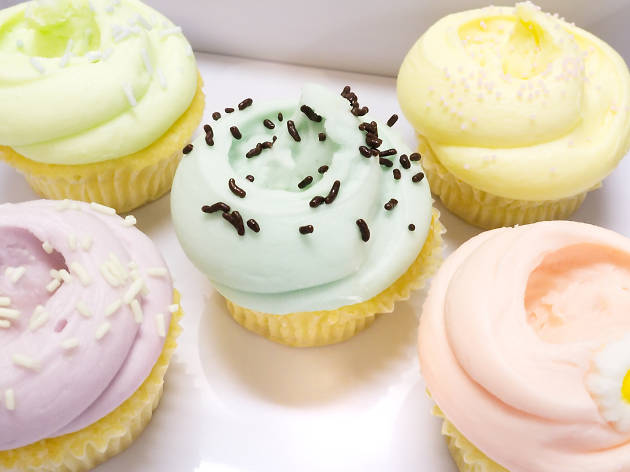 The domed top of each fluffy Magnolia Bakery cupcakes is topped with the bakery's signature swirl, their culinary signature. Perfect the technique in one of the Magnolia Bakery's classic cupcake icing classes, or sign up for the advanced floral decorations session to really amp up the design. No matter which class you choose, you'll get to take home six cupcakes, recipes, cupcake decorations and a starter icing kit. $60
Looking for more classes in NYC?
Instead of sticking with the usual dinner and a movie combo, why not try out one of these couples cooking classes in NYC?
Best selling Time Out Offers