The Cupid's Undie Run guide
Drop your clothes and raise some charitable cash during the most scantily clad sprint of the year: Cupid's Undie Run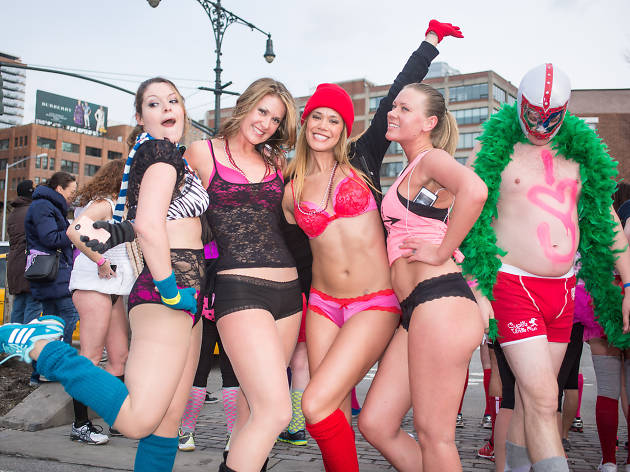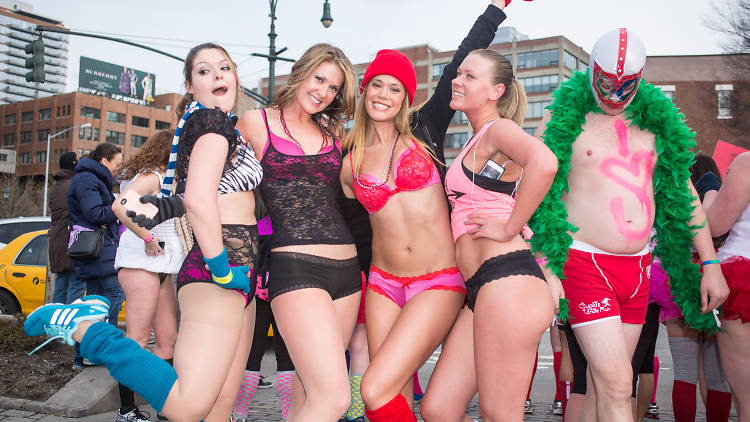 Here's a Valentine's Day idea: Raise money and dash in your skivvies at the rowdy, raucous Cupid's Undie Run! It's certainly worth bracing the cold for this event since this sprint one of the best things to do in winter. And If you're looking for romantic things to do in NYC with bae while getting some heart-pumping exercise, you're in for an unforgettable afternoon. If scantily-clad fitness isn't your beat, make sure to check out all of the other sensational NYC events in February, too.
RECOMMENDED: Full guide to Valentine's Day in NYC
What is the Cupid's Undie Run?
Every year, brave runners with a flair for exhibitionism hit the streets in dozens of cities to raise money and awareness for the Children's Tumor Foundation. The run lasts approximately one mile, and the nonprofit has raised over $14.5 million since 2010.
Where is the Cupid's Undie Run?
The shenanigans begin at Stage 48, where participants will meet before the race. The route is a one-mile course around Pier 84. The after party will also be held at Stage 48.
When is the Cupid's Undie Run?
The date for the Cupid's Undie Run in NYC is Saturday, February 10. Check-in is at noon. There is an awards ceremony for the highest fundraisers (featuring incredible goodie bags) starting at 1pm. The official (and brief) run is at 2pm, and there's an after-party (with an open bar!) back at Stage 48 for the euphoric, loosely-clad revelers that runs until 4pm.
How do I register for the Cupid's Undie Run?
Registration for Cupid's Undie Run only sets you back $35! Register here.
Archive Cupid's Undie Run coverage