Heads up! We're working hard to be accurate – but these are unusual times, so please always check before heading out.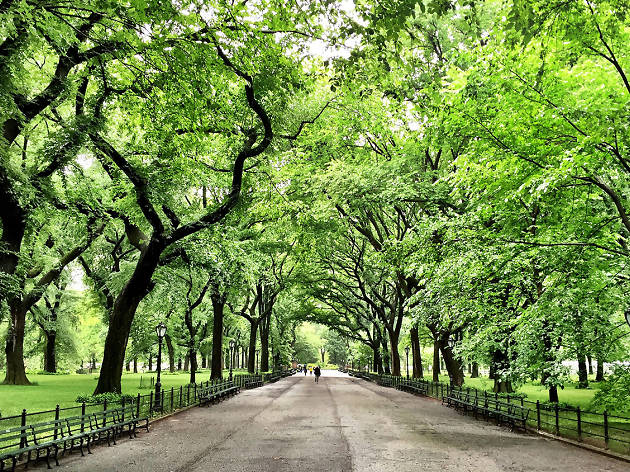 12 eco-friendly things to do in NYC
It's easy being green with this list of garden tours, foraging hikes and volunteer opportunities at your fingertips
Make every day Earth Day with this list of eco-friendly things to do in NYC. Despite the near-constant traffic and bustling urban landscape, New York City is surprisingly sustainable. Think about it: We've got more than 28,000 acres of NYC parks to explore and rooftop gardens popping up everywhere you look. Still, we can all do our part to care for the environment. Whether you're all about shopping at local farmers markets, volunteering with sustainable organizations or just checking out the best things to do outside, you'll find that going green is a lot easier than it looks.
Eco-friendly things to do in NYC
Photograph: Courtesy Viator
Tour some of the city's community gardens
Though more than 600 community gardens dot NYC, the highest concentration is in the Lower East Side. In many cases, gardens like La Plaza Community Garden and El Jardin del Paraiso aren't just plots of land—they're hubs of culture and activism. Walk through some of the neighborhood's most vibrant gardens on this two-hour tour to discover how these reclaimed urban spaces have changed the residents' lives.
The Institute of Culinary Education puts a lot of emphasis on quality ingredients—so much so that it started a hydroponic farm inside its building in the Financial District. Farm.One produces more than 50 varieties of rare herbs, greens and edible flowers. Visitors can taste the goods every Tuesday and Thursday on hourlong tours, and the farm also offers classes in microgreens and hydroponics.
It's all about sustainability at this 20-seat restaurant inside Tribeca's Duane Street Hotel. Chef Jehangir Mehta focuses on underutilized seafood and "ugly" produce—think malformed eggplants or scarred apples—that would otherwise end up as food waste. His Persian and Indian heritage also influenced the vegetable-forward menu, which features dishes like zucchini-hummus pizza and scallop brulee with cauliflower-wasabi yogurt.
This 9,000-acre refuge in Queens spans salt marshes, freshwater ponds, upland woods and a massive expanse of the bay. The avian life is just as varied, with more than 330 species represented in the park. Join a ranger-led nature walk, or just bring a pair of binoculars and copy of the National Audubon Society Field Guide and look for glossy ibis and nesting osprey on your own.
Photograph: Courtesy CC/Flickr/A. Drauglis
Thrifting isn't just for fashion plates looking for a pristine pair of Levi's 501 jeans from the '70s. It also reduces pollution and waste in one fell swoop. The concert tee you're buying secondhand won't end up in a landfill and the demand for mass-produced fast fashion decreases slightly. Plus, you save a little bit of cash. Reduce, reuse, recycle, right?
You won't find fresher seasonal produce anywhere in NYC than at the 50-plus Greenmarkets. Shop for just harvested peaches in the late summer, turnips and Swiss chard in the fall, beets and carrots in the winter and delicate lettuces in early spring. Not only does eating seasonally and locally support area farms, but it also reduces the amount of fossil fuels needed to ship produce across state lines.
As if the gorgeous grounds and big-name art exhibits weren't enough reason to visit New York Botanical Garden, it's also an excellent resource for budding green thumbs. Sign up for one of their classes to learn everything from landscaping basics to working with essential oils to flower-arranging.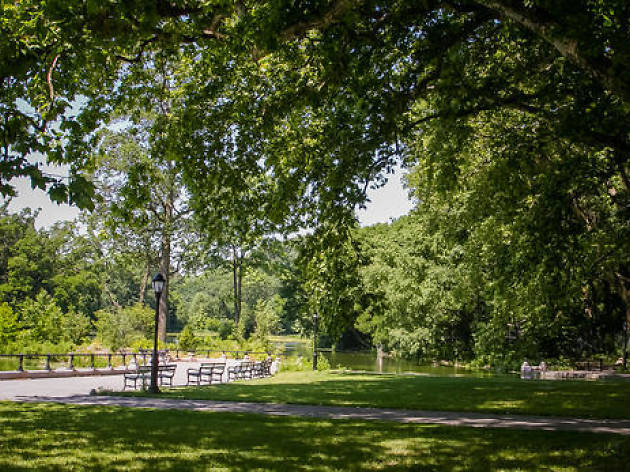 Photograph: Luciana Golcman
Hike through some of NYC's most gorgeous parks
Self-described "wildman" Steve Brill leads weekend foraging walks through Central Park, Prospect Park, Forest Park, Inwood Hill Park and other New York green spaces. You'll learn to identify and cook with edible herbs, berries and greens that you find along the trail. Talk about local cuisine.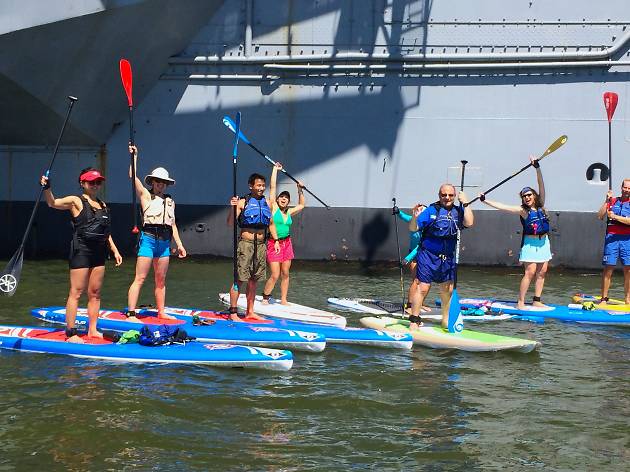 Photograph: Courtesy Manhattan Kayak Company
Kayak or paddleboard on the Hudson River
Manhattan might not have any sandy beaches, but it does have two gorgeous water sources flanking the island: the Hudson and East Rivers. Rent a kayak or stand-up paddleboard from Manhattan Kayak and get out onto the water. It's a great workout and you just can't beat the views of the skyline.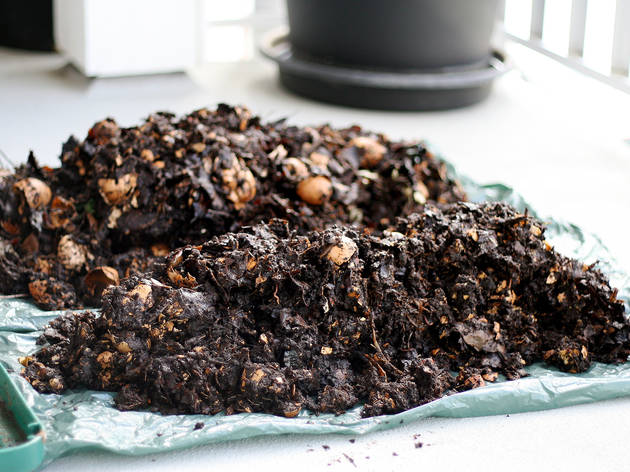 Photograph: Courtesy CC/Flickr/
Start composting your food scraps
Much as we would applaud the effort, starting a compost bin inside a shoebox-sized NYC apartment probably isn't going to go over well with your roommates. Luckily, GrowNYC offers an easy way to prevent your food scraps from ending up in a landfill: Just turn them in at a participating Greenmarket, Fresh Food Box or commuter drop-off center and the pros will use the resulting compost in urban gardens around the city. Check the GrowNYC website to find the scrap collection site closest to you.
Photograph: Courtesy CC/Flickr/Lindsay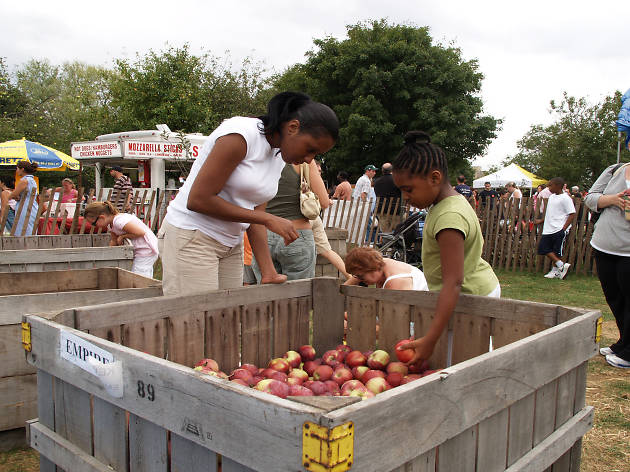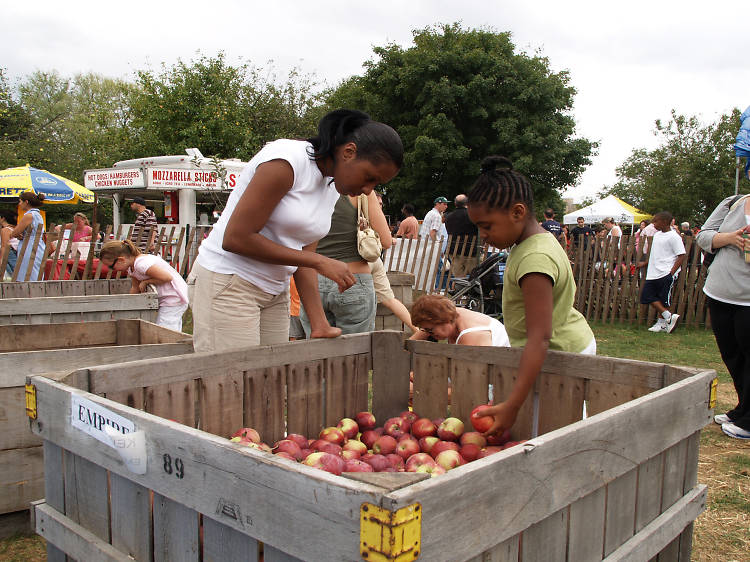 Make the trek out to the far edge of Queens to find the city's oldest continually operated farm. Queens County Farm Museum uses a four-season growing program and rotates the livestock through different pastures to reduce the impact on the land. Come in the spring to feed and pet the newborn sheep and calves, then return in the fall to pick a homegrown pumpkin and find your way through a devilishly tricky corn maze.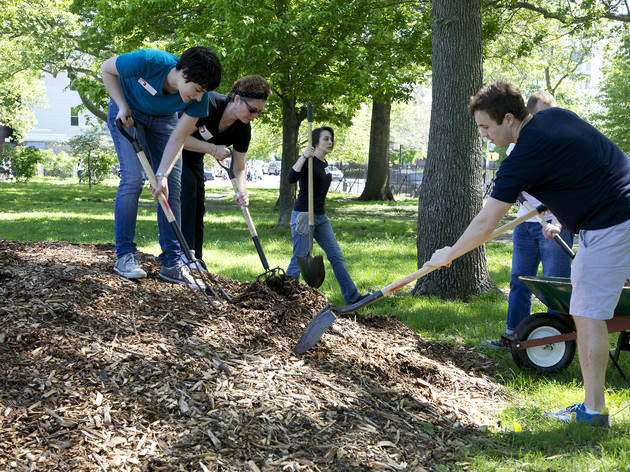 Photograph: Laura Burns
Volunteer with an eco-friendly organization
There's no shortage of ways to give back to the community and the environment in this city. The NYC Parks Department always needs helpers to weed and beautify gardens and parks. Harlem Grown, Project Eats and other local organizations that teach the next generation about nutrition, farming and urban gardening are also almost entirely run by volunteers. You feel good about doing your part and the city gets a little greener: Everybody wins!
Looking for more things to do outside?
The adrenaline rush from whitewater rafting or rock climbing combined with the magnificent natural scenery is enough to make any New Yorker forget about the Big Apple for a few hours