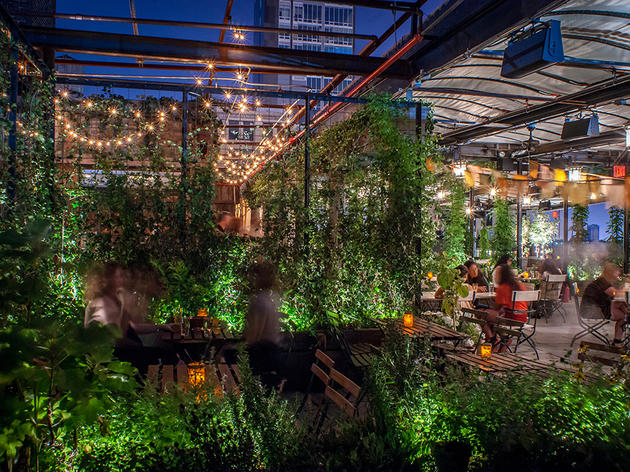 The best rooftop gardens and urban farms in NYC
Find some peace and quiet at one of these stunning rooftop gardens and farms hidden inside the concrete jungle
New York City might not have too many wide open spaces, but you can still find plenty of ways to bring nature into your everyday life. Plan a picnic in one of the best NYC parks, hit up outdoor summer parties all season long and take day trips from NYC when you really need an escape. You might even be able to find some sweet oasis right here in the city if you know where to look: several stories up to the the rooftop gardens and farms. Check out some of the prettiest ones we've got here, from trendy rooftop bars to urban farms.
RECOMMENDED: More things to do on NYC rooftops
Best rooftop gardens and farms in NYC
Looking to get back in touch with nature?
The city might not offer a whole lot of nature, but there's plenty of great hiking near NYC that's easily accessible by train or bus