Heads up! We're working hard to be accurate – but these are unusual times, so please always check before heading out.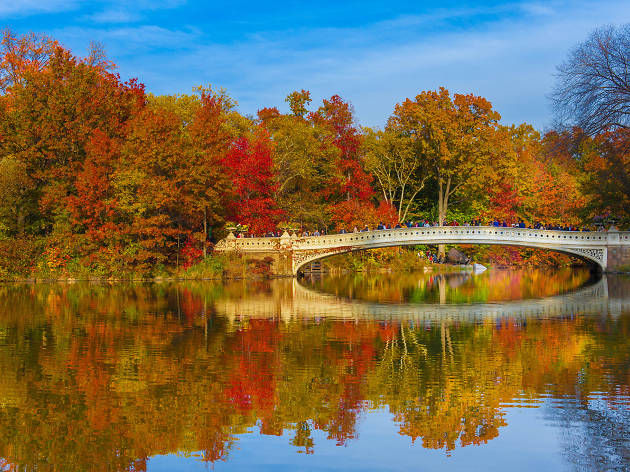 The most romantic spots in NYC
Discover ridiculously romantic spots in NYC that are perfect backdrops for special moments with your squeeze
New York certainly doesn't lack for gorgeous places to wine and dine—just take a peek at our roundups of romantic restaurants and romantic bars for the most delicious examples. And you don't need to be a big spender to see Gotham at her finest, as our best cheap dates list proves. But you know what's really romantic? NYC's really beautiful, simple treasures. We've mixed classic attractions with lesser-known delights that should set your heart aflutter.
The most romantic spots in NYC
This peaceful oasis hits its fairytale peak in spring, for the Sakura Matsuri festival, during which more than 70 trees blossom along the Cherry Esplanade. But at any time of year you'll find some real beauty spots, from the Japanese Hill-and-Pond Garden to the super romantic Rose Garden.
Need a reminder of how damn pretty this town is? There is simply no denying the enduring romance of the Empire State Building's Observation Deck, as celebrated in movie swoonathon Sleepless in Seattle and the epic novel The Amazing Adventures of Kavalier & Clay.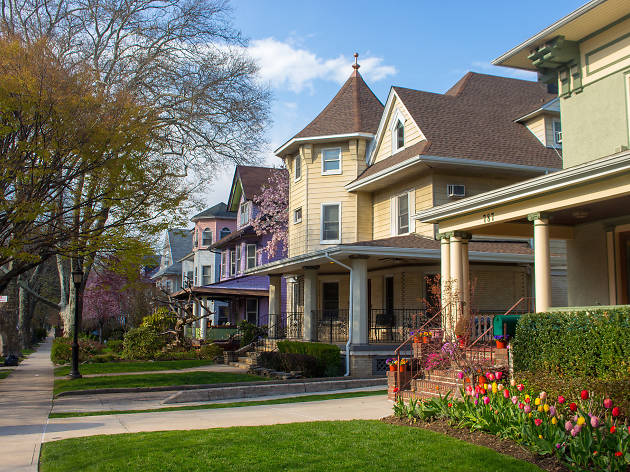 Photograph: Shutterstock
The quiet Brooklyn neighborhood is perfect for a crisp-day stroll, boasting the largest collection of Victorian-era houses anywhere in the country. Prepare for geeking out over an architectural feast for the eyes, wondering if you're still in NYC and, perhaps, talking to your squeeze talk about life and love and moving in together.
Brooklyn Heights has some of the best views in the city—and of the city, for that matter. Manhattan's skyline really shines from just across the river. And if you get too cold, the surrounding area is chock full of hip coffee spots and great restaurants to duck into.
There's a reason why so many proposals and engagement shoots take place here: It's ridiculously photogenic. The cast-iron stunner in Central Park (designed by Calvert Vaux and Jacob Wrey Mould) has served as a backdrop for lovers since it unveiled in 1862.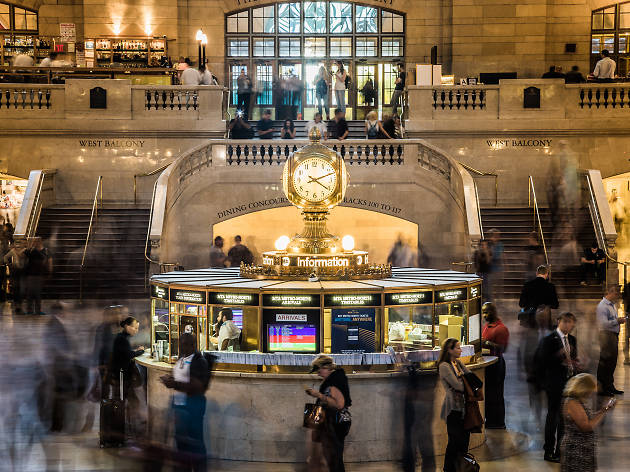 Breathtaking. There is simply no other word for the view of the inside of Grand Central Station, wherever you're standing. The architecture is 1913 Beaux Arts and its vaulted ceiling, painted with the planets, is spectacular. Don't be surprised if you see a proposal happen—to crowd applause—while you're there. And do swing by the old-fashioned Oyster Bar for a slurp or two.
Sure, you can head to a world-class ballet, play or opera at Lincoln Center, but you know what we're crazy about? The lovely Revson Fountain at Josie Robertson Plaza. Seeing it lit up at night is always pretty, but there are also five-minute water shows throughout the evening.
Fort Greene has a little something for everyone. The quiet, tree-lined streets are perfect for long, meandering walks when you're getting to know someone. For beautiful-brownstone overload, we suggest going down South Portland Avenue between DeKalb and Lafayette Avenues. And don't forget Fort Greene Park, the towering centerpiece of the neighborhood.
Everyone appreciates a hidden urban oasis, and the St. Luke in the Fields Gardens—just off Hudson Street, between Barrow and Christopher Streets, in the West Village—are some of the best. Picturesque, gorgeous and well-maintained, these tucked-away green spaces will make you feel as if you're stepping into Narnia.
For 35 years, a volunteer collective called the Garden People has carefully curated the block-long 91st Street Garden, one of the most colorful corner of Riverside Park. (It's also one of the park's more famous locations, having made a cameo in the romantic climax of the 1998 film You've Got Mail.) Hundreds of varieties of plants line the asphalt walkway, including rose of Sharon trees and giant hibiscus flowers. During the summer, keep an eye out for monarch and swallowtail butterflies, which are drawn to the aromatic bushes.
A romantic spot for those in search of tranquility and natural beauty, this tiny museum on Staten Island was built in 1947 and is the only Himalayan-temple-style building in the United States, complete with pretty meditation gardens. Take a deep breath of clean air, and relax.
Have you ever had a picnic with the RFK Bridge as your backdrop? How about a sunset? No? You'd better make your way to Astoria Park and fix that ASAP. It's simply serene.
Set in a lovely park overlooking the Hudson River, the Cloisters houses the Met's medieval art and architecture collections. A path winds through the peaceful grounds to a castle that seems to have survived from the Middle Ages, but was in fact built less than 100 years ago, using material from five medieval French cloisters. Tres romantique.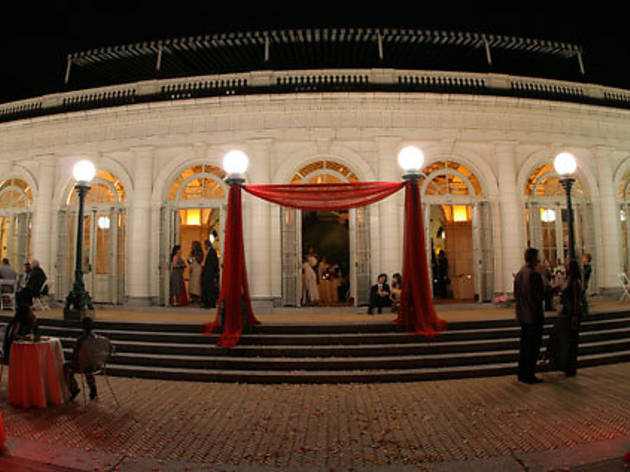 Built in 1905, Prospect Park's Beaux Arts–style boathouse was one of the first buildings in New York City to be declared a landmark. Another fun fact? It's also ridiculously romantic.