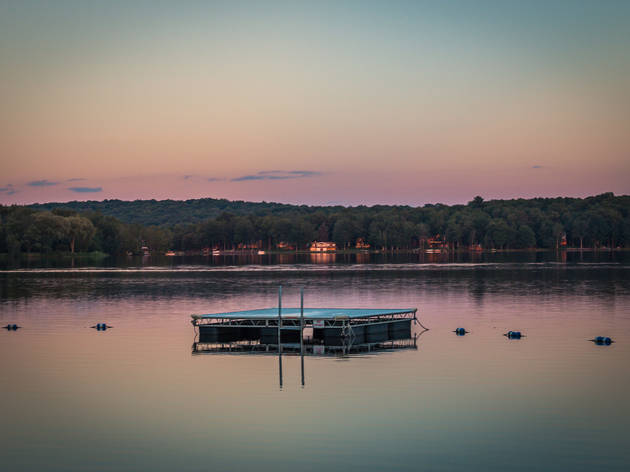 12 places to go this summer when everyone else is at Fire Island
Forget the scene-y bars and packed parties at Fire Island and instead opt for one of these low-key summer getaways
The LGBT parties on Fire Island are legendary, but huge crowds of drunken revelers don't exactly make for a relaxing vacation. For a more low-key weekend trip, head to one of these less popular locales when everyone else is at Fire Island. Some are close enough to be day trips from NYC, but others might be better for an extended vacation. So pack your bags and get ready for a weekend full of sun, sand and outdoor adventures!
RECOMMENDED: Full guide to weekend getaways from NYC
Places to go this summer when everyone else is at Fire Island
1hr from NYC
Though this Queens beach town is still technically part of New York City, it feels like a whole other world. Stroll barefoot down picturesque Jacob Riis Park Beach, then check out the kitschy surf shops and campy tiki bars in town. Thrill seekers might want to join a jet ski tour to explore the nearby Dubos Point Wildlife Sanctuary, a network of small islands home to more than 300 species of birds, 100 species of fish and 50 species of butterflies.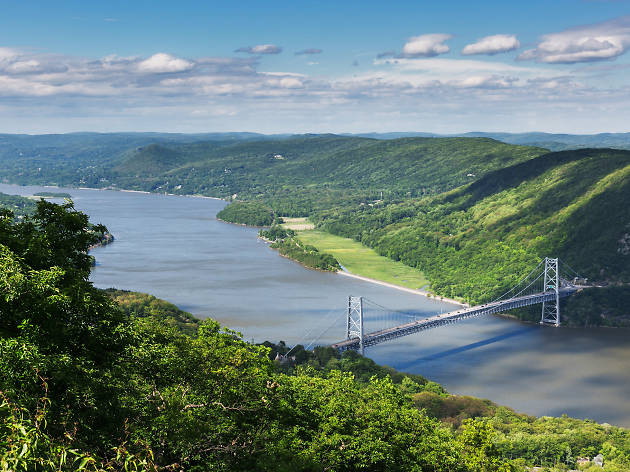 Photograph: Shutterstock
1hr 15mins from NYC
Pack your hiking boots, sunscreen and safari hat and get back to nature at Bear Mountain State Park on the banks of the Hudson River. With ample hikes, bike trails, fishing holes, picnic groves and more to explore, this rugged park has something for everyone. You don't even have to camp: Just book a room in one of three conveniently located lodges. And since it's only over an hour north of the city, it's a convenient escape for any New Yorker with an outdoorsy side.
1hr 30 mins from NYC
The historic beach town and sandy shoreline are the two biggest draws to this seaside locale. It's also home to a thriving LGBTQ community, one that's been active since the 1950s. In fact, the rest of Monmouth County is also worth a visit. Sign up for a weekend bike tour to see both the gorgeous beaches and bucolic countryside. You'll even stop at nearby Cream Ridge Winery to taste some local riesling and rosé.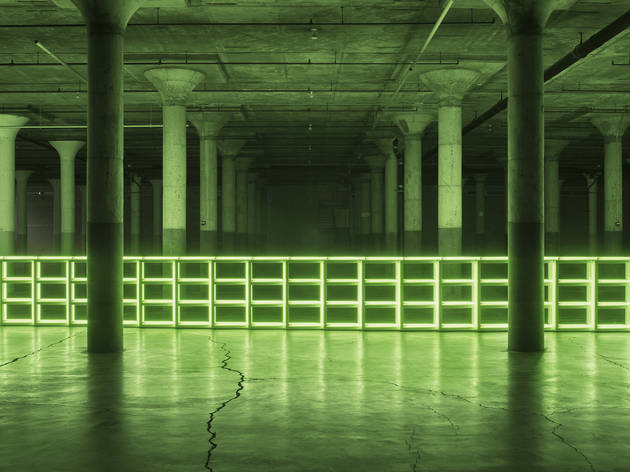 Photograph: Bill Jacobson
1hr 30mins from NYC
Adorable cafes, trendy galleries and Victorian homes line the streets of this small Hudson Valley town. Culture vultures will want to check out Dia:Beacon, a modern art gallery inside a former Nabisco factory, while outdoorsy folks should hike the 2.4 miles up Mt. Beacon. Want to gain some perspective? Take the Beacon Blend Walking Tour to learn the history of the quaint main street and find out how a former factory town turned into a cultural destination.
2hrs from NYC
Think of the North Fork of Long Island as New York's version of Napa. The peninsula is home to 47 wine producers, including Croteaux Vineyards, the only winery in the U.S. to focus solely on rosé. Settle into a local vineyard for an afternoon of wine-tasting, or join a five-hour bike tour in Mattituck to hit up two vineyards, a local farm stand, a beekeeping operation and one of the most stunning beaches. If time permits, you might also want to plan a visit to Lavender By the Bay in East Marion, a massive lavender farm that allows you to roam the fragrant fields for a mere $8.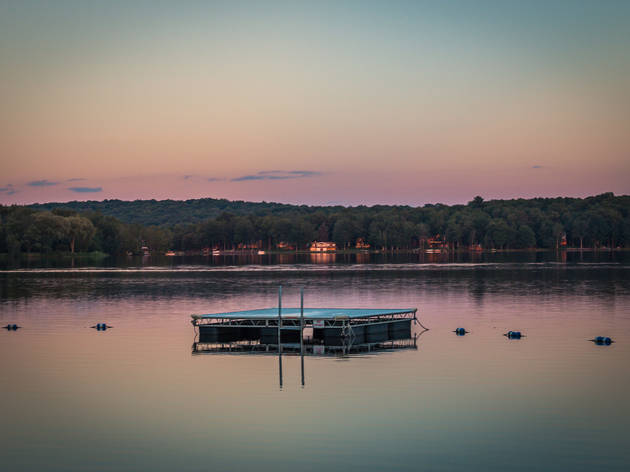 Photograph: Courtesy CC/Flickr/Ravi Shah
2hrs from NYC
This mountainous region in northeastern Pennsylvania is chock full of outdoor activities: camping, hiking, biking, rafting, tubing and more. Rent a bike to explore the miles of trails in Lehigh Gorge State Park or go whitewater rafting down the Lehigh River to really get your adrenaline pumping. You don't have to go full mountain man to enjoy the natural beauty, either. There are plenty of nearby lodges, inns and bed-and-breakfasts for city slickers who require a hot shower and comfy mattress.
Photograph: Courtesy CC/Flickr/Ravi Shah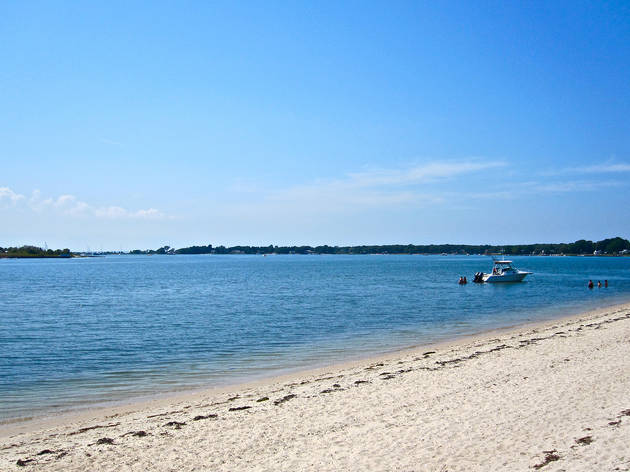 Photograph: Courtesy CC/Flickr/petercruise
2hrs 30mins from NYC
Venture all the way to the eastern tip of Long Island to find Shelter Island, a peaceful hamlet with pristine beaches, fresh seafood and minimal crowds. Nature lovers can spot ospreys and other birds at the 2,000-acre Mashomack Nature Preserve, which covers about a third of the island, while history buffs might want to spend an afternoon exploring Sylvester Manor, a plantation that dates back to the 17th century. And since Shelter Island is only accessible by ferry, very few cars make it into this bike-friendly town. Join a two-day bike tour of Shelter Island, Montauk and the North Fork if you're looking to make the most of the deserted streets.
Photograph: Courtesy CC/Flickr/petercruise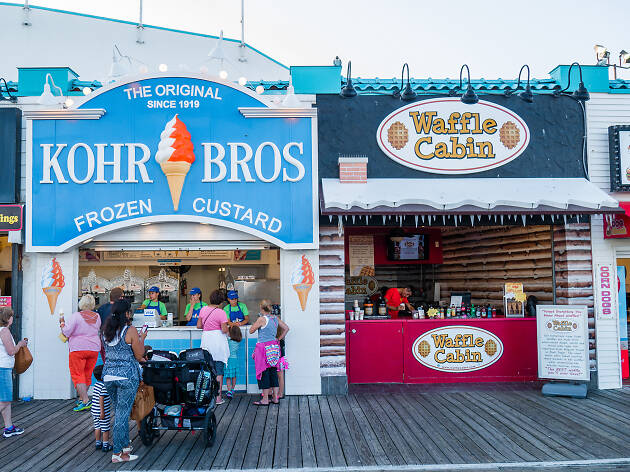 Photograph: Courtesy Creative Commons/Flickr/Tom Simpson
2hrs 30mins from NYC
If your liver needs a vacation as much as the rest of you, head to Ocean City, one of the handful of completely dry towns in New Jersey. No restaurants, bars or stores in this small town can sell alcohol (although you can bring your own to consume in your hotel room). Make the most of a hangover-free morning and snag a prime sunbathing spot on the beach. Later, you can wander down Ocean City's boardwalk, shop the cutesy boutiques on Asbury Avenue and taste the famous taffy at Shriver's.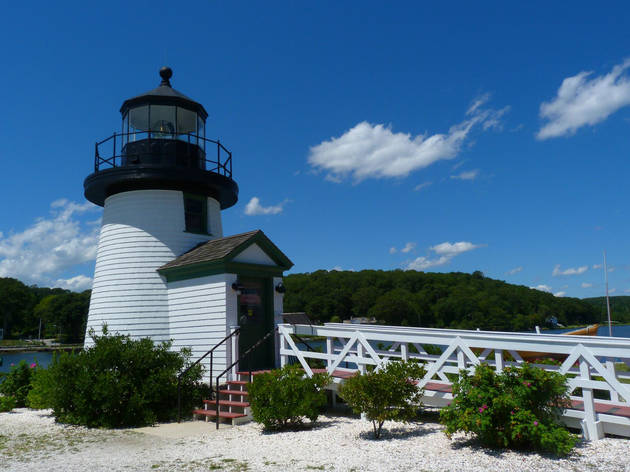 Photograph: Courtesy CC/Flickr/Rusty Clark
2hrs 30mins from NYC
Mystic epitomizes the seaside New England lifestyle. Founded in 1654, this small village has been one of the region's top vacation destinations for decades. Climb aboard historic ships at Mystic Seaport, the nation's leading maritime museum, or grab a slice at Mystic Pizza, made famous by the Julia Roberts movie of the same name. After you've seen all there is to see in the historic downtown, hightail it to the nearby Peace Nature Sanctuary for a few moments of quiet.
Photograph: Courtesy CC/Flickr/Rusty Clark
2hrs 30 mins from NYC
As it's the easternmost point on Long Island's South Fork, Montauk doesn't get swarmed with the same crowds of sightseers and jet setters as Easthampton or Southampton. This town is all about surfing, so rent a board and sign up for a lesson at Ditch Plains Beach. If you still have enough energy after hanging ten, climb the 137 steps to the top of Montauk Point Lighthouse. Built in 1792, this historic tower light is the oldest lighthouse in New York state and offers a spectacular view of the waves crashing on the shore below.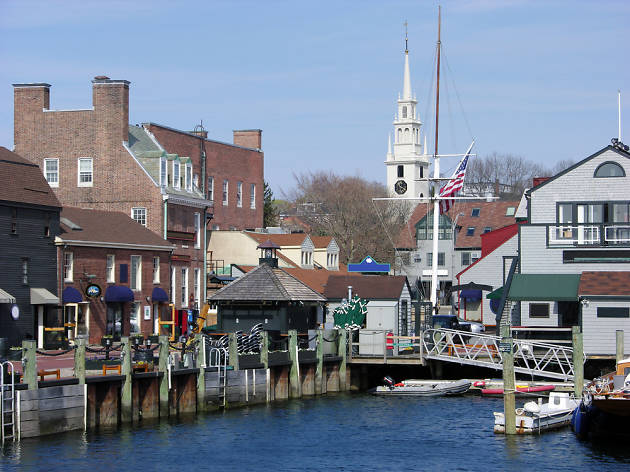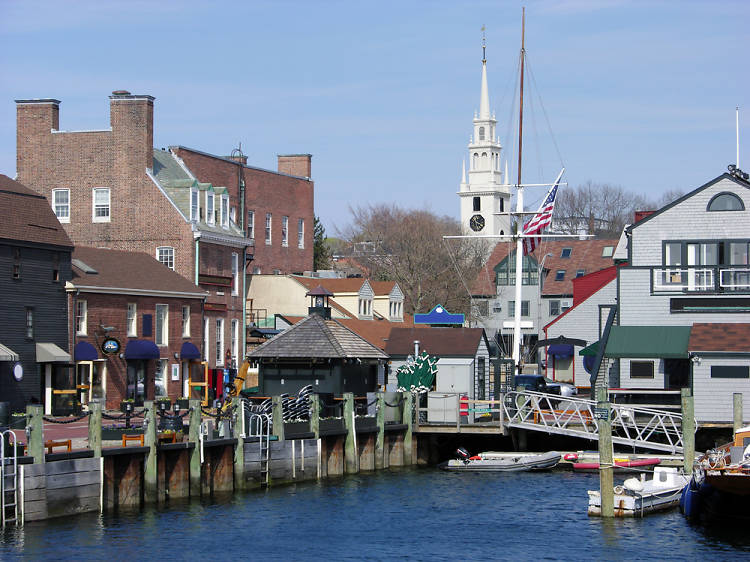 Photograph: Shutterstock
3hrs from NYC
There are more than enough activities in coastal Newport, R.I. to justify calling in sick on Monday. Spend an afternoon sailing the harbor on an America's Cup yacht, then tour the 90-plus Gilded Age mansions along Bellevue Avenue. You should also plan to spend a fair amount of time eating out at the many seafood shacks, raw bars and farm-to-table restaurants spread out around town. No trip would be complete without ordering a beer at the White Horse Tavern, the self-proclaimed oldest bar in the States.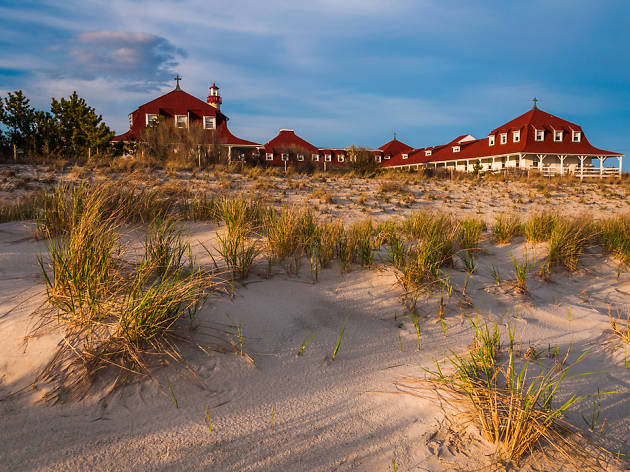 Photograph: Shutterstock
3hrs from NYC
Cape May has something for everyone: Golf at one of the town's five courses for dad, a facial or massage at Sea Spa for mom and a whale and dolphin-watching cruise for the whole family. It's not exclusively for families, though. Single people will also enjoy touring the Victorian-style Emlen Physick Estate, tasting local craft beers at Cape May Brewing Company and jet skiing in the harbor.
Looking for more summer getaways?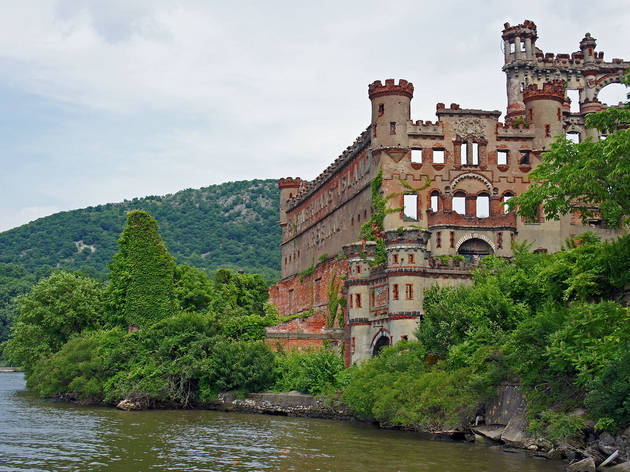 Photograph: Courtesy CC/Flickr/H.L.I.T.
Perfect for the vacationer who isn't satisfied until they've visited at least one historic site or art gallery, these cultural weekend getaways include plenty of outdoor adventures and gorgeous out-of-town spots.