Rockaway Beach, NY guide
Hit the sand without having to go too far by taking a trip to Rockaway Beach—NY's most budget-friendly attraction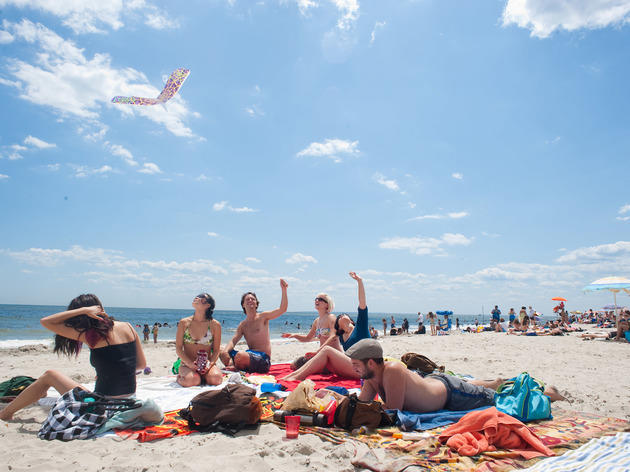 Summer in NYC would not be complete without a trip to Rockaway Beach, NY! There are plenty of awesome things to do in the summer, including tons of free things to do in NYC, so if you're looking for an amazing time without spending a dime, Rockaway Beach, NY is not only free, but is filled with a wide-variety affordable food trucks and budget-friendly entertainment. There's a reason we rank this 'hood as one of the best day trips from NYC, and no summer would be complete without exploring one of the best New York beaches.
RECOMMENDED: Full Queens, NY neighborhood guide
Where is Rockaway Beach, NY?
Rockaway Beach—one of New York's finest beach towns—is located on the Rockaway Peninsula in Queens, NY.
How do I get to Rockaway Beach, NY?
There are several ways you can travel to Rockaway Beach. Apart from the most popular method (begging your only friend in New York with a car to drive), you can also reserve a seat ($10, $14 roundtrip) on the lively NYC Beach Bus. You can also take NYC's new ferry system (a one-way ticket runs you just $2.75) or make the trek via subway. The A train stops at Beach 67th St.
Best of Rockaway Beach, NY
Archive Rockaway Beach, NY content