Guide to Rockaway Beach, NY
Rockaway Beach is New York's summertime spot for fun in the sun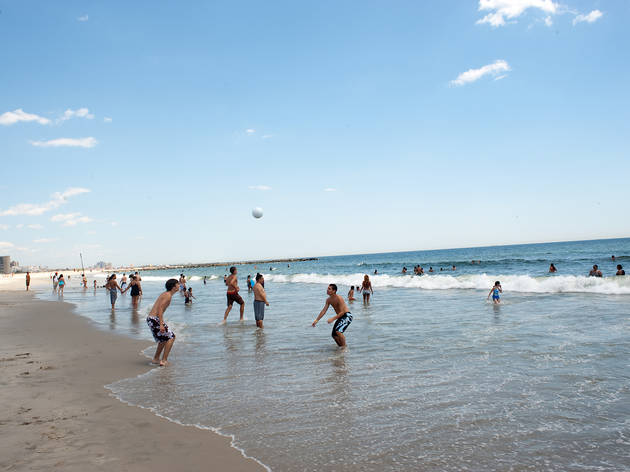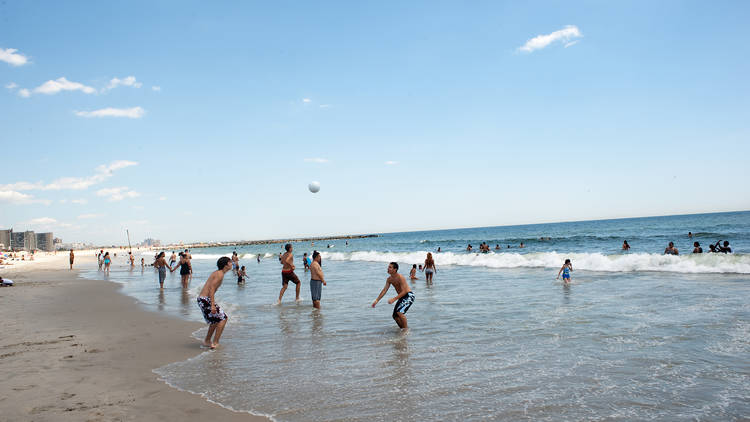 No summer in NYC is complete without a day at Rockaway Beach. There are plenty of things to do in the summer, from checking out the hottest new rooftop restaurants and bars to kayaking our local waterways, but heading out to New York's best beaches is a must. You don't even need a car: take the subway, a beach shuttle bus or the ferry to this beach in Queens. Not only is the beach free, but you'll find affordable food trucks, great bars and lots of shops. Rockaway Beach is also one of the best places to go when you're craving tacos. There's a reason we rank this spot as one of the best day trips from NYC, so grab your sunnies and flip flops and check it out for yourself.
RECOMMENDED: Full Queens, NY neighborhood guide
Where is Rockaway Beach, NY?
Rockaway Beach—one of New York's finest and most fun beach towns—is located on the Rockaway Peninsula in Queens, NY.
How do I get to Rockaway Beach, NY?
A trip to Rockaway Beach is a key element for having the best summer ever in New York. It takes some planning, but there are several ways you can travel to Rockaway Beach. Apart from the most popular method (begging your only friend in New York with a car to drive), you can take the A train which stops at Beach 67th St, Beach 90th St and so on. You can also utilize NYC's ferry system. For a no-fuss and extra fun trip to the beach, book a roundtrip ticket ($29.95) through the OvR Rockaway Beach Bus which runs every weekend from Memorial Day through Labor Day. Your trip includes pick-up and drop-off service, free refreshments (the cold, delicious beverage kind) and exclusive deals at partnering businesses in Rockaway, Riis Park, Williamsburg, Bushwick and the Lower East Side.
Best of Rockaway Beach, NY
Archive Rockaway Beach, NY content