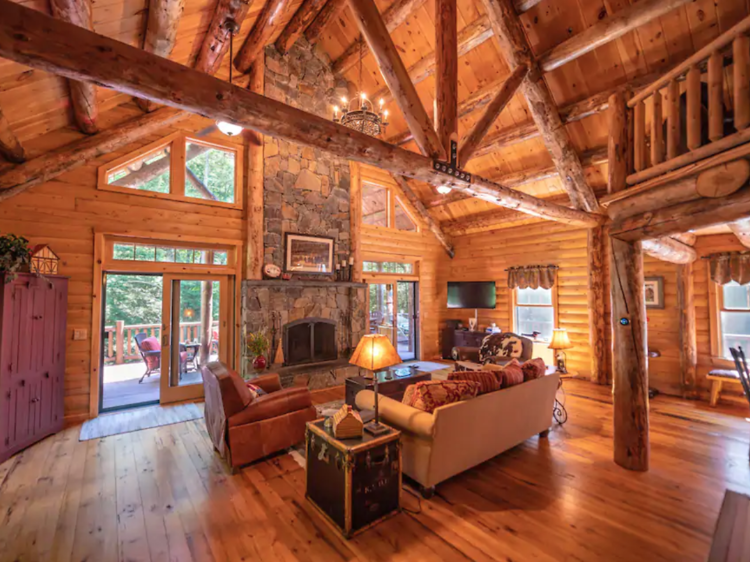 Photograph: Courtesy Airbnb
1.

The luxe log cabin in Wilmington, VT
If you need something bigger in the same general lovely area as the cabin above, this incredible, homey log cabin is massive. Again, it's close to Mount Snow and has a hot tub overlooking a brook. But there are also three fireplaces, a steam room, a sauna, a game room, and a bar. It has it all for those looking for an incredibly comfy place to crash after skiing all day. It's also located within the Chimney Hill Development, close to snowmobile trails. Chimney Hill offers ice skating, outdoor basketball courts, indoor and outdoor swimming pools, a fitness center, a game room, and hiking trails, too. Woah. Sleeps 14 across the whole 4,500 square foot. That's so many feet.
Rooms? Four bedrooms. Sleeps 14 guests.
The mood? Rustic and gorge.
Location perks? Spacious enough for a family reunion, bachelor or bachelorette party, or friends' get-together. The wraparound porch is especially good for entertaining.
Budget range? An affordable group booking.