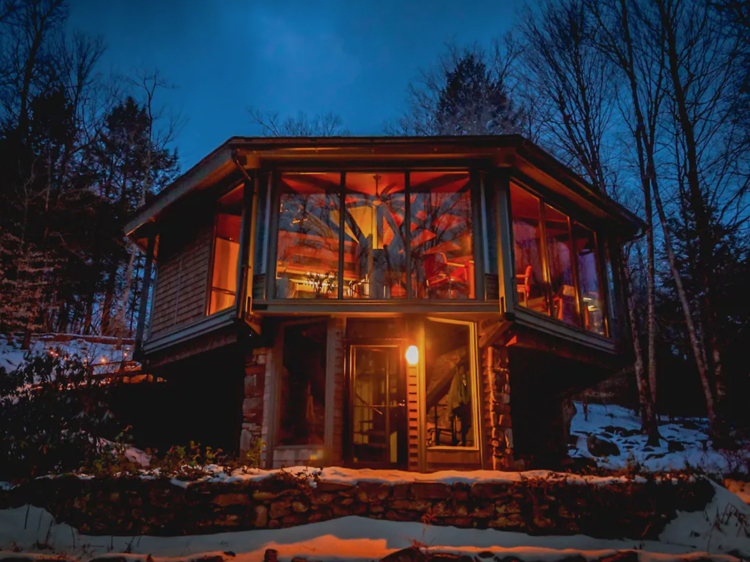 Photograph: Courtesy Airbnb
1.

The octagonal treehouse in Berkshires in Otis, MA
Are octagons romantic? Erm, we're not sure. But they definitely have the potential to be. Contained within those eight walls is a wood-burning stove and huge ceiling-height windows so you can see out into the surrounding woodland. With its private deck, this place really is made for two. Tuck yourselves into a cozy queen-sized bed, or if you have a bit of an argument, there's an extra double bed to starfish in. Head out onto the deck during the evening and marvel at the stars, how much more romantic can you get?
Rooms? One. Sleeps four guests.
Mood? Mother Earth's wraparound TV.
Location perks? In the heart of a forest – complete with 7 acres of private woodlands and a pretty phenomenal backdrop.
Budget range? A very well-priced weekend getaway.