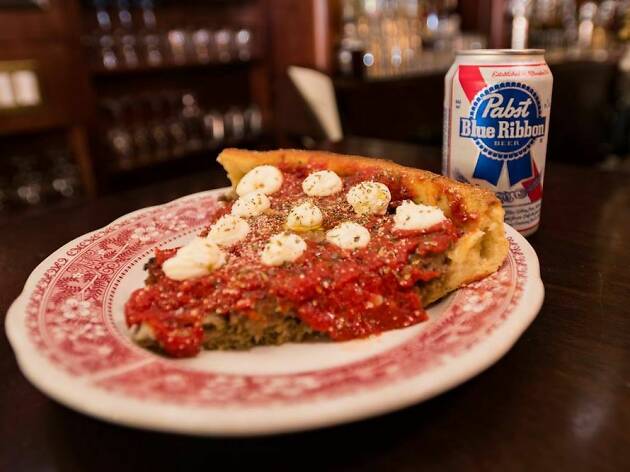 The best pizza in San Francisco from thin-crust to deep-dish
Follow your nose to these authentic Italian restaurants and pizzerias to try some of the best pizza in San Francisco
New York and Chicago might have 'za on every corner, but San Francisco's best pizzas are crafted by award-winning chefs, who are putting a new spin on the classic pie. From solid cheap eats options that come by the slice to artisan pies at the oldest restaurants in San Francisco, there's a pizza for everyone in the 7x7. At some of San Francisco's best Italian restaurants celebrity chefs agonize over blistered thin-crust bases, or getting the perfect ratio for a certified pizza Napoletana, while others restaurants dish out hearty deep-dish pizza for the whole family. Whether you like it thin or deep-dish, topped with pineapple or pepperoni, you can't go wrong at these top pizza spots in San Francisco.
RECOMMENDED: Best restaurants in San Francisco
Best pizza in San Francisco
Pizzas from Flour + Water's Italian wood-fired 900-degree oven take exactly two minutes to cook, and arrive exquisitely thin with perfectly charred and blistered crusts, topped with delicacies like fior di latte, squash blossoms, house-made pork sausage and calabrian chili.
Check out the best pizza in America
Who bakes the best pizza in America? For top wafer-thin pies and deep-dish slices, we say it's these pizza restaurants.