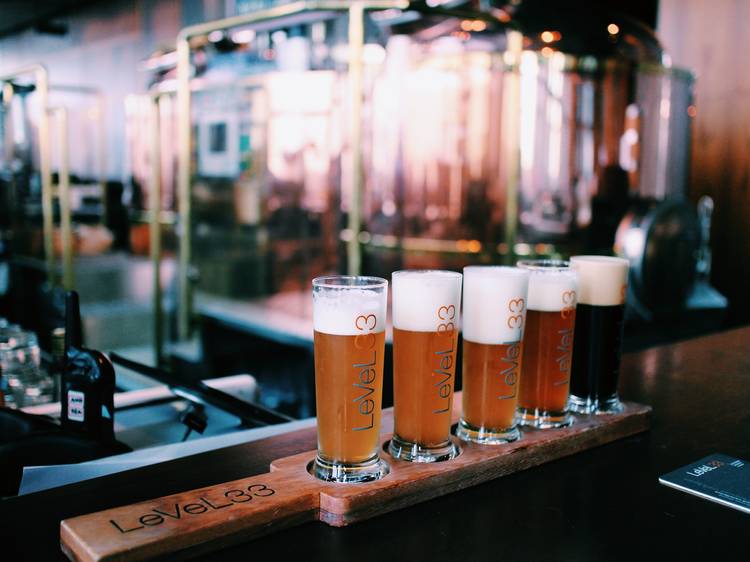 What No prizes for guessing on which floor this bar and restaurant is perched. Billed as the world's highest microbrewery, LeVeL33 gloriously overlooks the Marina Bay, and, thanks to the decor and service, is perhaps the most sophisticated place to quaff a locally brewed beer.

On tap Five brews are permanently on the menu: an IPA, stout, wheat beer, house porter and blonde lager. They bear classic flavour profiles – the brewery claims to use 'authentic recipes and brewing methods' – so don't expect funky American-style notes. Every quarter, LeVeL33 also pours out a seasonal beer, like a chestnut beer for Christmas and a pumpkin ale for Halloween.

On plates Here's where LeVeL33 stands out from the pack. The food here, courtesy of chef James Tegerdine, is far from your greasy wings and fries. Think Miyazaki wagyu, corn-fed poulet, kangaroo loin and other modern, upmarket plates. And all the dishes come with recommended pairings, too.

Meet the brewer Check out our interview with LeVeL33's brewmaster, Gabriel Garcia.