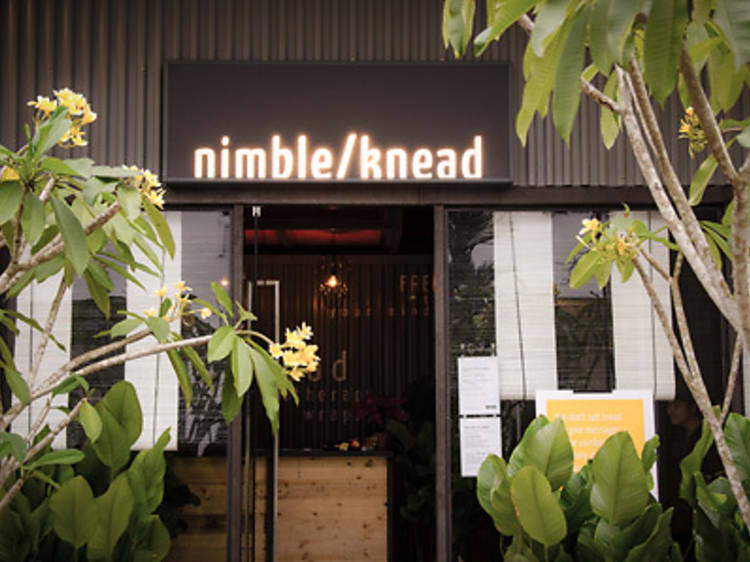 Best for busy couples after work
In the cool neighbourhood Tiong Bahru is a spa seemingly geared towards couples: two out of four treatment rooms, plus the hot tub in the back for bath therapies like The Milky Way ($55 for 30min) and Heaven and Herb ($55 for 30 min), are for duos. The décor: The facade and receiving area are decorated with cool industrial-looking containers, while inside is more traditional: a palette of browns and burgundies offset by Thai silk pillows and wall decals of flowers and birds.
Treatment to try
Spa-standards like Thai, Balinese, Swedish and foot massages, as well as the 90-minute Sculptor's Handiwork that combines a stint under cold wrap with a firm massage to combat cellulite. Food-themed body scrubs and masks are also a feature with choices like Wine and Dine ($59 for 45 min) – a nutrient-rich mixture of red wine, nourishing oils, vitamin E, white milk and clay said to improve circulation, and Magic Mushrooms ($59 for 45 min) – which applies lingzhi and shiitake to regenerate and protect skin.