Heads up! We're working hard to be accurate – but these are unusual times, so please always check before heading out.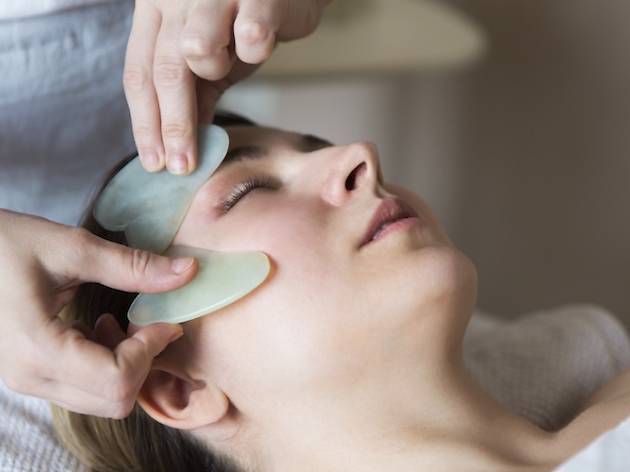 The best facial treatments to try in Singapore
We unmask the best facials in town to tackle all your skin problems
We can't turn back the clock but you bet we'll do all we can to slow it down. Begone dull skin, signs of ageing and dark spots! In the name of research (and beauty), we put our best faces forward to try out numerous facials and skin treatments around Singapore.
Whether it is a brightening, firming, antioxidising or lifting treatment, we've categorised a handful of treatments according to your skin needs and budget. Here are the best facials in Singapore – and it's all right to splurge a little, your skin deserves some pampering too.
RECOMMENDED: Express lunchtime beauty treatments to try in Singapore and the best mobile beauty services in Singapore
Time Out Singapore's favourites
A light touch to soothe and relax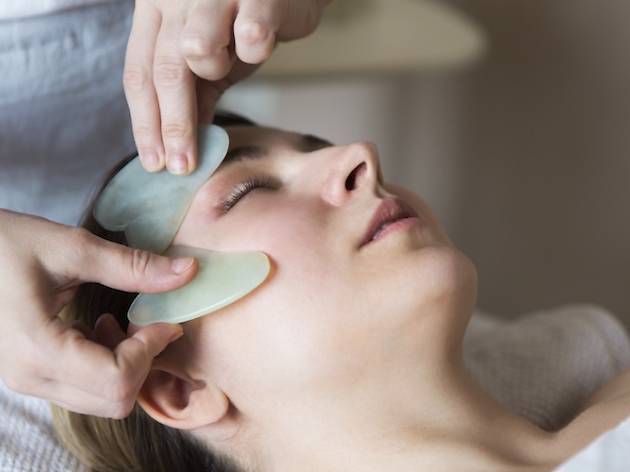 For a TCM-inspired face massage
At first glance, it's easy to dismiss Geranium as a hair salon – it is, you can definitely get your tresses cut, coloured and treated there – but Geranium is first and foremost a facial salon. With 11 years of facial experience under its belt (the expansion into a hair salon came after), the salon offers a concise menu of facial treatments to target different skin concerns. The friendly therapists at Geranium are particularly trained in the art of facial gua sha – yes, that's the TCM treatment that uses jade tools to stimulate the lymph nodes on your face and no, it's very gentle and you won't be left with bruises on your face, just glowing skin.
Treatment to try Multivitamin Lifting Treatment ($500/120min). Carve out a good two hours to treat yourself to this relaxing treatment at Geranium that combines a facial gua sha with a multivitamin treatment massage for a lifting and brightening effect. After cleansing and an enzyme exfoliating peel, the therapist does a gentle extraction by hand followed by a cold compress to speed up skin recovery. Then it's on to the best parts – a face massage with a potent multivitamin serum followed by a face gua sha that's sure to lull you to slumber and a rubber mask to lock in all the goodness. A shoulder and scalp massage is done while the mask sits on your face – talk about efficiency.
Note: because of the high Vitamin C content in the serum used, this treatment is not recommended for those with sensitive skin or acne skin condition.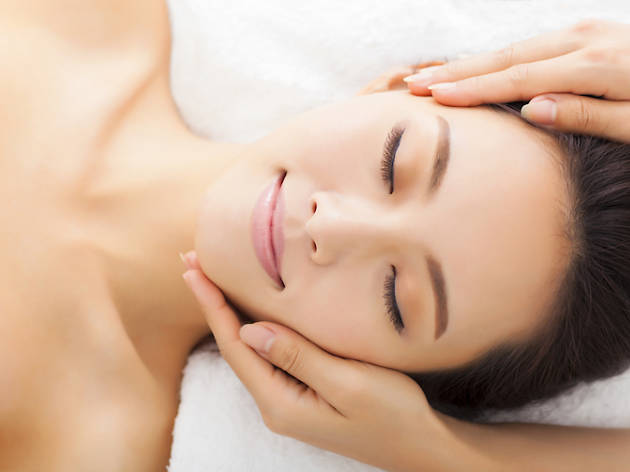 For a full-body treatment
Whether you're looking to deep cleanse your pores, reduce puffiness around your eye area or get rid of the dreaded back acne, Kew Organics Facial Bar can help. Singaporean founder Lily Kew took inspiration from nature and uses only fresh, vegan, non-GMO, certified organic and natural ingredients to deliver clear smooth skin. Kew Organics has its in-house range of skincare products ($59.90-$94.65) that range from Mandarin Acai Cleansing Lotion to Megaboost Hyaluronic Concentrate Serum that you can use at home to prolong the effects of the facial.
Treatment to try Skin Clear Organic Treatment ($120/60min). Bring sexy back with this bespoke back treatment that effectively removes acne scars and blemishes to reveal smooth and soft skin. It's suitable for acne scars, blemishes, rough skin and uneven skin tone. If you're looking for a relaxing one for your face, try Kew Organics' signature MD Organic Facial.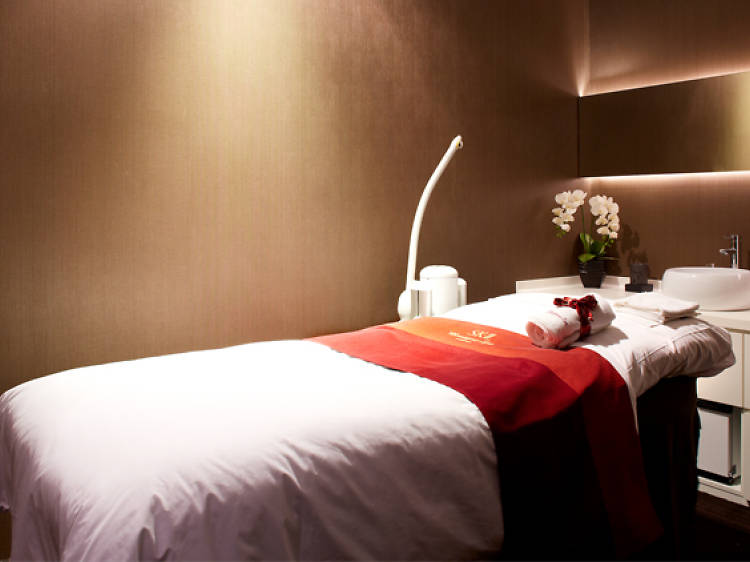 For dehydrated skin
With plush beds that'll make you want to sink into a deep slumber, the SK-II Boutique Spa by Senze Salus has one of the most relaxing facial experiences we've tried. Combining top-notch service with SK-II's products, the spa delivers luxurious facials that target wrinkles, sagging and dull skin.
Treatment to try SK-II Discovery Facial ($190/60min). For people looking to restore their skin's moisture barrier, this basic facial covers all the necessary bases. The spa uses cutting-edge technology, including a sonic cleansing wand and a cold ion machine, to instantly tighten pores, soothe redness and lighten dark circles.
Treatments for troubled skin
For escaping the city life
Nestled among the lush greenery of Dempsey Hill, Spa Esprit is the perfect space to wind down. The spa's Beauty Emporium outlet offers pampering facials, massages and body treatments fit for royalty— think 24k gold masks and diamond peel procedures. On top of beauty and stress-relief treatments, you can pick up beauty products from its in-house brand as well as cult beauty labels. Spa Esprit has another outlet at Paragon.
Treatment to try Beam Me Up Infrared Lifting Facial ($350/75min). This rejuvenating treatment helps delay signs of premature ageing by using high-powered near infrared lamp to heat tissues deep under the skin's surface to lift and firm skin. During the treatment, you'll feel a warm sensation, so it's perfect that the session winds down with a cooling herbal mask and a neck and shoulder massage.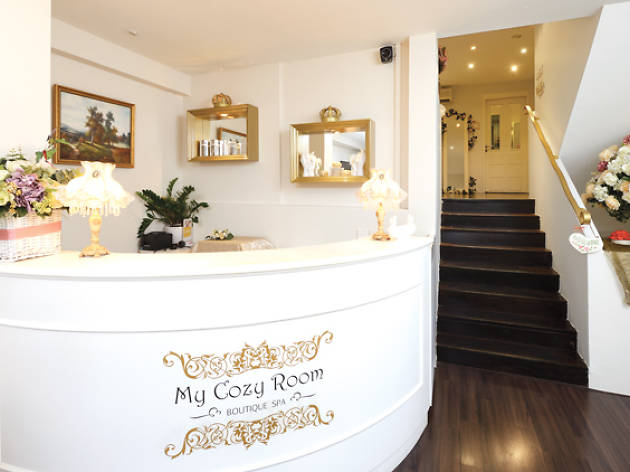 For clogged pores
Removing blackheads and stubborn whiteheads can be a nightmare, and the folks at My Cozy Room get it. Set in a quaint terrace house a skip away from Orchard, the boutique spa is known for its extraction facial, which promises to rid the bacteria trapped within your pores completely and painlessly. Don't worry about dealing with any redness, too – you'll step out with a smooth and radiant complexion that'll last for days.
Treatment to try Customised Facial Treatment ($188/60 min). Everyone's skin is different and My Cozy Room Boutique Spa understands that. Choose from a menu of treatments where the 20-step process begins with an in-depth skin analysis. Then, after double-cleansing, your skin's prepped with a deep pore lotion to soften the blackheads and whiteheads before extraction begins. To our surprise, the procedure is fairly gentle (think: ant bites) and the cooling mask applied after reduces any redness. It's followed by a stress-relieving head and shoulder massage before you're finished off with a toner, moisturiser and sunblock.
For uneven, sun-damaged skin
You don't have to fly to the Land of the Rising Sun for an authentic Japanese experience. Ikeda Spa offers more than ten types of facials to choose from, including treatments for V-face slimming, wrinkle refining and acne-reducing, on top of its onsen experiences.
Treatment to try Geisha Organic Facial ($240/90min). A heads up, don't be surprised by the main ingredient used though. Uguisu no fun, or 'nightingale faeces' in Japanese, is used in this facial treatment popular with geishas in the 17th century. It's said to brighten and even out skin tone as well as treat acne scars and sun damage. But relax, the Japanese bush warbler, the species that provides the raw ingredient, is reared in farms and fed a diet of organic berries for the sole purpose of harvesting its faeces so it's not too bad.
Aesthetic treatments to try
Express facials for the time-starved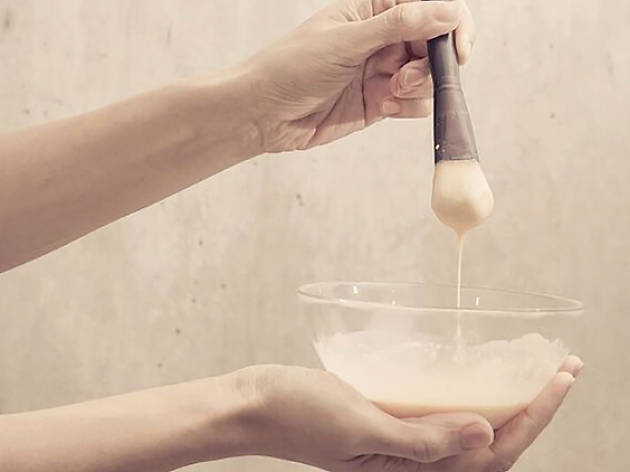 For a quick boost
Let's face it, not everyone has the time for an hour-long facial every month. Enter Sugar K, a facial peel bar at Central that gives your skin a quick fix in under 20 minutes. Using glycolic acid naturally derived from sugar cane, the peels gently exfoliate the skin, removing dead skin cells and excess sebum from the pores. This tightens pores and prevents blackhead and whiteheads from forming, improving the skin's texture while giving it a radiant glow.
Treatment to try Sugar K Organic Peel Treatment ($55/20min). After the skin is cleansed, the glycolic peel is applied for 3 to 5 minutes, depending on the sensitivity of your skin. The peel helps to stimulate cell renewal and collagen production while delivering a boost of hydration to your skin. After that, a neutraliser is wiped on the skin to counter the acid before toner, serum, moisturiser and sunscreen are applied.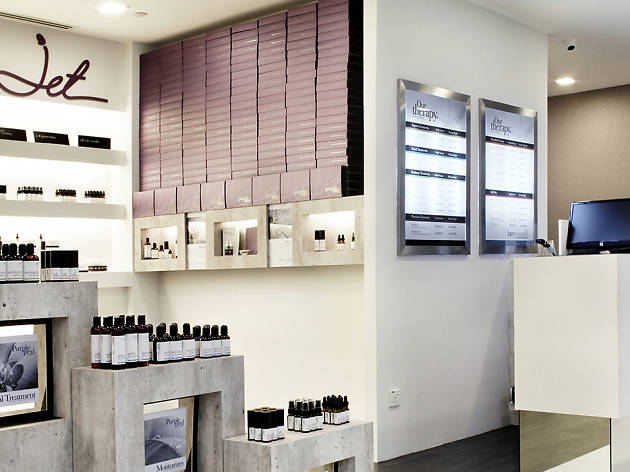 For the jet-setter
Airplane air wrecking havoc on your skin? work in a quick, revitalising facial at Jet Concepts. The fast-working facial will have you in and out of the spa in under an hour – perfect for those who can never find the time to pamper themselves.
Treatment to try Jet Revitalising Facial ($150/45min). This express service uses a micro-current machine and chemical peel to first exfoliate the surface of the skin. The therapist then applies a moisturising cream to the face and massages it in for 15 minutes using a meridian acupoint technique. Finally, a cucumber mask is applied to hydrate the skin and reduce redness, leaving you feeling restored and ready to take on what the world has to offer.
For an express 'face lift'
Go beyond the standard rejuvenating or brightening treatment and get a quick firm and lift fix under 30 minutes at Skin Inc. Known for their customisable skincare, before the procedure, you will 'decode' your skin identity before a serum cocktail customised to your skin's uniqueness is concocted.
Treatment to try Facial In A Flash ($45/20min) is one of the shortest facials you can experience. If you have another ten minutes to spare during lunch, for $65 you can get a Facial In A Flash and a shoulder massage.
Try these other health and beauty services