The best facials to try in Singapore
We unmask the best facials in town to tackle all your skin problems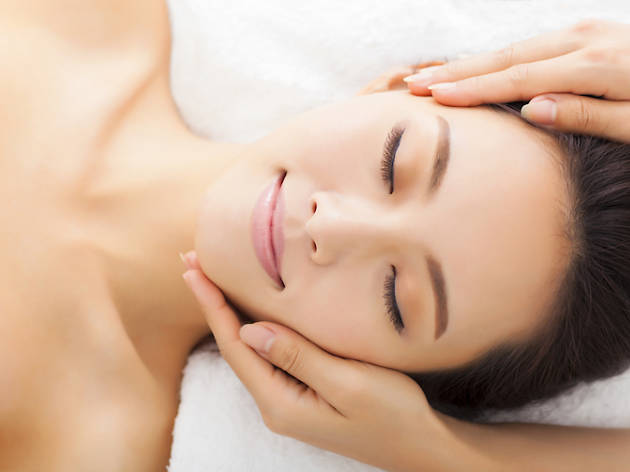 By

Time Out Singapore editors
|
We can't turn back the clock but you bet we'll do all we can to slow it down. In the name of research, the Time Out Singapore team put our best faces forward to try out numerous facials around Singapore – here are the best ones we recommend, categorised according to your skin needs and budget.
Super short on time? Here are some express beauty treatments to fit in during your lunch hour and the best mobile beauty services who'll set up shop in the comfort of your home.
Time Out Singapore's favourites
A light touch to soothe and relax
Treatments for troubled skin
Aesthetic treatments to try
Express facials for the time-starved
For a quick boost
Let's face it, not everyone has the time for an hour-long facial every month. Enter Sugar K, a facial peel bar at Central that gives your skin a quick fix in under 20 minutes. Using glycolic acid naturally derived from sugar cane, the peels gently exfoliate the skin, removing dead skin cells and excess sebum from the pores. This tightens pores and prevents blackhead and whiteheads from forming, improving the skin's texture while giving it a radiant glow.
Treatment to try Sugar K Organic Peel Treatment ($55/20min). After the skin is cleansed, the glycolic peel is applied for 3 to 5 minutes, depending on the sensitivity of your skin. The peel helps to stimulate cell renewal and collagen production while delivering a boost of hydration to your skin. After that, a neutraliser is wiped on the skin to counter the acid before toner, serum, moisturiser and sunscreen are applied.
For the jet-setter
Airplane air wrecking havoc on your skin? work in a quick, revitalising facial at Jet Concepts. The fast-working facial will have you in and out of the spa in under an hour – perfect for those who can never find the time to pamper themselves.
Treatment to try Jet Revitalising Facial ($150/45min). This express service uses a micro-current machine and chemical peel to first exfoliate the surface of the skin. The therapist then applies a moisturising cream to the face and massages it in for 15 minutes using a meridian acupoint technique. Finally, a cucumber mask is applied to hydrate the skin and reduce redness, leaving you feeling restored and ready to take on what the world has to offer.
For an express 'face lift'
Go beyond the standard rejuvenating or brightening treatment and get a quick firm and lift fix under 30 minutes at Skin Inc. Known for their customisable skincare, before the procedure, you will 'decode' your skin identity before a serum cocktail customised to your skin's uniqueness is concocted.
Treatment to try Facial In A Flash ($45/20min) is one of the shortest facials you can experience. If you have another ten minutes to spare during lunch, for $65 you can get a Facial In A Flash and a shoulder massage.
Try these other health and beauty services