Amazing things to do at Singapore Changi Airport
A rooftop pool, cool art installations and free movies for all – there are loads of fun things to do at Singapore Changi Airport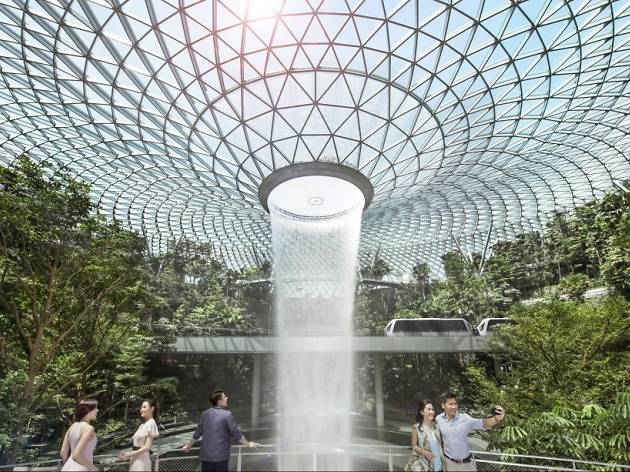 Missed your flight? Departure been delayed? Or are you just the type of person who likes to show up three hours ahead of schedule? Whatever the reason, if you've got a couple of hours to kill, there's no airport in the world that's better to be in than Singapore's Changi Airport. After all, there's a reason why it's the best airport in the world.
There might be all the good stuff like nice buildings and great food waiting for you on the outside there's also plenty to do at the airport. Here's how to make yourself comfortable and right at home at Changi Airport.
RECOMMENDED: Do's and Don'ts for tourists in Singapore and the guide to getting around Singapore on public transport
Landside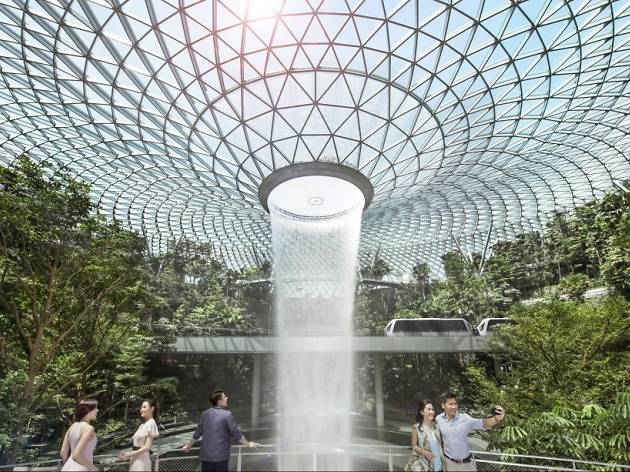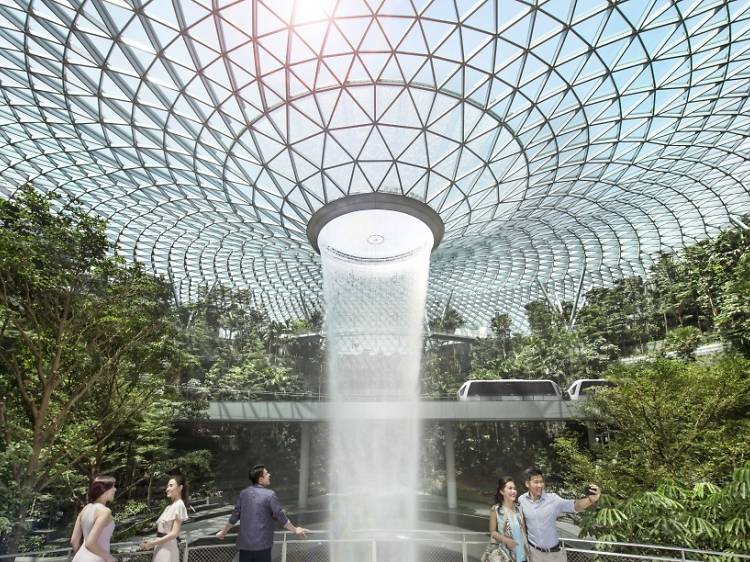 Photo: Jewel Changi Airport
If you haven't noticed, Changi Airport has a brand new terminal. The state of the art terminal has rightfully earned its name, Jewel. Housing an abundance of shopping options attractions and even the world's largest indoor waterfall, Jewel Changi Airport has something for both locals and tourists. From suspended trampolines to navigating your way through shops and boutiques, Jewel harmoniously mixes nature, fun and retail therapy all under one roof.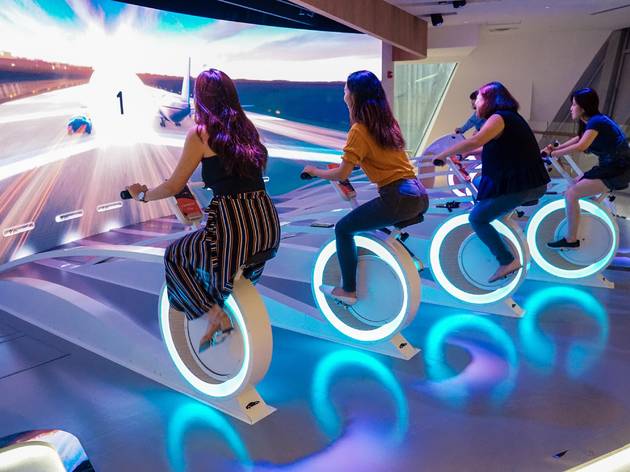 Photo: Jewel Changi Airport
Experience Changi Airport in a whole new way at the Changi Experience Studio. Get involved in the number of interactive games that illustrates the work it takes to get Changi Airport working like clockwork. Race with a Boeing 747 or play instruments by moving your arms, the experience studio has activities fit for the young and the young at heart.
While aviation, retail therapy, and engaging leisure pursuits come to mind at the fast-paced lifestyle haven of Changi, there's also the activity of art appreciation that is best indulged in when you take your own time. From illustrious wall murals to metamorphosing ceiling pieces, our airport is speckled with arresting art displays that demand a second glance. Located at T1's Departure Hall is perhaps the airport's most popular Kinetic Rain, made up of more than 1000 bronze droplets that cohesively contorts into abstract patterns and other recognisable shapes, while T2 boasts a kinetic art installation called A Million Times at Changi, where the hands of over 500 clock faces spell out greetings and form other mesmerising cadences. Elsewhere, wired-formed birds hover over T4's Departure and Arrival hall and the scene of Singapore's hawker past is immortalised as wall murals along the underpass of T4.
See you on the other slide
Those four words should realistically have any sane person sprinting towards T3 (even if they're not in the airport). Changi's giant slide holds the title of being 'the world's tallest slide inside an airport' – not that we imagine there's a lot of competition. For a mere $10, you can ride this incredible feat of randomness. It's an absolute bargain if you ask us, plus all adults are allowed as well.
Discover the best of Singapore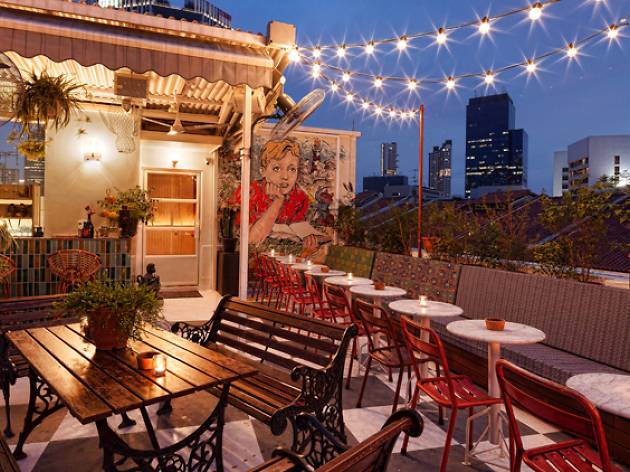 Whether you're planning for your first date, an anniversary or a regular date night out about town, here are our picks of the best value-for-money, romantically lit restaurants to wine and dine in Singapore.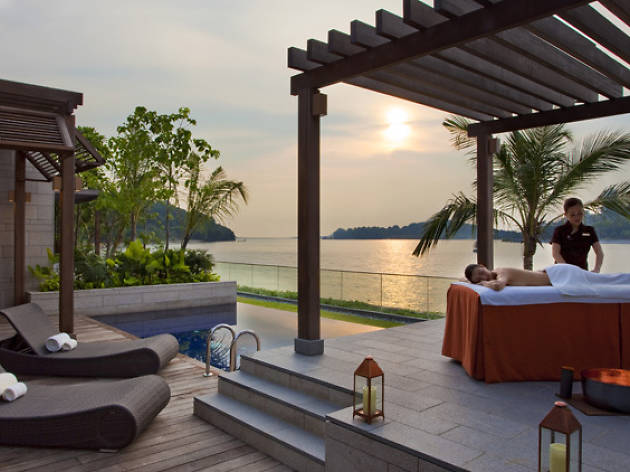 Your ultimate guide to the swankiest spas in Singapore.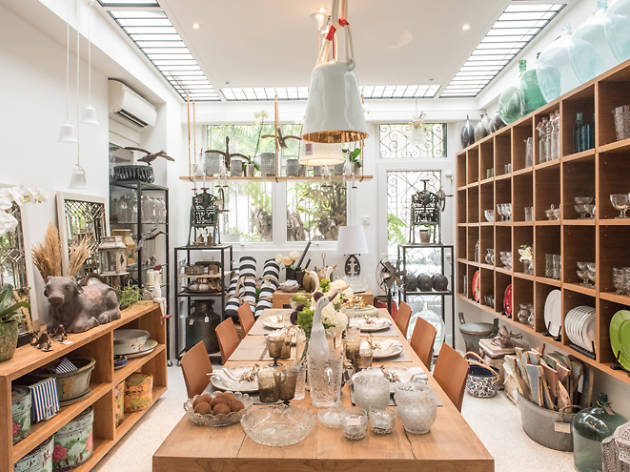 From boutiques to vintage stores to warehouses, we've picked out the best stores for fashion, homeware, food and more. Shopaholics, go wild.