How to clear your leave
Let our guide to the best regional escapes inspire you to chuck work aside for a coupla days and treat yo'self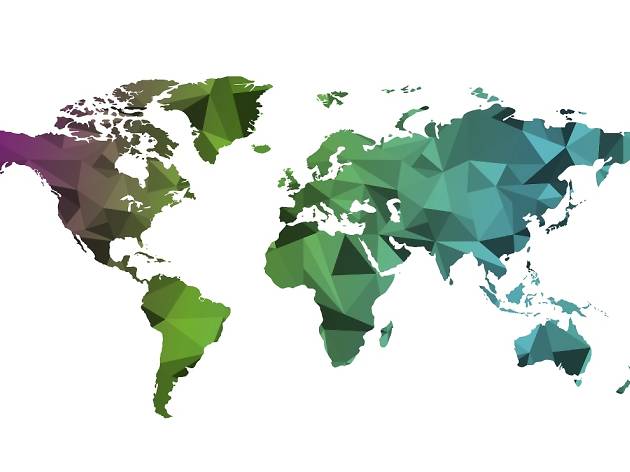 Normally, we wouldn't tell you to skip town, what with the amazing things you can already do here. But it's that time of the year to check your annual leave balance, grimace, realise it's only work, pack your bags, and set your email's auto-reply to 'I'm on holiday, so get bent!' It's cool. You're only human after all.
You'll be happy to hear that our global Time Out family stretches far and wide. And because they're the experts of their cities, who better to ask for travel advice than them? So we did. We got tonnes of recommendations, tips and must-dos for these places you see on the map here.
Think of this as a 'travel mood board' – read on for inspiration to hop on a jetplane and leave the island for a while. You deserve it.
We sought out those cafés that seemed as animal-friendly as possible, with few to no cages and enough space to wander. Whether the animals seemed stressed or not, and are well-cared for. With this in mind, we've compiled our top spots around Tokyo, ranging from the ubiquitous cats down to snakes and owls.
Read more
The friendliness of the Fijian people starts the moment you step off the jet at Nadi Airport. 'Bula', you can expect to hear – it literally means 'life' – is something the Fijians are full of and the key ingredient for a relaxing break on the buzzing Denarau Island, 10km west of the landing strip.
Read more
Five must-dos on the constellation of islets: Bubbles Dive Resort, Terengganu Marine Park, Turtle Bay Divers, Scuba Walkers and Tupai Beach Bar.
Read more
Con Dao's main draw is its beaches, which are some of the most spectacular and unspoilt in the region. Even Bai An Hai, the easiest public beach to reach here feels wild and untamed. You'll probably have the rugged strip of coast to yourself most of the time and are more likely to pass trawlermen heading out to sea than fellow tourists.
Read more
Located off the coast of Pulau Sugi, Telunas Private Island offers couples a romantic island escape without skimping on the luxury.
Read more
Step into seclusion – then cosy up with your partner – on this 15ha romantic wonderland to the east of Bintan.
Read more
Shanghai has so many nightlife options to choose from it can be hard to know where to start. We recommend ten of the best bars and clubs in the city for drinks with a view of the famous Pudong skyline, clubbing on The Bund, enjoying a quiet cocktail in the Former French Concession or heading underground for electronic music.
Read more