Weekend travel guide: 48 hours in Kuala Lumpur City Centre
Whether you're there for business or pleasure, Kuala Lumpur City Centre has more to offer than nasi lemak and the Petronas Twin Towers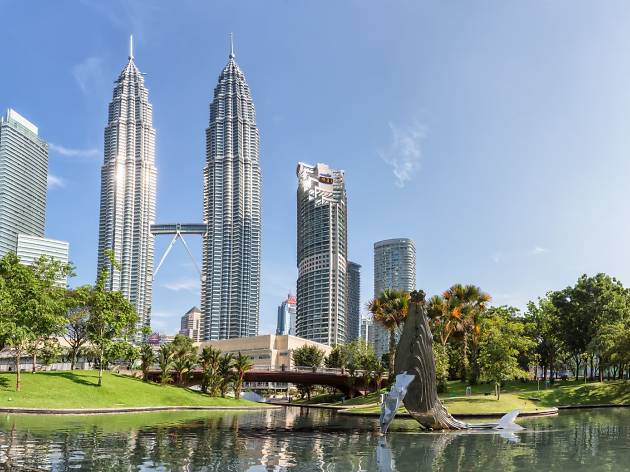 We get it. Traffic in Kuala Lumpur is a pain and the muggy heat makes walking for more than 10 minutes without the comfort of air-conditioning unbearable. But if you decide to venture beyond the safe, comforting bosom of Kuala Lumpur's mega-malls, you'll discover that the bustling city centre has plenty to offer from a lush park with over 1,000 indigenous plants to a fine-dining restaurant serving Indian food you won't find at your regular mamak. Here's our guide to exploring KLCC in a weekend.
RECOMMENDED The best short day trips from Singapore
What to Explore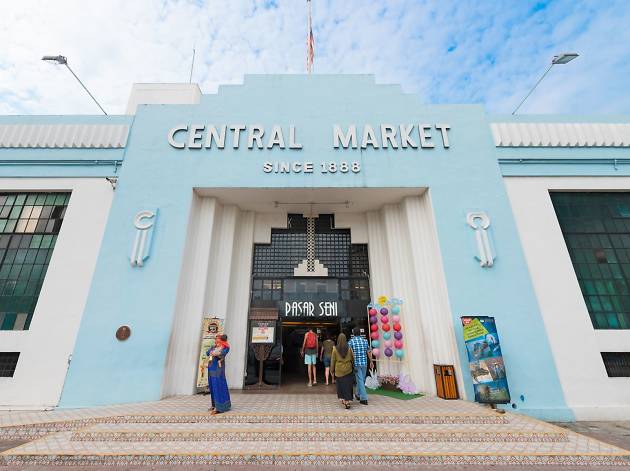 Photo: Shutterstock
Get arty at Central Market
Constructed in 1888 as the town's main wet market, this Art Deco-style building now houses a warren of arts, crafts and antique shops. Pick up creations made by local artisans or other souvenirs. Be sure to pop by the Annexe Gallery on the second floor. There, you'll find an arts space where local artists and performers stage art exhibitions, gigs, film screenings and theatre productions.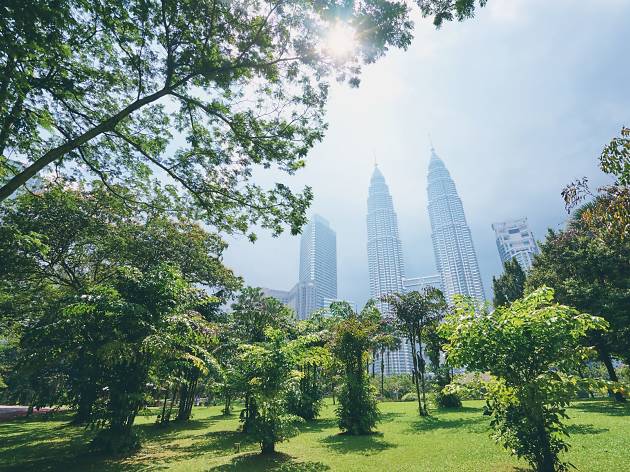 Photo: Shutterstock
Breathe deep at KLCC Park
Head over during the weekends and you'll find plenty of families having a picnic after an exhausting day hitting the shops at the nearby mall. KL's most famous park offers a lush 50-acre respite from the bustling concrete jungle and also houses children's playgrounds, fountains and jogging paths for a scenic escape. Once the sun sets, gather around Lake Symphony for the light, sound and water show that happens every hour from 8pm to 10pm.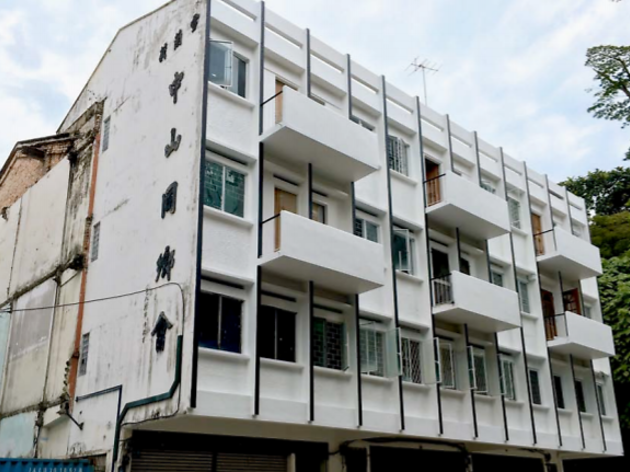 Photo: The Zhongshan Building
Unleash your inner hipster at the Zhongshan Building
Affectionately known as the Pew Pew Pew building by the locals, this pre-1950s structure might look a little delipidated from the outside. But step inside, and you'll discover a creative haven dedicated to independent art, culture and retail. Zhongshan Building is home to art galleries, exhibition spaces, live music bars, record shops and bookstores that champion local artists and writers. There's almost always something going on here –whether it's an exhibition by local artists, a talk on how literature has developed in the country or a gig by underground musicians.
Where to Eat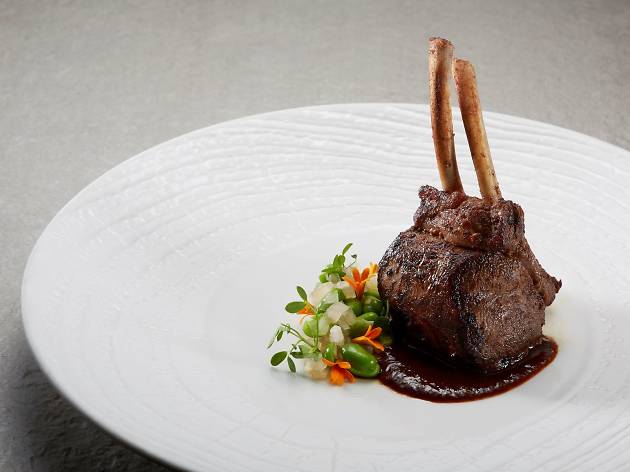 Photo: Nadodi
Redefine Indian food at Nadodi
Nadodi, which translates to "nomad" in Tamil, takes you on a journey through the Indian subcontinents of Tamil Nadu, Kerala and Sri Lanka. Drawing inspiration from the South Indian settlers who arrived in Kuala Lumpur and the rest of the region all those years ago, the kitchen team led by chef Sricharan Venkatesh plates up familiar tastes presented in creative and artful ways.
On its latest menu, you'll find bites such as the Nasi Lemak Burger, a playful riff on the McDonald's creation that took Singapore and Malaysia by storm. Buns are replaced with airy white rice meringues that sandwich a tart and spicy sambal hijau paste – a savoury macaron that dissolves on the tongue. Then, there's the visually stunning Red Kari, a trio of beetroot prepared in various ways: curry, sorbet, pickle and glass – thin sheets of beetroot candy that cover a mound of coconut and peanut espuma.
Just when you think you can't eat anymore – choose between seven courses ($118), nine ($142) or 11 ($162) along comes the rasam, a traditional South Indian soup made with heirloom tomatoes, chillies, pepper, cumin and tamarind. Cup your hands over the clear bowl and drink it all in, it's a warm hug for the soul that prepares you for the main courses that follow. There's also an alcoholic version in the form of Nadodi's signature cocktail. Vodka is infused with herbs, spices and a seven-day fermented tomato puree and is topped off with a warm rasam foam. If you somehow find room for more, definitely order a portion of off-menu biryani. The light and fragrant rice isn't heavy on the palate, and you'll most definitely be reaching out for more even after a very filling meal.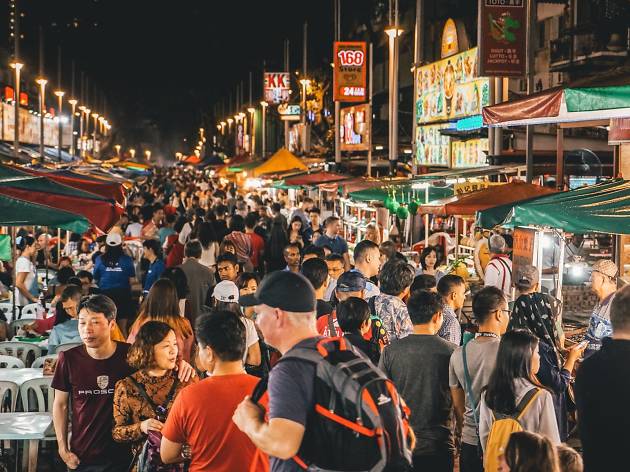 Photo: Shutterstock
Tuck into street eats at Jalan Alor
Walk down Jalan Alor on Bukit Bintang at night and you'll find a choc-a-bloc of street food vendors hawking an array of local and regional dishes. We love the smoky barbecued chicken wings from Wong Ah Wah – which closes at 4am in case you get the late-night hunger pangs – and its seafood zi char dishes are pretty good as well.
Photo: Kong Wai Yeng, Time Out Kuala Lumpur
Have a taste of heritage at Yut Kee
This family-run eatery has been in the biz for 90 years, serving the same dishes generation after generation. On the menu are chicken and pork chops, roti babi (a deep-fried pork sandwich), hailam noodles (stir-fried egg noodles) and kaya toast. Gather round its old-school marble-topped coffee shop tables and dig in.
Where to Drink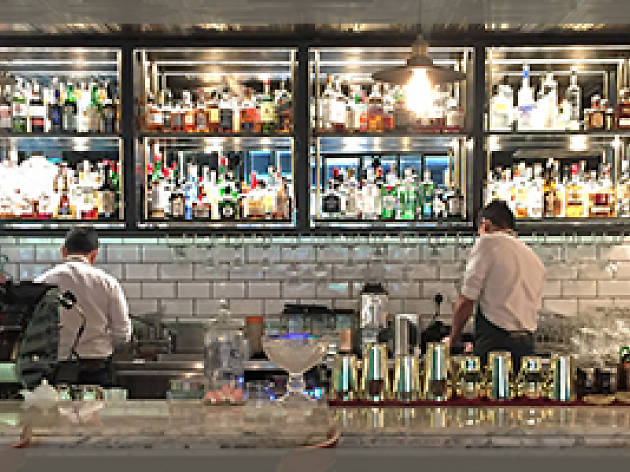 Photo: BLVD House
Live like a Crazy Rich Asian at BLVD House
Remember that scene in Crazy Rich Asians where Nick first asks Rachel to fly to Singapore with him? Well if you thought that was shot at a fancy bar in New York City where the characters were supposed to be, you're wrong. They were actually having a drink at the bar of BLVD House – you can tell you're in the right place from the tiles on the floor and art on the walls.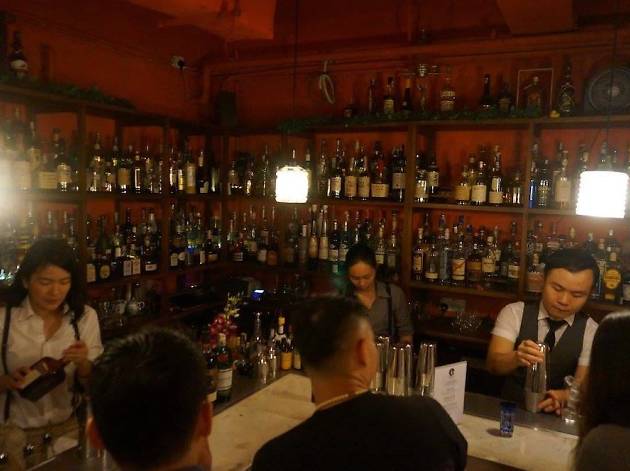 Photo: Omakase + Appreciate Facebook
Throw back cocktails at Omakase + Appreciate
The door might read "No Admittance" in five different languages but you're not going to let a sign tell you what to do, are you? This small speakeasy is run by two of Malaysia's top bartenders so you know you're in safe hands. In case you can't tell by its name, drinks are bespoke, so just let them know what you're in the mood for and they'll shake it up.
Where to Stay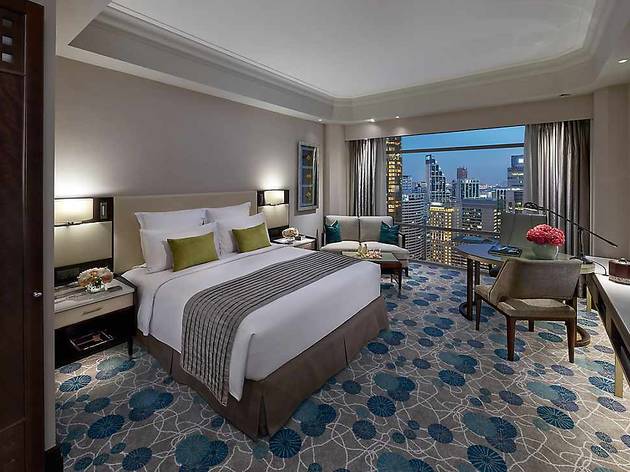 Photo: Mandarin Oriental Kuala Lumpur
Stay in the city centre at Mandarin Oriental
Sure, Kula Lumpur's Mandarin Oriental might have seen better days, but the grand hotel is still one of the best (and most convenient) places to stay in the city. Plus, MO's level of service and the quality of the rooms make it a comfortable option to rest your head at for the night.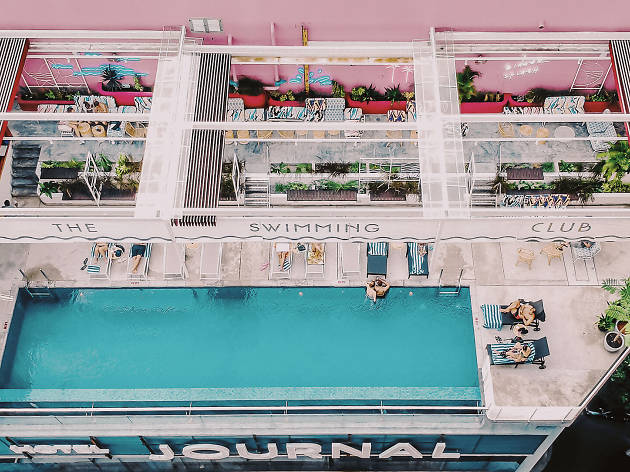 Photo: The KL Journal Hotel
Do it for the 'gram at The Kuala Journal Hotel
Here's a hotel that's Malaysian and proud with art installations referencing local culture littered throughout the hotel. Each room is decked out with a blown-up photograph of the city by local street photographer Che'Ahmad Azha and you'll also find Malaysian road signages on every corner. The lively hotel is also painted in bright and cheery colours so you'll always have an Insta-worthy backdrop in the background – especially the rooftop infinity pool set against the city skyline.