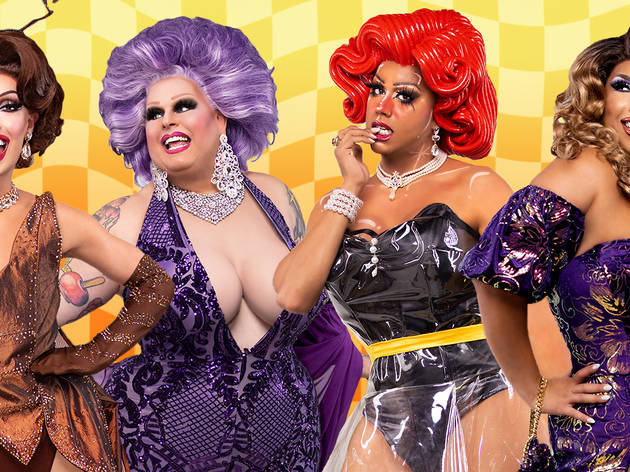 Meet the Sydney stars of 'RuPaul's Drag Race Down Under'
Get to know the local queens who will sissy that walk onto the screen in the Aussie version of the reality tv juggernaut
Start your engines, cobber! After years of rumours and speculation, RuPaul's Drag Race – the unstoppable and multi Emmy-winning reality TV show that has taken the world by storm – is finally coming Down Under. A gaggle of Sydney's finest queens are joining the cast along with performers from around Australia and New Zealand.
We're getting revved up for RuPaul's Drag Race Down Under by catching up with the local stars as they give us the goss and spill the tea on where you should be seeing drag around Sydney and who you should have on your radar.
RuPaul's Drag Race Down Under is streaming on Stan from Saturday, May 1, 2021.
But wait, there's more
Interstate sisters Art Simone and Karen from Finance are also joining the race, find out more about them.
Learn from the pros
There's more to being good at drag than wearing a big wig and big wigging yourself. The most successful drag queens, drag kings and otherwise fabulously androgynous drag entertainers are also experts in the art of 'throwing shade'. When the library opens for some of Sydney's drag elite, you're going to need some ice for that burn.