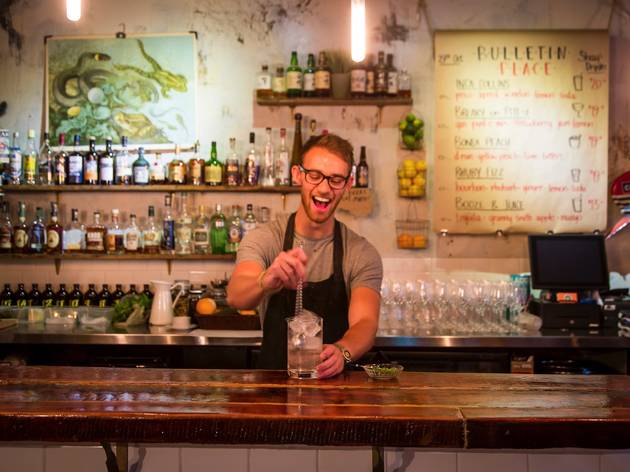 1/10
Photograh: Anna Kucera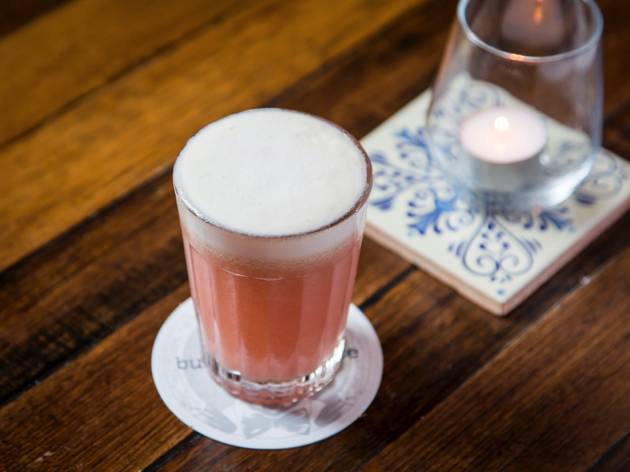 2/10
Photograh: Anna Kucera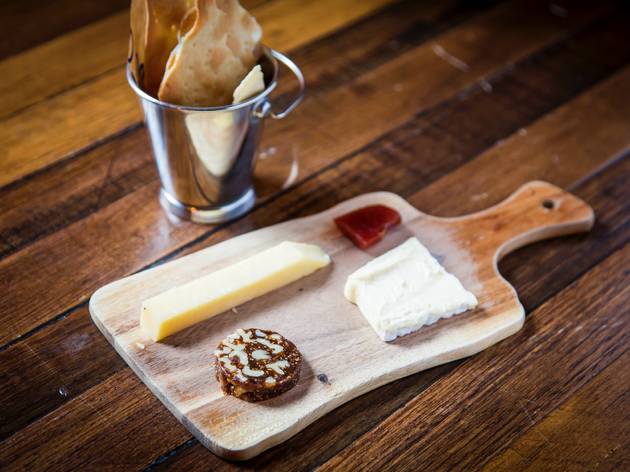 3/10
Photograh: Anna Kucera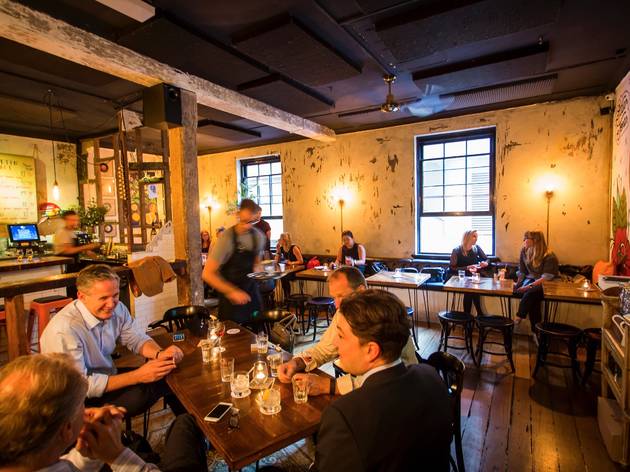 4/10
Photograh: Anna Kucera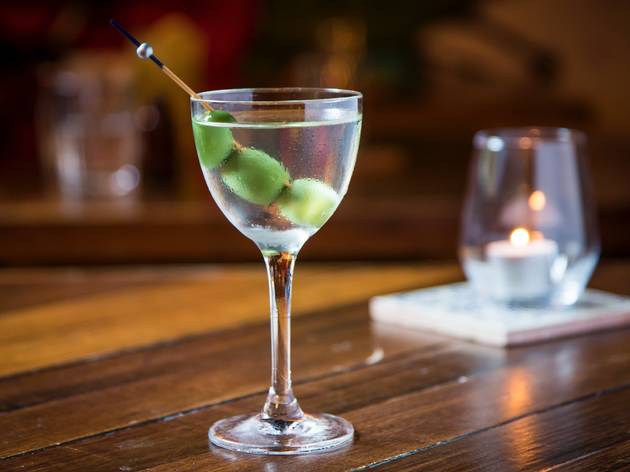 5/10
Photograh: Anna Kucera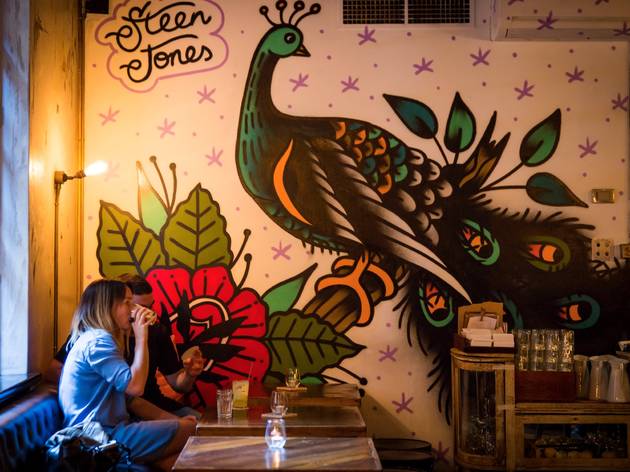 6/10
Photograh: Anna Kucera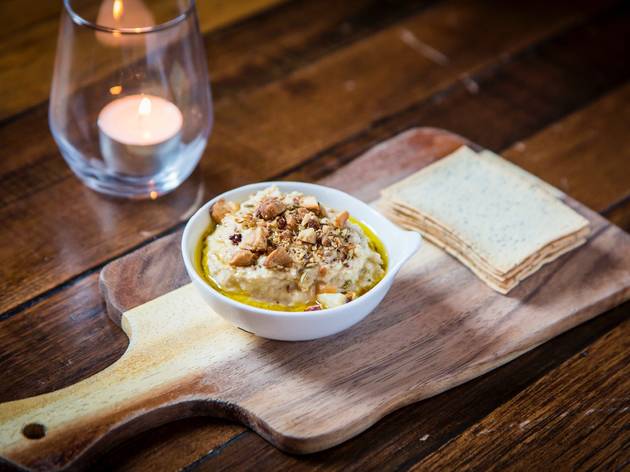 7/10
Photograh: Anna Kucera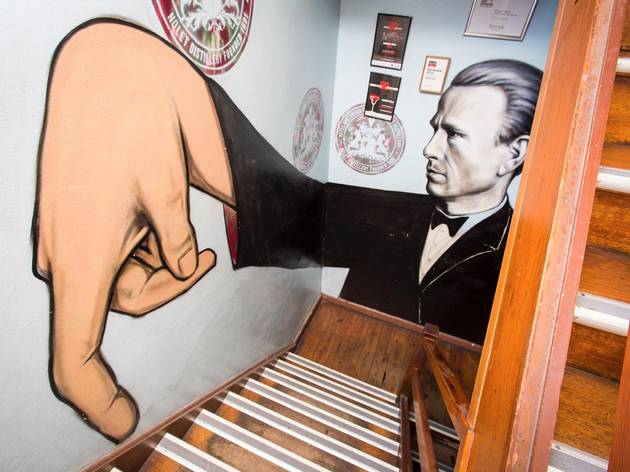 8/10
Photograh: Anna Kucera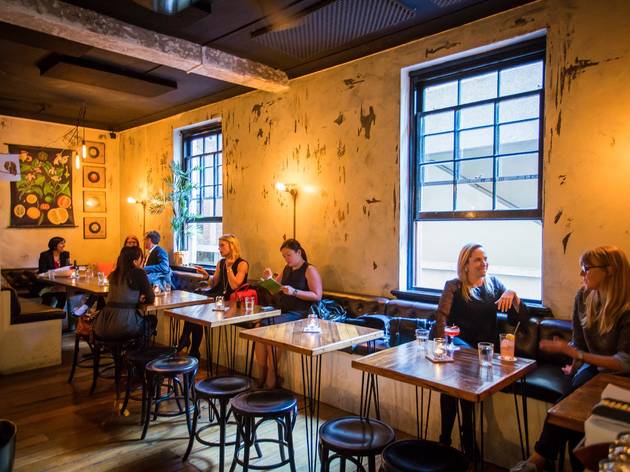 9/10
Photograh: Anna Kucera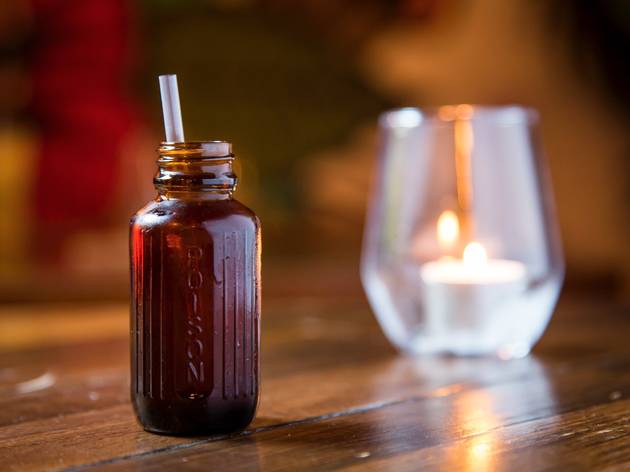 10/10
Photograh: Anna Kucera
Just fling your credit card over the bar and yell 'have at it'. The cocktails are that good
Three years ago Bulletin Place gave the Sydney bar scene a haymaker it never saw coming. The little DIY attic above a café down near Circular Quay was not where anyone expected to find the city's best fruit-driven, seasonal cocktail menu. We weren't used to having a new set of drinks to discover each time we remounted those creaky timber stairs, and we sure as heck weren't prepared for a raspberry cocktail that would melt our heart instead of making our skin crawl.
The Raspberry Calling is almost like a blushing Martini. Gin, dry sherry, lemon juice and bitters gets tinted with fresh berries in ratios that preserve the oakiness of the sherry and the botanical flavours in the gin. The result is distractingly elegant. A more boisterous bevvie is the Rhuby Tuesday that takes the rich, almost creamy flavours of rhubarb and Cognac and slaps them awake with lemon and triple sec. Chuck one of those crazy-sour dehydrated citrus slices that taste like Warheads on top and you've got trans-seasonal fling on your hands.
But the world keeps on turning and so as soon as you lock down a favourite the seasons will change and the produce with it. But they've never let us down yet. The fine details are in the service and the drinks, not the interiors, which still feature the peacock mural, a few botanical prints and the two trademark rolls of brown butchers paper mounted to the walls. One is for scrawling down the day's drink list, the other is now used to showcase whiskies like the Ardbeg Corryvreckan, a cask-strength dram that boasts the kind of tasting notes that would make the saltiest sea-dog blanch. Gun powder smoke, kippers, Betadine and soot! Reformed smokers, get onboard.
Forget what you think you know about what you like. These guys will turn it all on its head and make booze and fruit the best of friends. No surprises then this place is enduringly popular. If you're going to drop cash on cocktails, Bulletin Place is where you do it.
Venue name:
Bulletin Place
Contact:
Address:
Lvl 1, 10-14 Bulletin Pl
Sydney
Sydney
2000

Opening hours:
Mon-Wed 4pm-midnight; Thu-Sat 4pm-1am
Price:
$10-$20