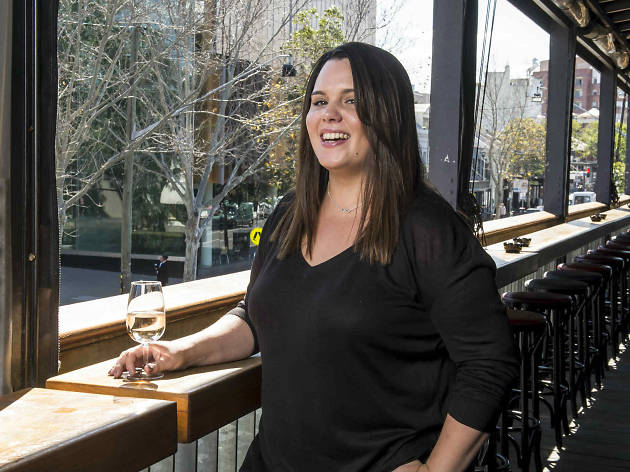 Local guide to Surry Hills with Jess Cadigan, the Clock Hotel
The Clock Hotel offers its dedicated patronage everything from people-watching to whisky tasting
The wrap-around balcony on the upper level of the Clock Hotel gives those lucky enough to claim a stool a revered position on Surry Hills' Crown Street. The sundrenched facade is a popular hangout for pub regulars at this long standing watering hole, and it puts you in prime position to watch the neighbourhood come to life as afternoon beers turn into evening cocktails. Below, you'll find a saloon, a back cocktail bar and a dog-friendly courtyard, and perhaps you'll bump into Jess Cadigan, who's one of the Clock's dedicated managers.
Jess, how long have you worked here?
I've been a manager here for just over a year this time round. I started with Solotel six years ago and the Clock was the first venue I worked at. I was there for about a year and I'm happy to be back.
What do you love most about your job?
I love people, and I like making people happy. No two days are the same, and (most of the time) our guests are so happy and appreciative. I love that sometimes I can do one tiny thing differently, serve to serve, and it can make so much difference to one guest. I'm
also all about finishing a day shift and having a really cold drink on the sunny balcony!
Have you met any memorable characters?
Honestly, my locals are the most memorable, they're all so different but they just fit together. Two of my favourites, Dennis and Phil, have just moved to Cambodia, but they got married just before they left and had post-wedding drinks at the Clock. Then there's Ange who has six tiny fluffy dogs. She sits out the front with them all on the bench next to her and everyone in Surry Hills knows her because they want to pat these six dogs.
What does the Clock add to the community?
The Clock has something for everyone: TV's for sport fans, the big sunny balcony, the dog-friendly courtyard, the pool room, the cocktail bar, great food and a decent variety of beer, wine and cocktails. Surry Hills is so diverse and I think the Clock represents that well. We try to support the local community as much as possible through things like sponsoring the local footy team, and working quite closely with Surry Hills' creative precinct to support events like the Surry Hills Festival.
Jess Cadigan's Surry Hills highlights
Best selling Time Out Offers