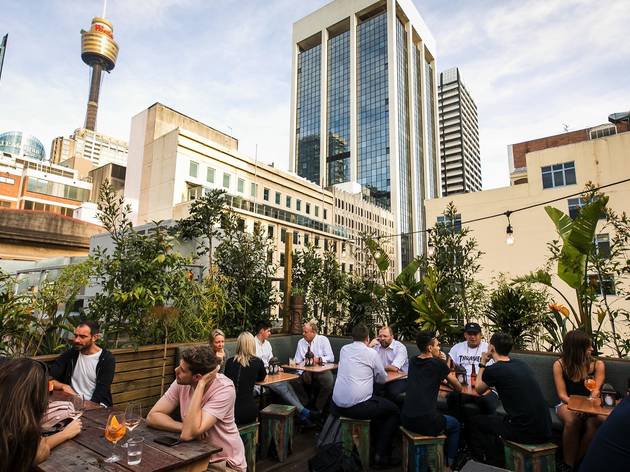 1/19
Photograph: Anna Kucera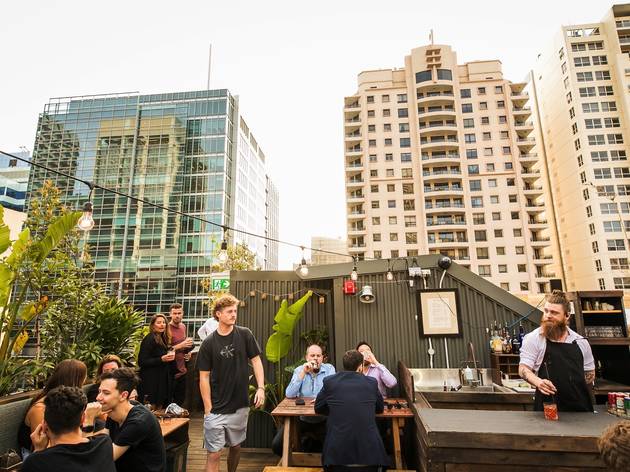 2/19
Photograph: Anna Kucera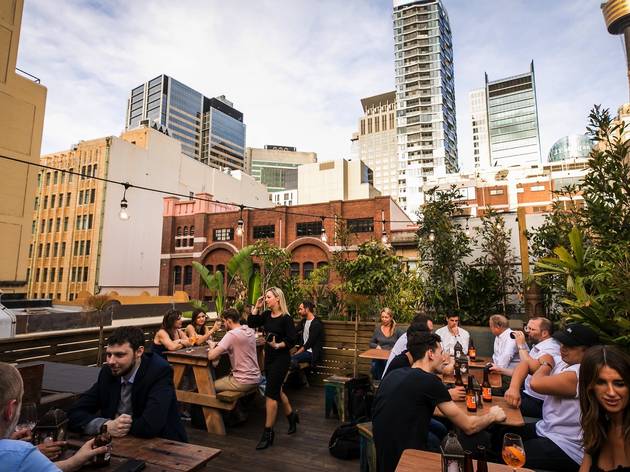 3/19
Photograph: Anna Kucera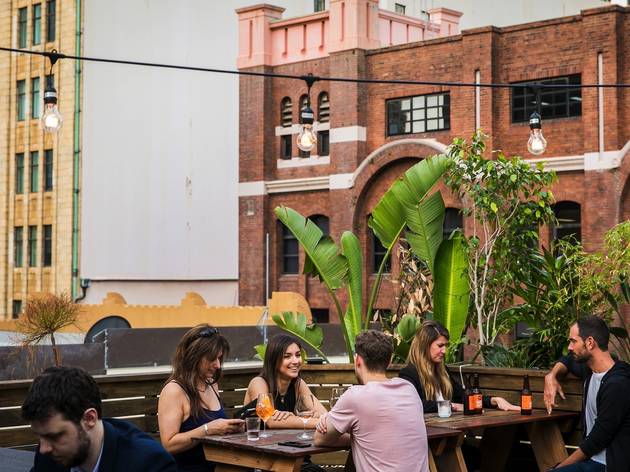 4/19
Photograph: Anna Kucera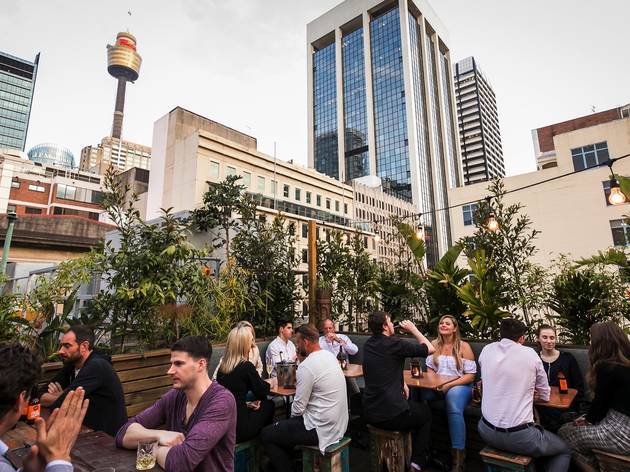 5/19
Photograph: Anna Kucera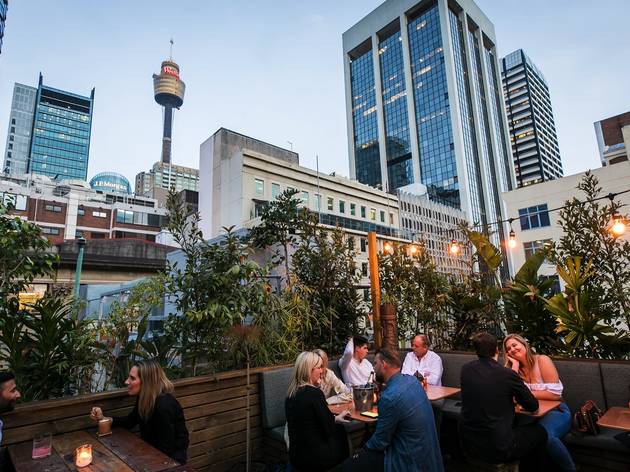 6/19
Photograph: Anna Kucera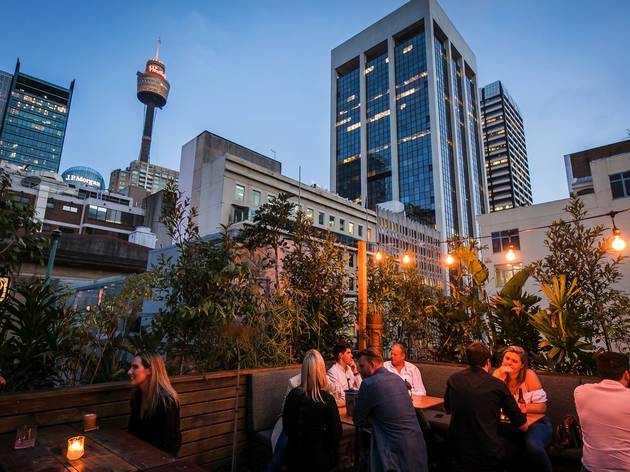 7/19
Photograph: Anna Kucera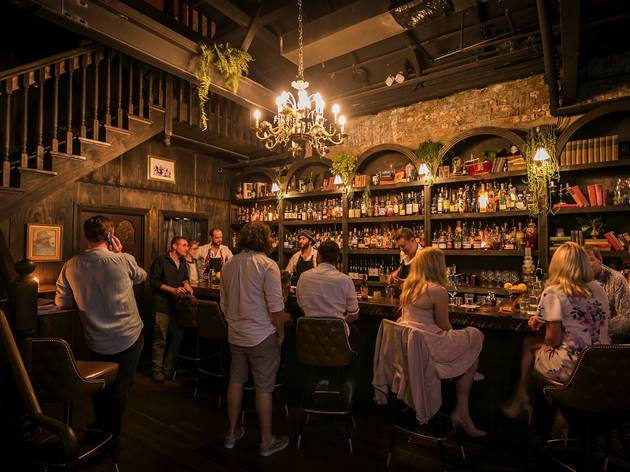 8/19
Photograph: Anna Kucera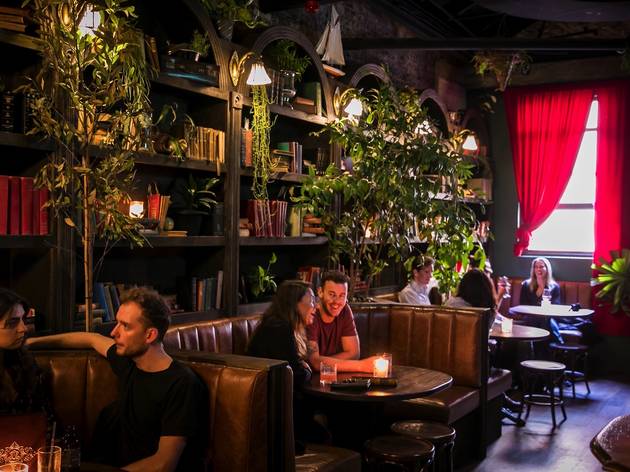 9/19
Photograph: Anna Kucera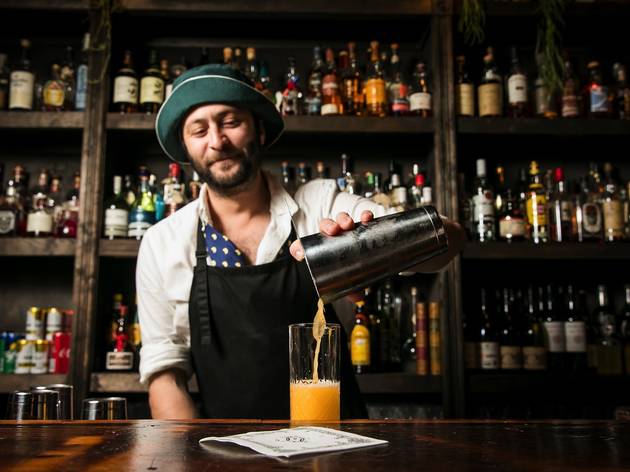 10/19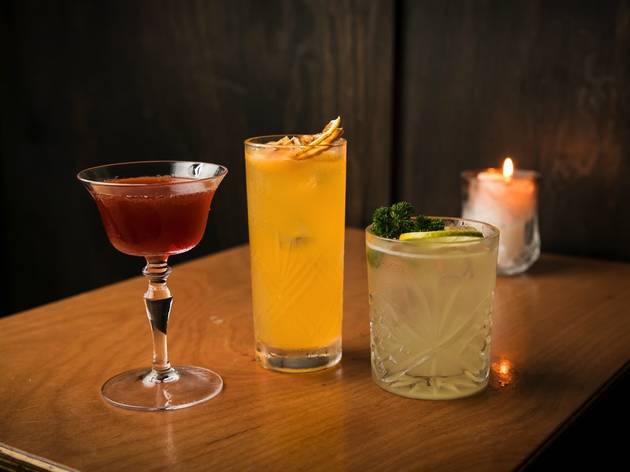 11/19
Photograph: Anna Kucera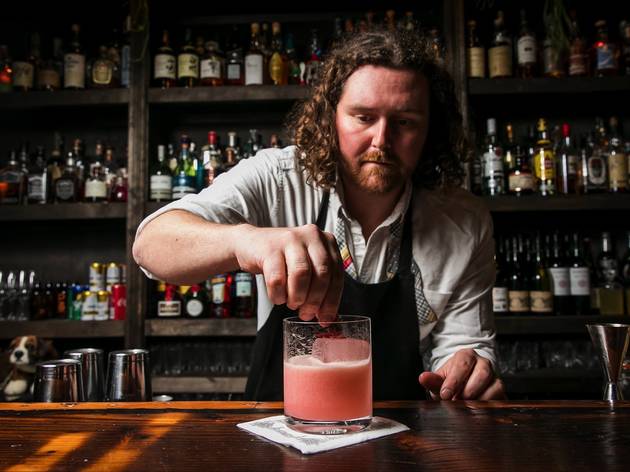 12/19
Photograph: Anna Kucera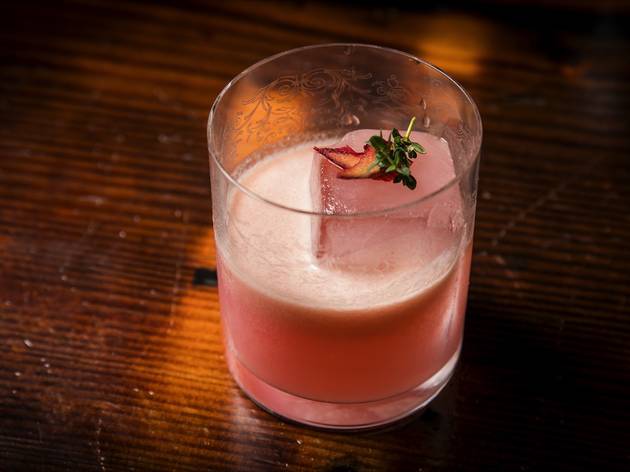 13/19
Photograph: Anna Kucera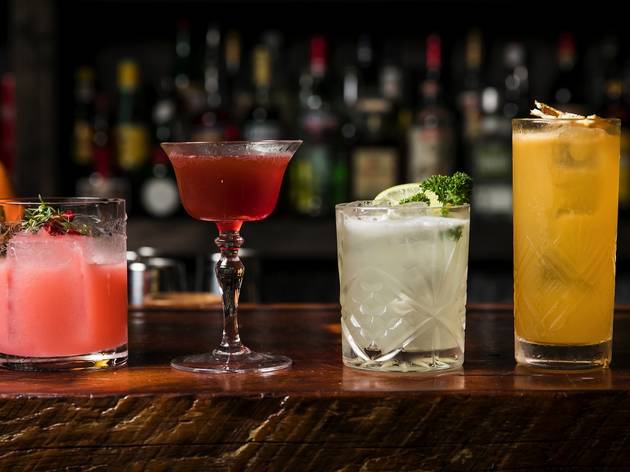 14/19
Photograph: Anna Kucera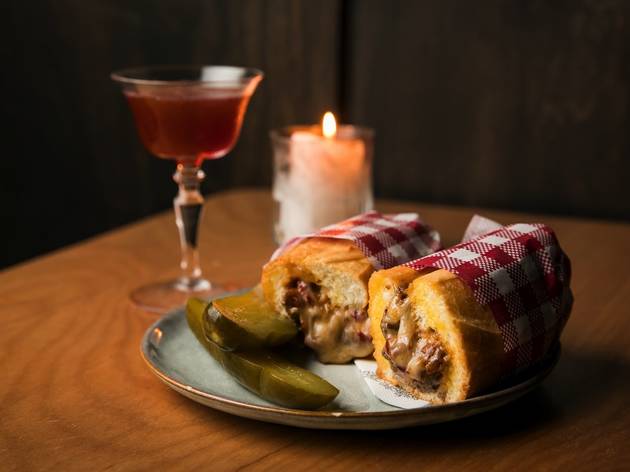 15/19
Photograph: Anna Kucera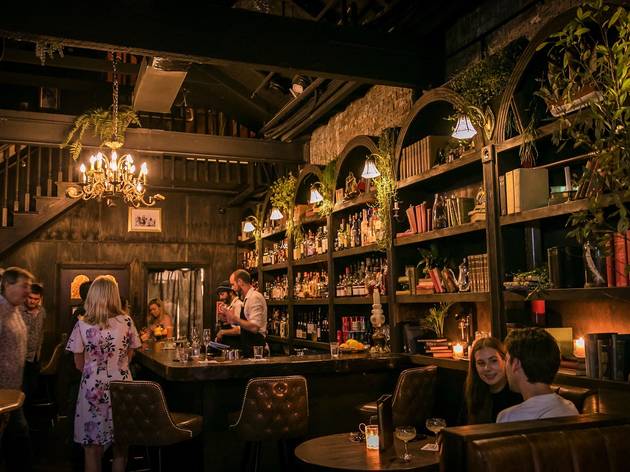 16/19
Photograph: Anna Kucera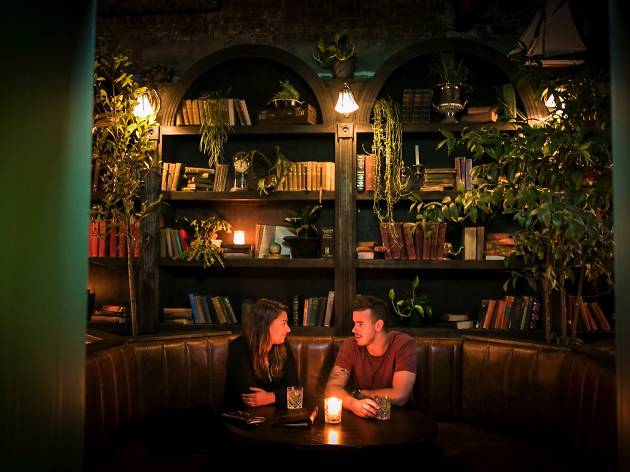 17/19
Photograph: Anna Kucera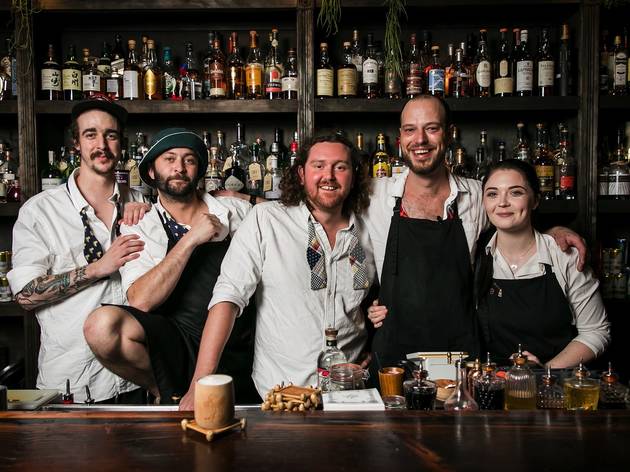 18/19
Photograph: Anna Kucera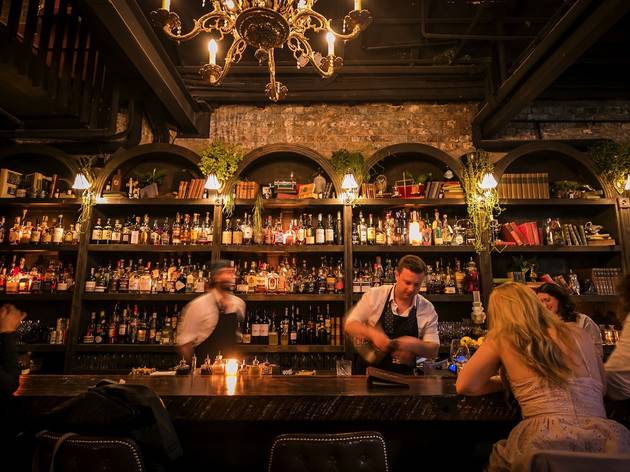 19/19
Photograph: Anna Kucera
Time Out says
Friendly warning! We're working hard to be accurate. But these are unusual times, so please check that venues remain open.
This old mate is our new favourite thanks to the complete package: drinks, service, style and a rooftop
One hundred and two steps. Rooftop bars are not for the faint of quad. But all that thigh-burning just primes you for the reveal: swing open the door at the top and there you are, in a lushly planted oasis in the Sydney skyline. A smiling bartender hands you a VB throwdown while you flip through the menu. A bowtie is slung around their neck unknotted, Rat Pack-style. It might only be a quarter past six down on street level, but up here, it's always time to take it easy.
Flip through the list: there's smarts enough behind the smiles to handle whatever classics you might fancy. And where bars on rooftops in other parts of the world might call to mind sun-bleached bottles of Bombora and lychee liqueur, the back bar at Old Mate's is quite a different matter – the arrangement of malts, Caribbean rums and fine tequilas is nearly as luxuriant as what's in the planter boxes. Don't let the VB palate-cleanser fool you: while this is a place where a person can drink a beer in peace (or indeed a glass of wine), Old Mate is all about the cocktails.
Dre Walters (an alumnus of Kittyhawk and Lobo Plantation) and Daniel "Noble" Noble (a friendly face to anyone who has clocked flying hours at Ramblin' Rascal) have put together a list that marches to the beat of its own drummer, throwing curveballs of toasted poppyseed (the Predecessor), pistachio (the Pistacia) and dehydrated basil (the Retox). They roast peaches to enliven the gin Sour they call Corky's Lady Killer #2, and do a Strawberry Bloody Maria (tasting note: "tastes exactly as it sounds").
The Melody, a long tall glass of sake, gin, watermelon, fino sherry and lemon is the answer to the question "what would happen if we just poured everything that's super-refreshing over ice?" The Fog Tai, meanwhile, joins the hitherto discrete worlds of the Mai Tai and the Fog Cutter in a potent tumbler of rum, Cognac, Laphroaig and whoa-nelly.
Is that a little chill in the air? Some weather? Maybe the rooftop is at capacity (the open-air bar is many things, but large is not one of them). Time to nip downstairs. Here Old Mate seems to have indulged his love of dark timber, potted palms and knickknacks. The booths are comfortable, and the toilets are proper (note the botanical body wash on the basin, the framed print from Hogarth's engravings of The Rake's Progress by the mirror).
Over the bar hangs the menu: short and sweet, it lists a smart edit of meats and cheeses (jamon Iberico, finely sliced hot cantimpalo chorizo, oozy Delice de Bourgogne), and a handful of Philly cheese-steaks – try the classic, a squishy roll stuffed with thin slices of beef, onions and a whole lot of melted cheese.
Old Mate's Place: it might just be your 102-step stairway to heaven, Sydney. And hey – you can always take the lift.
Time Out Awards
2019Bar of the Year
2019Best New Bar
Details