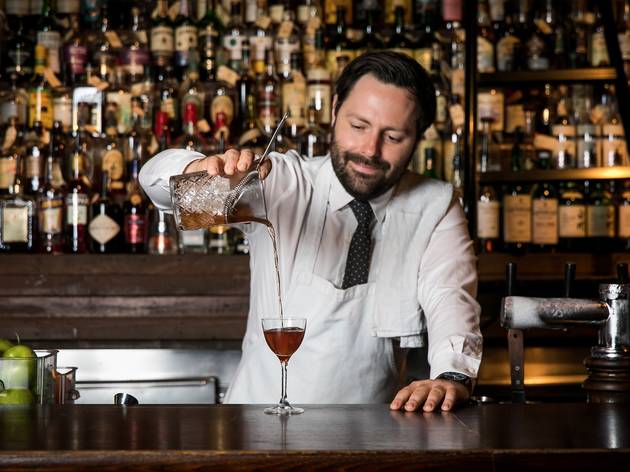 The best cocktail bars in Sydney
The master mixers making sure every drink is delicious
No one is pretending that cocktails are a cost-effective way to relax or party in Sydney. In a city where $20 a drink isn't an uncommon price tag, you really want to know that what's in your glass has been shaken and stirred by the best in the business. These are the places that you can always trust to give you a truly outstanding drink in exchange for your hard-earned.
RECOMMENDED: The 50 best bars in Sydney
Hungry? Try one of Sydney's best cheap eats. Or head up to one of Sydney's best rooftop bars.
Now for dancing
Sydney loves to party: we'll party on the roof, in the basement, by the pool, and at suburban bowling clubs. We've collected our city's best clubs and nightlife hotspots so you can make the most of Sydney's untz, untz, untz scene on your next big night out.