Newtown pub crawl
Duck on and off King St to discover Newtown's vast collection of places to sink some beers and shoot the breeze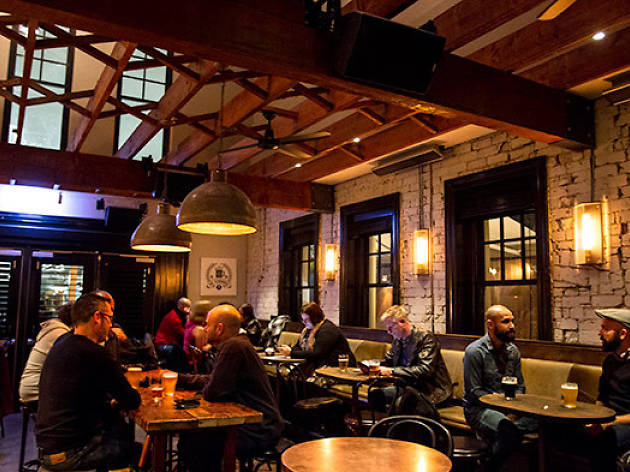 Do you like to kick back on a balcony and watch the worl go buy with a glass of riesling in hand? Or are you more of a beer garden and chill kind of booze hound? Whatever your personal preference is, there's a pub in Newtown that'll tick all the boxes, and finding it will be half the fun.
Looking for more ace Sydney pubs?
Charge your glasses, friends, and join us in a toast to Sydney's pubs. To the fusty watering holes that champion the old ways: they've still got a pie warmer behind the counter, the footy is on the TV and their Reschs is cold and clean. And to the young guns swinging open the saloon doors to local breweries fermenting up a flavour storm in all corners of the city. This guide is where we get to sing the praises of the best in the business.