Score a nip of the world's most awarded whiskies at these dynamite Sydney bars
We're talking Pappy Van Winkle and highlights from Buffalo Trace Distillery's coveted Antique Collection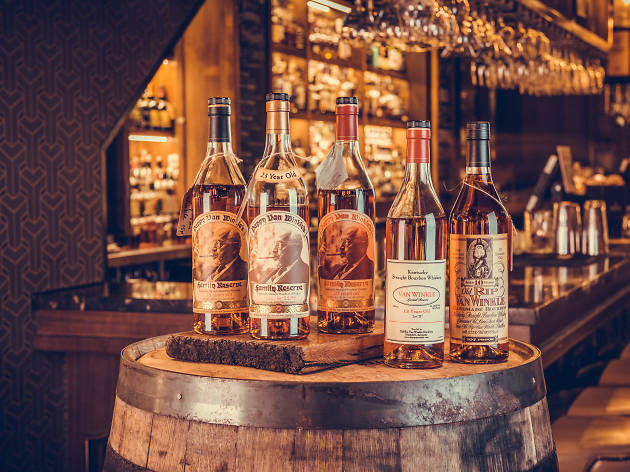 Sydney's in no short supply of killer hangouts spruiking top-flight whiskies from all over the world, but a select few take it the extra mile. We're talking places that offer the best of the best, the hard-to-get-your-hands-on stuff that makes collectors weak in the knees – like a nip of 23-year-old Pappy Van Winkle Kentucky Straight Bourbon from Buffalo Trace, the world's most awarded distillery. It's a bottle that'll set you back $3,500 at the shop, and only 30 of them make it Down Under each year. Pull up a stool at one of these excellent bars, order a pour and raise your glass to being among the select few lucky enough to taste it.
Where to get your hands on Pappy Van Winkle and other top drops in Sydney
Learn more about Buffalo Trace Distillery
Not only has Buffalo Trace Distillery been producing bourbon whiskey for more than 200 years, but it's been taking home awards for more than 150 of them and now stands tall as the most decorated distillery on the planet. The family-owned operation's portfolio includes some of the most storied brands in the business, like Pappy Van Winkle, George T Stagg, EH Taylor, WL Weller and Elmter T Lee among them. Some of these bottles will set you back as much as $3,500, but even the more accessible labels in the repertoire stand out.
in association with