The best offbeat bars in Sydney
Our pick of Sydney's left-of-centre bar experiences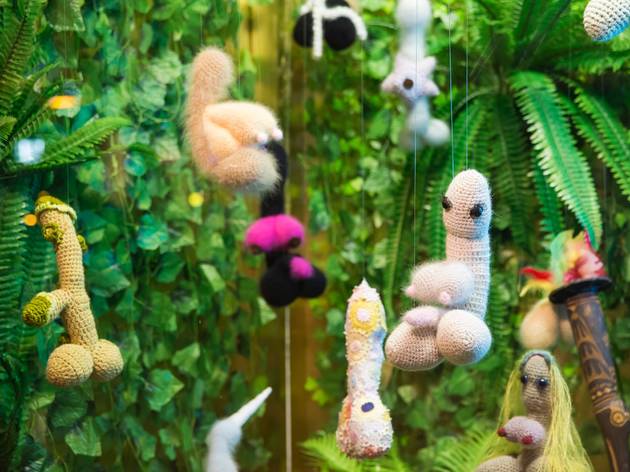 Strip a bar right back to basics and you've got a collection of alcoholic beverages, four walls, a roof (probably), a bartender and a bathroom - seats can be optional. But it's the little details that set bars apart, like revolving floors, weirdly specific booze lists and out there themes. These are favourite Sydney bars that are doing things their own way.
Book ahead for an aperitif before dinner, or drop in later at night to start your big evening with a powerful kick of the green fairy.
Read more
A densely populated creative space on Regent Street celebrates art and beer in no particular order.
Read more
You hear a lot about the golden age of cinema. The glamour, the style, the class, the jazz - and this bar room has it all.
Read more
O Bar is a place of a thousand different angles. The outer ring of the 47th floor of Australia Square revolves very slowly, so that over the course of a round of drinks your view constantly changes by degrees, making sure you see Sydney from all sides.
Read more
You'll find secret hot dogs and a sweet dose of old-school soda fountain charm at this Surry Hills bar.
Read more
The Darlinghurst gig venue has transformed from a ticketed live music spot to a bowling alley and live music hybrid.
Read more