Welcome to the fifth guest blog post of Time Out Sydney's 52 Weeks of #SydCulture 2017 challenge! Every Wednesday of February, Heaps Gay founder, 'Queen of the Party' and Mardi Gras board member Kat Dopper is telling us what she loved the week before. Think of it as your recommendations for this week, from someone who sees a helluva lot of arts and culture. Over to Kat.
You might think of it as a cinema and bar, but Golden Age is also a hidden gem in Sydney's deflated live music scene. For the last couple of months they've been putting on a killer bunch of live (and free!) music showcases in the Golden Age Bar, featuring artists such as Marcus Whale, Holy Balm, MEZKO and Melbourne's Pikelet. Spanning jazz, off kilter pop and DIY, the line-up is more on the experimental/classical side of the music spectrum – which suits the space perfectly.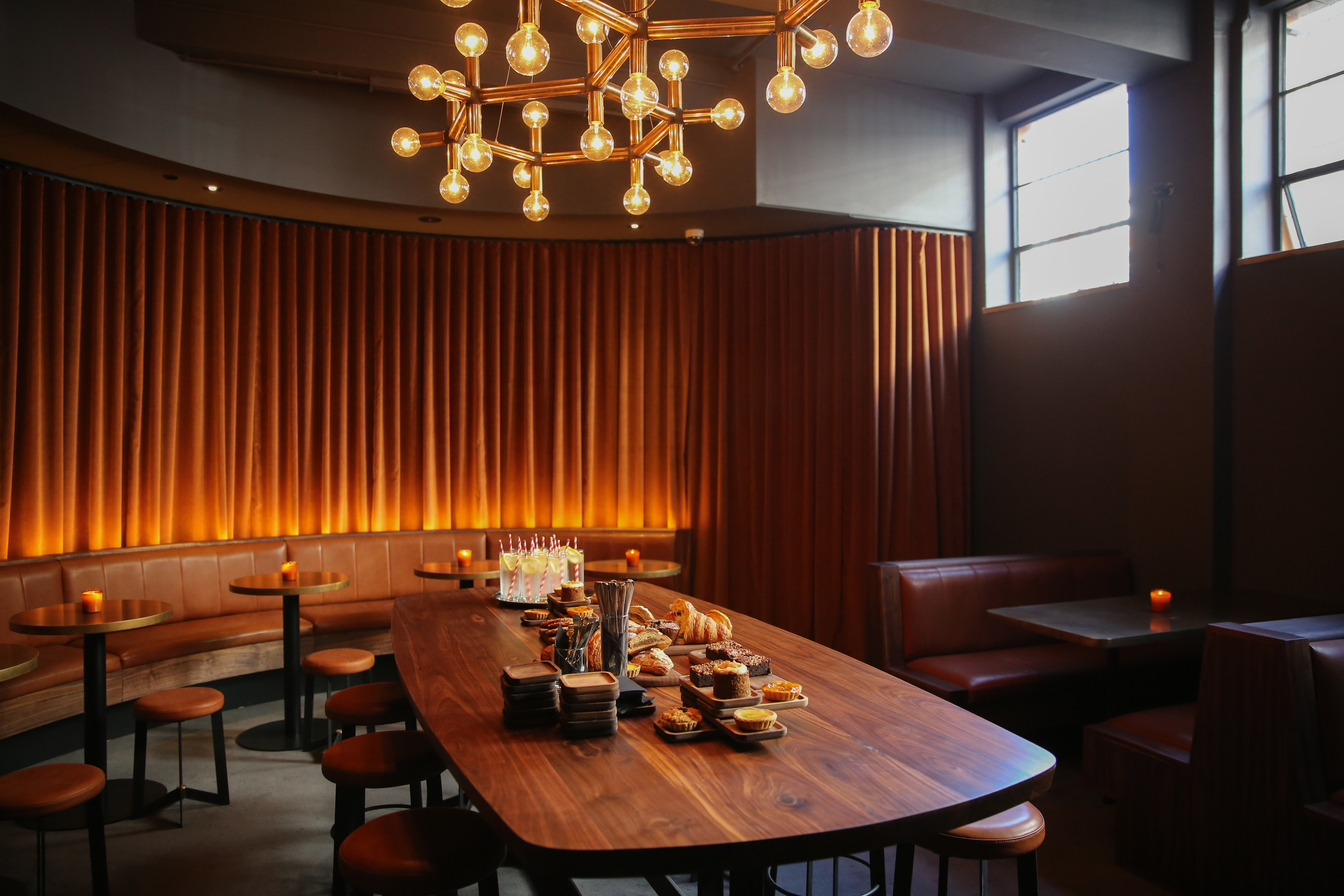 Tucked away and hidden beneath the old Paramount Pictures offices, the cosy Art Deco bar is viewable on approach through street-level windows. Romantically lit, it glows with an intimateness that is perfect for a date. My partner and I decided to check out Sydney improvisational band Tangents on Saturday, and grab a wine or two. (I particularly like that these guys serve natural wine.)
We smashed through a cheese board till the golden curtains slowly slid back to reveal Tangents, ready to perform. Enchanting jazz filled the room. Appearing completely effortless, their music carefully wove acoustic and electronic into a soaring and delicate sound. My partner and I became fully absorbed in the atmosphere. Stuttering drums propel the whole thing forward while weird and wonderful sounds from the cello and keys bristle through the composition. As the performance went on band members switched out (a product of the smaller stage), creating new combinations of instruments and levels of intrigue.
What a treat! Looking at the Golden Age Cinema and Bar's past and present performers I feel a lot of hope that this beautiful city could become known again as a live music hub.
The Live on the Golden Stage series of live music events at Golden Age Bar take place semi-regularly on Thursday and Saturday nights – and entry is free.
Next up – on Thu Feb 16, 9pm: BUOY
Read more about our 52 Weeks of #SydCulture challenge, and let us know what you're seeing/loving on Instagram via the hashtag #SydCulture.