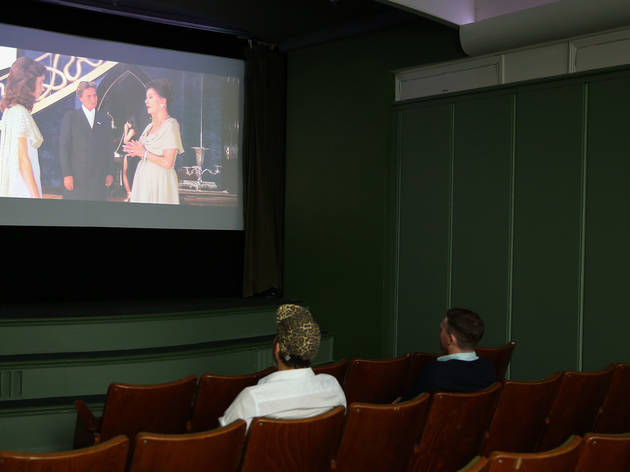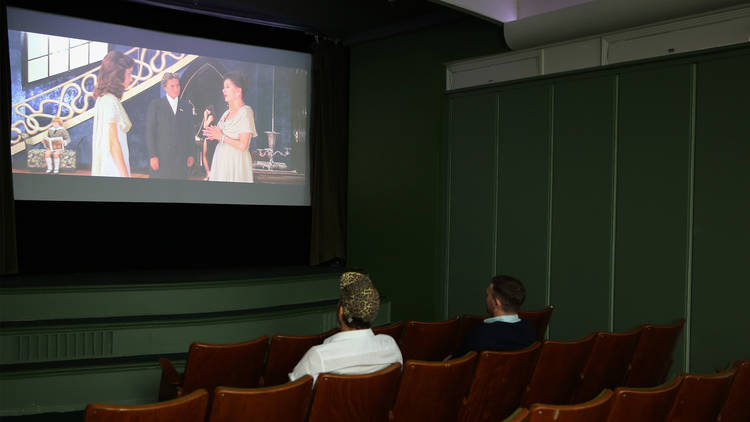 1/5
Photograph: Anna Kucera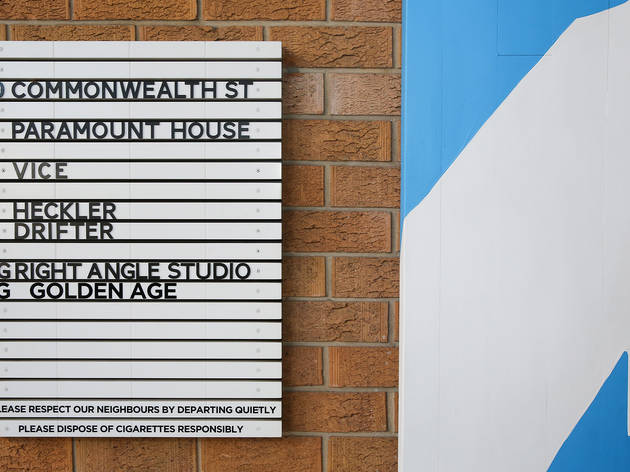 2/5
Photograph: Anna Kucera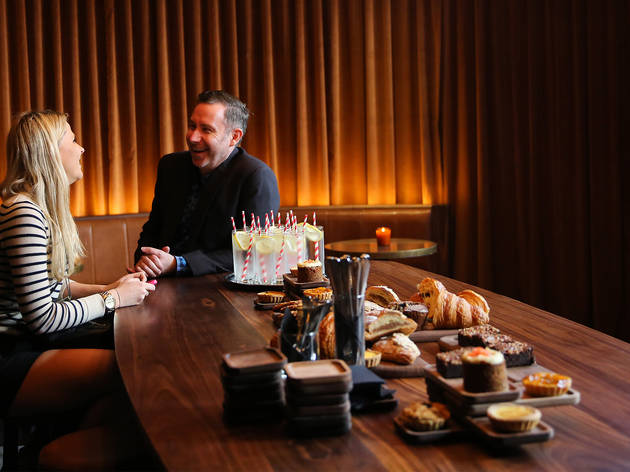 3/5
Photograph: Anna Kucera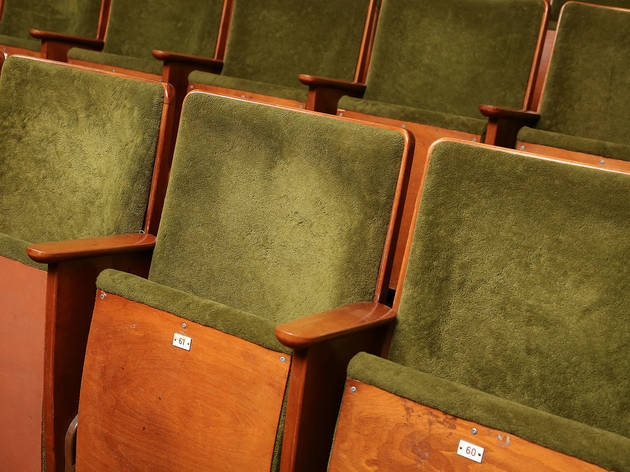 4/5
Photograph: Anna Kucera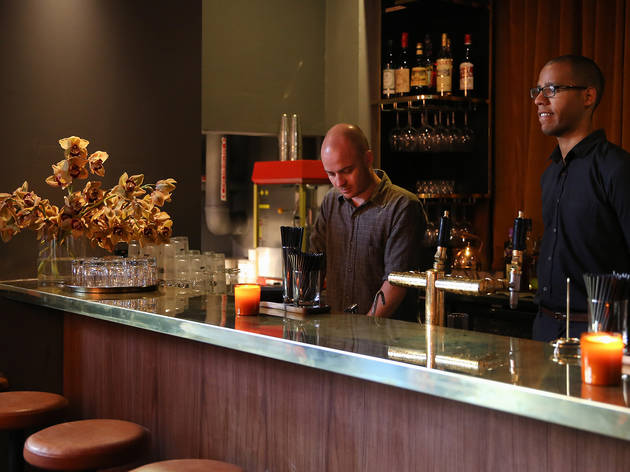 5/5
Photograph: Anna Kucera
A gorgeous underground lair in Surry Hills harks back to the age of refined moviegoing
It was one of the most exciting new movie theatre openings in Sydney since, well, the golden age of cinema itself. Since 2013, the Golden Age Cinema and Bar has been the much-loved swank basement occupant inside the stunning Art Deco Paramount building on Commonwealth Street, Surry Hills.
The building was constructed in 1940 as the offices of Paramount Pictures, with a basement theatrette for the previewing of movies to cinema owners. The space was utilised during World War II for the screening of news reels and informational films for the military. In its time, the building has been visited by such Hollywood stars as Bob Hope and Charlton Heston.
The creators of Melbourne's Rooftop Cinema – Barry, Bob and Chris Barton – tried for many years to launch a similar rooftop project on top of the Paramount building. Frustrated by local residents' objections, they opted instead to convert the old screening room into a 60-seat cinema with an adjoining bar. Cinema seats from the 1940s were located in Switzerland and were installed in the space. Two vintage projectors remain on the premises, although the new cinema utilises a digital projector. As the boutique Golden Age Cinema, it screens both classic films and new releases as programmed by Kate Jinx, host of FBi's Picture Show.
Alongside fine wines, high-quality cinema snacks are offered in the adjoining bar – expect the best sundaes ever – and chefs will pair menus with films. The building also houses Paramount Coffee Project, from the owners of Reuben Hills, and Tokyo Bike has also made its new home in the building.
Venue name:
Golden Age Cinema
Contact:
Address:
Paramount House
80 Commonwealth St
Surry Hills
Sydney
2010

Review by Geoff Andrew Novelist-turned-writer-director Lee Chang-dong may not be the most prolific filmmaker around – he released his last movie, Poetry, back in 2010 – but when he does get to work, the results are usually highly impressive. Bu...

Read more