Felicitations, Sydney! You don't have to wait until spring for Sculpture by the Sea – and you don't have to head to the beach: the annual art park is popping up in the inner city from tomorrow, with the second iteration of Sculpture at Barangaroo.
Fourteen artworks by nine artists have been selected for the outdoor exhibition, including five new commissions, by artists Tereasa Trevor, Elyssa Sykes-Smith, Nicole Monks, Adam King, and Cave Urban.
The remaining nine works include previous Sculpture by the Sea entries and a mini focus on sculptor Michael Le Grand (former head of sculpture at the Australian National University School of Art), curated by sculpture expert (and former director of Geelong Gallery) Geoffrey Edwards.
The festival opens on Saturday August 5 with a grounding ceremony led by local artist Nicole Monks, whose work 'Terra Omnia' is an ephemeral sculpture that features the words 'terra omnia' in letters made from sand, eucalyptus mulch and wildflowers.
"If terra nullius means 'nobody's land', then we're going to rewrite that with what the true history is: terra omnia, which means the land of everything, all and plenty," says the artist, who has Yamatji Wajarri, Dutch and English heritage. "We're the longest living culture on Earth. This must be the land of everything."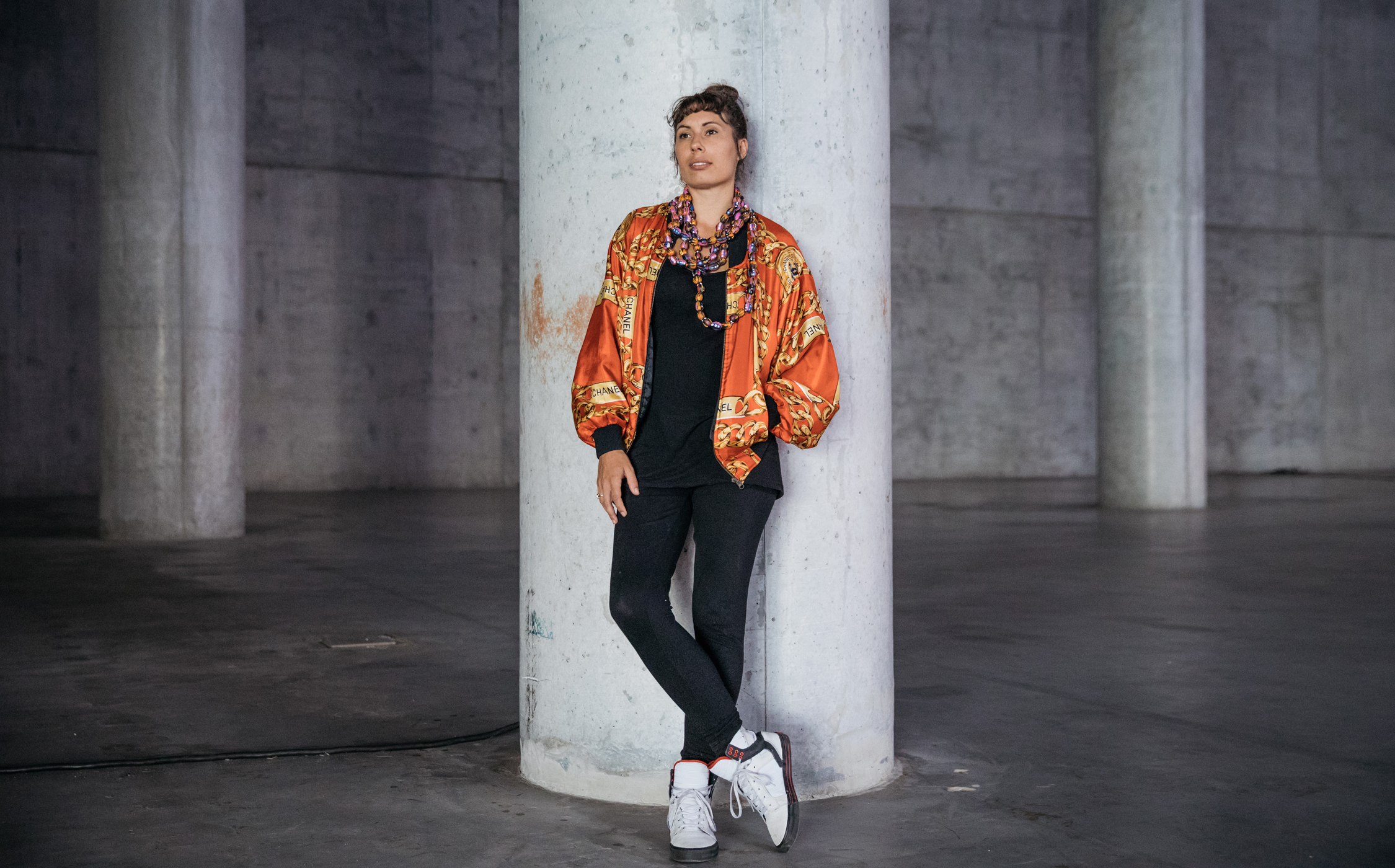 At the end of Sculpture at Barangaroo, the materials in Monks' work will be reincorporated into the Barangaroo Reserve parkland. "It's entirely sustainable; everything will get re-used," she says.
The 'grounding ceremony' is one devised by Monks "to pay our respects to land, elders, plants and animals". It will incorporate traditional elements – a smoking ceremony, yidaka (or didgeridoo), dance – as well as contemporary aspects involving native flowers and vibrational sound.
At the centre of the ceremony is a sand circle, or 'nyaja gurdiri', around which Monks and around 20 First Nations collaborators (friends and family) will sing, dance and gradually 'draw' a large mandala-like image. At the end, the audience will be invited to choose from one of ten piles of native flowers, each representing different qualities (such as 'pride' and 'resilience') and lay them on the sand circle.
"We're kind of taking people on a journey," says Monks. "Once we've grounded the space, created it, danced on it – done all the things we need to do – then we'll invite people to come and take flowers and engage with the space, and play."
"Our constitution is going to take ages to catch up to the truth, but this is a way we can stand together; celebrate and engage with the beautiful culture that we have here."
Check out 'Terra Omnia' and the grounding ceremony from 11am on Saturday August 5.
Sculpture at Barangaroo runs until August 20 at Barangaroo Reserve. If you like your art alfresco, check out our hit list of upcoming outdoor art in Sydney.