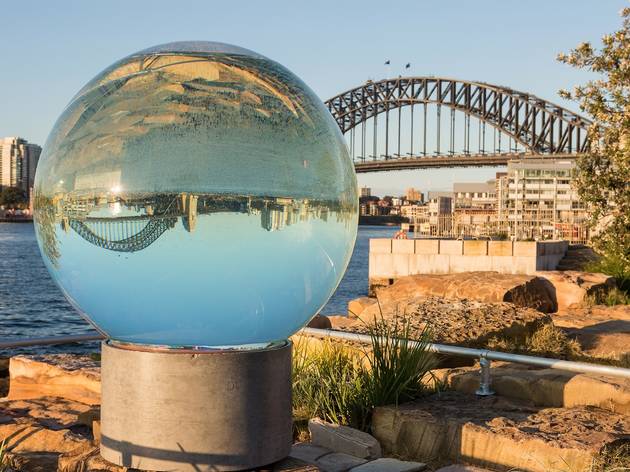 1/7
Photograph: Kata Bayer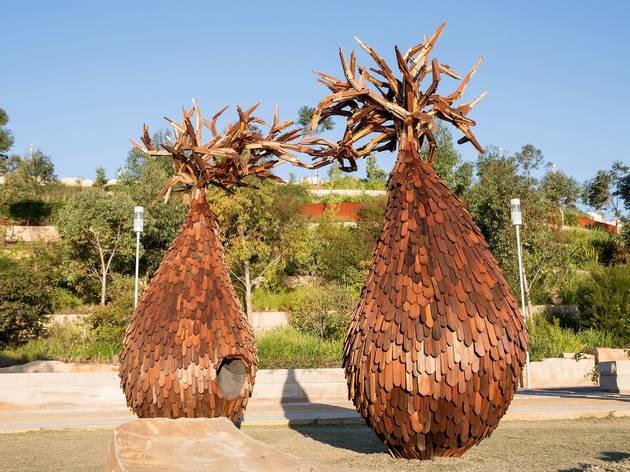 2/7
Photograph: Kata Bayer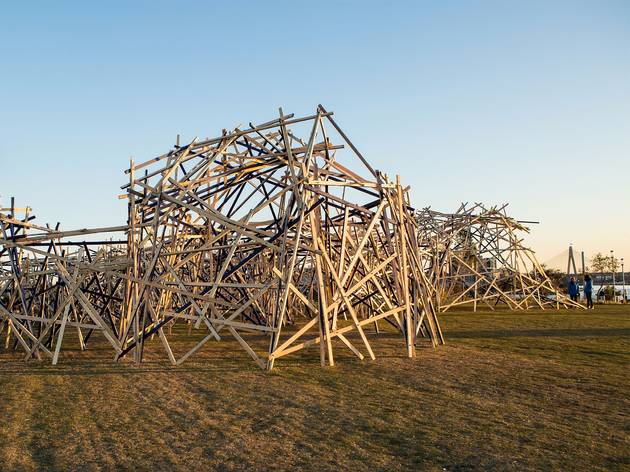 3/7
Photograph: Kata Bayer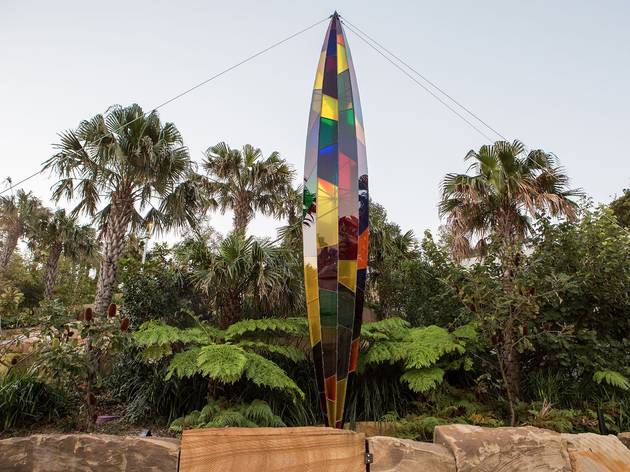 4/7
Photograph: Kata Bayer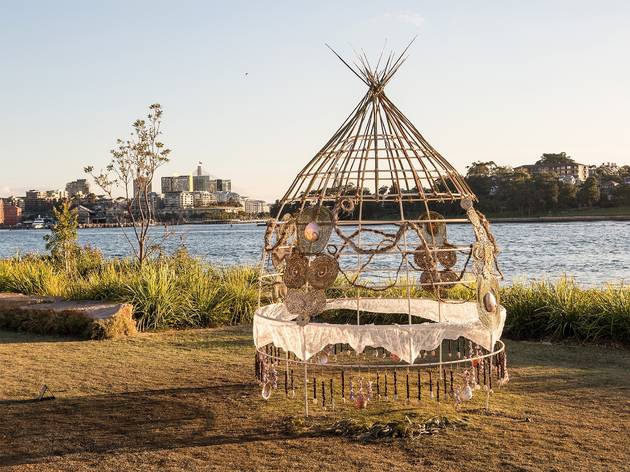 5/7
Photograph: Kata Bayer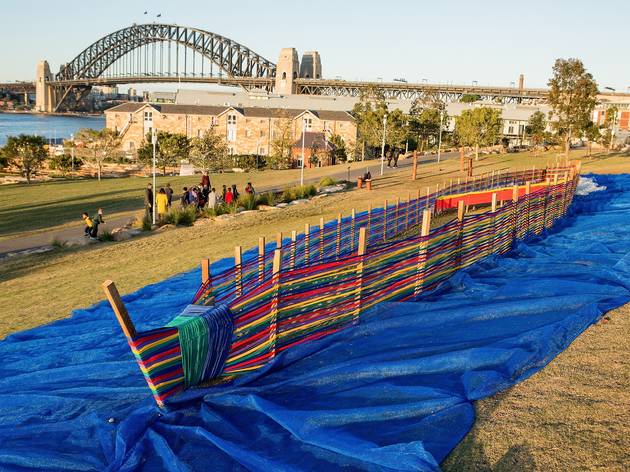 6/7
Photograph: Kata Bayer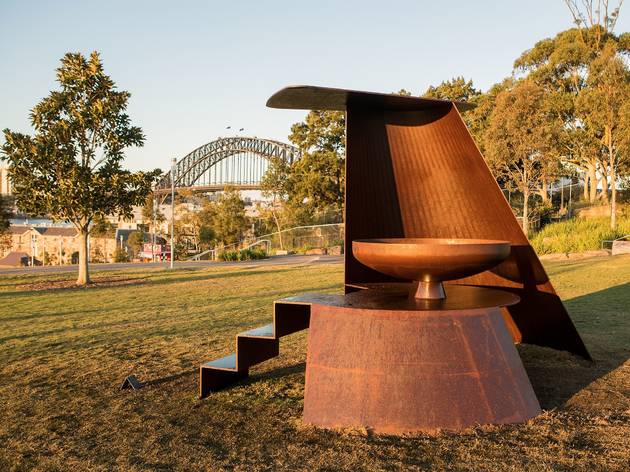 7/7
Photograph: Kata Bayer
Catch this outdoor art park before it closes on Sunday
This new outdoor sculpture festival is a collaboration between Sculpture by the Sea and the Barangaroo Delivery Authority, and features 14 works (eight new commissions and six existing works) installed along the Harbour foreshore promenade – from Wulugul Walk to Nawi Cove, and up to Stargazer Lawn and Walumil Lawn.
Many of the works are interactive – as sensory experiences, as pieces that can be explored from the inside, or as evolving works that the public are invited to contribute to over the course of the event.
Head down on Sunday August 21 from 10am for Barangaroo Reserve's First Birthday celebrations, featuring live music, performances, family-friendly activities, and food and beverage options to keep you fuelled for exploration of the Reserve and the interactive sculptures.
The artists featured in Sculpture at Barangaroo are: Sean Cordeiro and Claire Healy, Marley Dawson, Lucy Humphrey, Ron Robertson-Swann OAM, Margarita Sampson, Sangeeta Sandrasegar, Yasmin Smith, Marcus Tatton, Ken Unsworth AM, Sally Kidall, Garaywaa Murnawaraga (The Milky Way Sisters: Lyndsay Urquhart, Emily Nichol and Tereasa Trevor, with contributors), and Aunty Deidre Martin with collaborators.