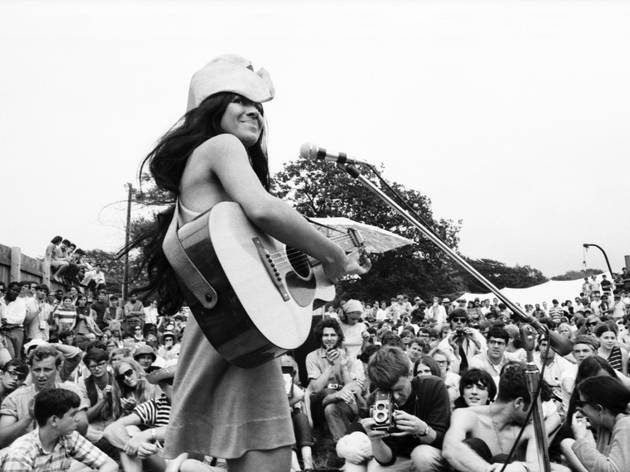 This film is the missing chapter in the history of modern music
Posted: Thursday June 22 2017, 6:20pm
Welcome to the 24th guest blog post of Time Out Sydney's 52 Weeks of #SydCulture 2017 challenge! June's culture selector is Emily Nicol, a journalist and producer for Koori Radio and NITV, and the guest editor for Time Out Sydney's May 2017 Deadly Sydney issue. Every Wednesday of May, Emily will be telling us what she loved the week before. Think of it as your recommendations for this week, from someone who sees a helluva lot of arts and culture. Over to her.
This year's Sydney Film Festival has come and gone, and despite grand plans I only managed to get along to see one film. But what a film. I'm a huge fan of music docos; I love the untold stories behind the artists and their music – and on Friday night I was in my happy place, thanks to Rumble: The Indians Who Rocked The World.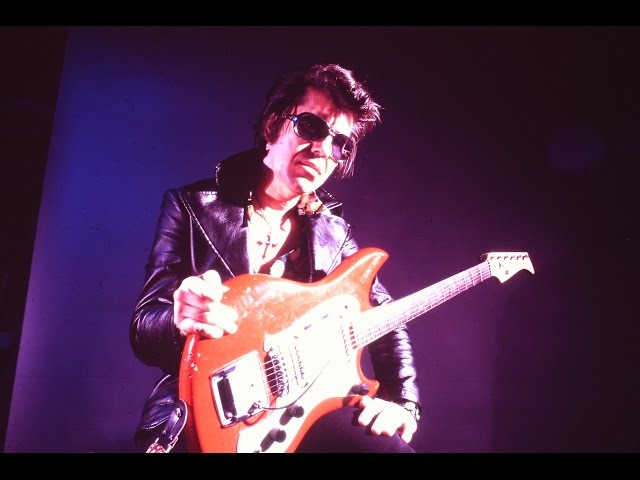 Many musical greats were inspired and influenced by Native American musicians, some of whom never revealed their cultural heritage, flew under the radar, or were legends only within the world of musicians. Rumble reveals the artists who helped to shape the modern sounds of blues, rock'n'roll and jazz, as told by the likes of Martin Scorsese, Slash, Steven Tyler and Tony Bennett, just to name a few.

The film was executive-produced by Stevie Salas, a Native American (Apache) guitarist (named in the top 50 guitarists of all time), author, record producer and TV host. Salas has said that it was important for this to be a positive and celebratory exploration of Native American achievement and influence within popular music, rather than a negative story about artists who seem to have been overlooked.

Director Catherine Bainbridge and cinematographer Alfonso Maiorana have achieved a great balance of archival footage, interviews, and live performance, giving an insight into how artists such as Jimi Hendrix, Buffy Sainte-Marie, Jesse Ed Davis, Robbie Robertson and more thought and felt about their Native American heritage. I particularly enjoyed discovering how that culture and storytelling legacy may have shaped their sound – and in turn shaped the sounds of groups such as the Rolling Stones, The Who and Led Zeppelin. These giants of rock admired and echoed the styles of artists such as Link Wray, whose instrumental track 'Rumble' is the only song without lyrics to be banned for fear that it would incite teenage violence and rebellion!
This doco is essentially a missing chapter in the history of modern music, and such a vital one. It was very cool to sit in a theatre full of people discover the truth behind some of the biggest names in music.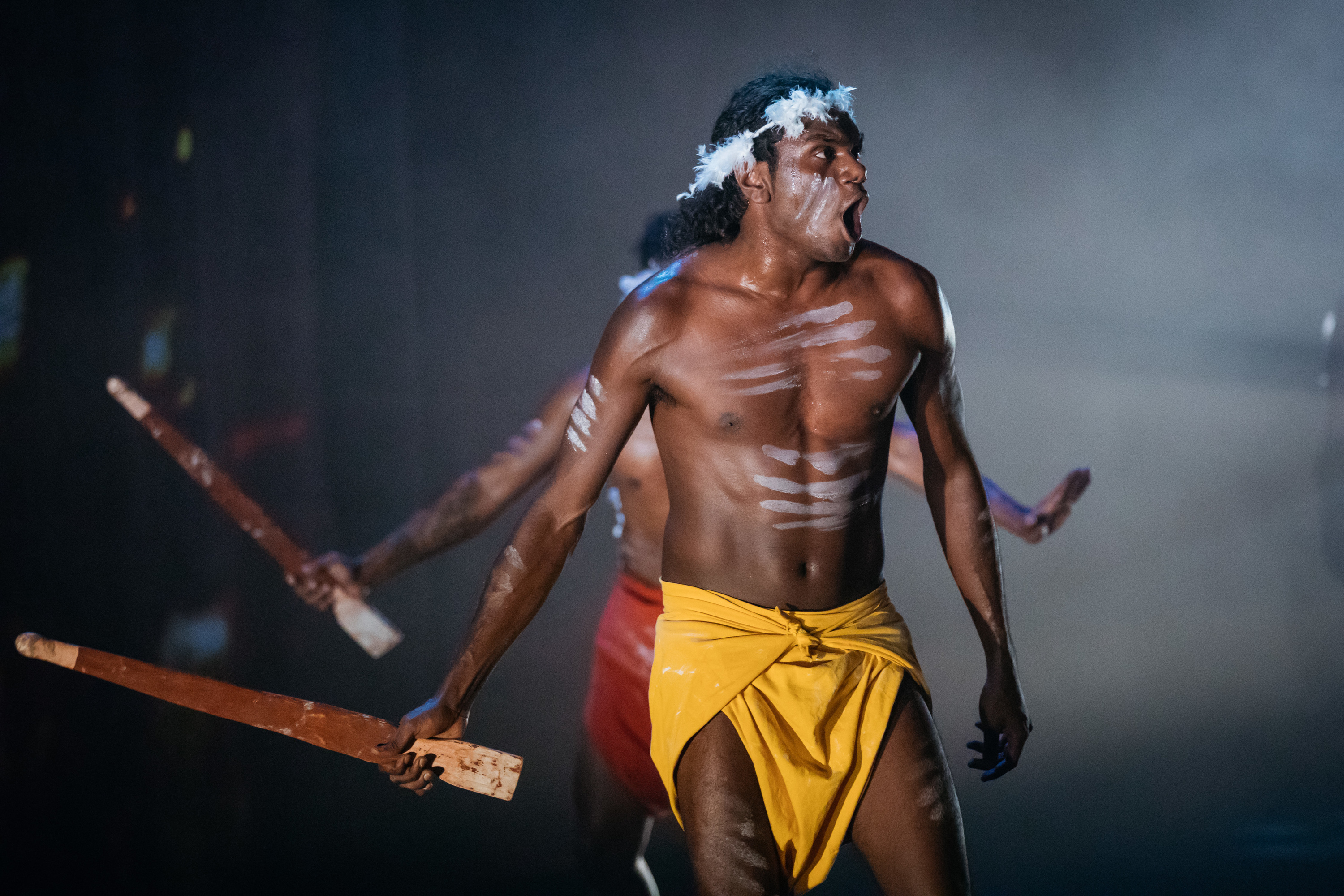 I had a similarly uplifting experience on Tuesday night at the Opera House, watching the Djuki Mala dance group from Elcho Island bring plenty of joy and laughter to a full house with their unique brand of performance: sharing Yolngu culture and their love of dance.
The group, consisting of five dancers led by director Joshua Bond, went viral via a YouTube video which showed them dancing to Zorba the Greek, and since then they have toured the world to much acclaim.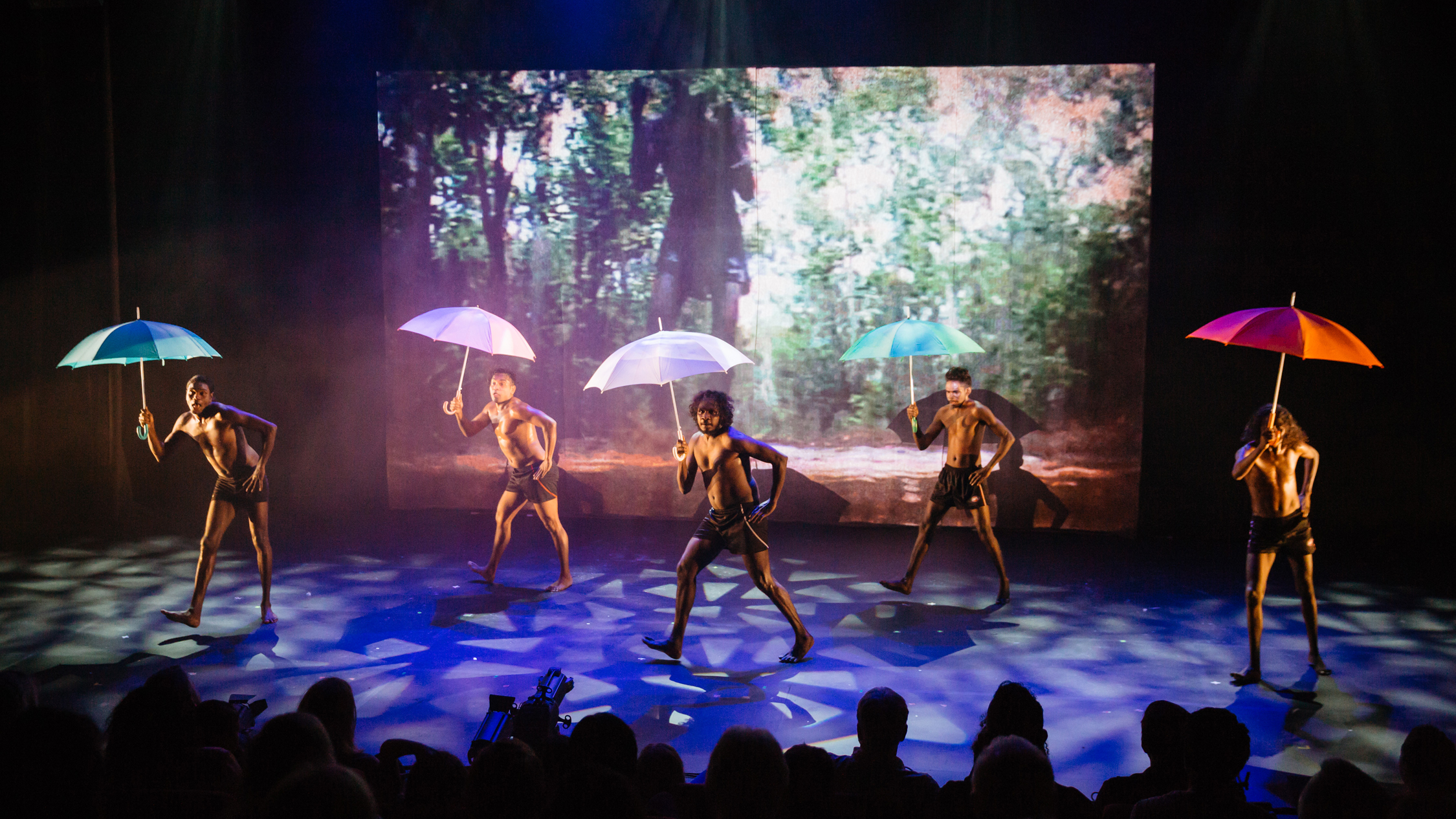 What I really enjoy about this group and their show is that it is a celebration; it is also incredibly personal, and gives a great insight into everyday life and challenges in community up in North East Arnhem land. The intention seems to be purely to connect with the audience, to share the passion for dance, and the life experience that touring with this show has given each of them. It felt like being in the lounge-room with a bunch of friends, who all happen to be talented performers, dancing to our favourite songs. There was a real sense of intimacy, and that can be hard to achieve in a space such as the Opera House.
Djuki Mala ran from June 13-18 at Sydney Opera House. Sydney Film Festival ran from June 7-18.
Rumble: The Indians Who Rocked The World will get an Australian release via Madman Entertainment.
Check out our hit list of Sydney theatre in June , and read more about our 52 Weeks of #SydCulture challenge, and let us know what you're seeing/loving on Instagram via the hashtag #SydCulture.
Share the story