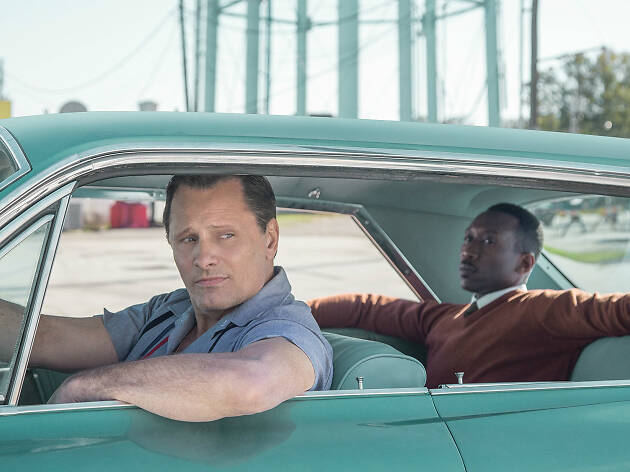 16 movies you must see this summer
From December through to February, filmgoers will be spoiled for choice. Here are Time Out's top picks – along with our own made-up, cheesy sell lines….
So, if you were hanging out for a zombie musical, we have good news for you. If you thought Mary Poppins was well overdue for a sequel, get ready to be happy. And if you like John C Reilly, it's your lucky day – he's in two movies.
Summer's smorgasbord of film stretches ahead of you, complete with Oscar-worthy dramas, hilarious comedies, superhero blockbusters, intriguing biopics and tales of scandalous goings-on. There are women behaving badly, vehicles for heartthrobs like Viggo Mortensen and Hugh Jackman, and even a Clint Eastwood thriller. Here's our top 17 ranked in order of how badly we want to see them.
Opens Dec 26
Yorgos Lanthimos (The Lobster, The Killing of a Sacred Deer) turns his attention to the court of Queen Anne (Olivia Colman) at the start of the 18th century and two cousins (Emma Stone and Rachel Weisz) who compete with increasing viciousness to be the monarch's lover and favourite.
See this if you liked: Ridicule
Time Out tagline: "The only thing bigger than the egos were the wigs."
Opens Dec 6
Melissa McCarthy stars as Lea Israel, a biographer who turned to forging letters by literary giants to make a living. Richard E Grant plays her wicked drinking buddy.
See this if you liked: I, Tonya; Withnail & I
Time Out tagline: "She was a great writer. In fact, she was several great writers."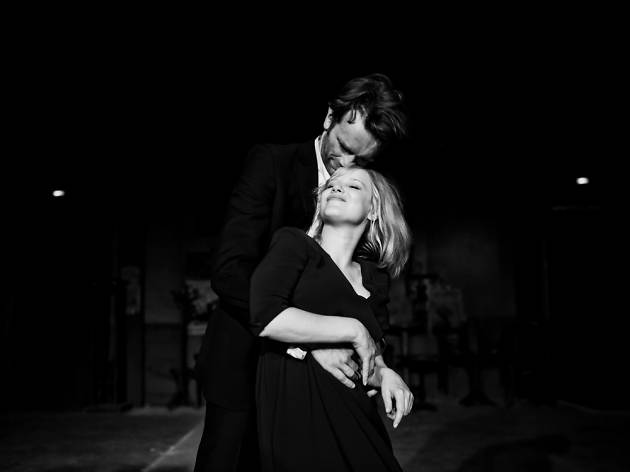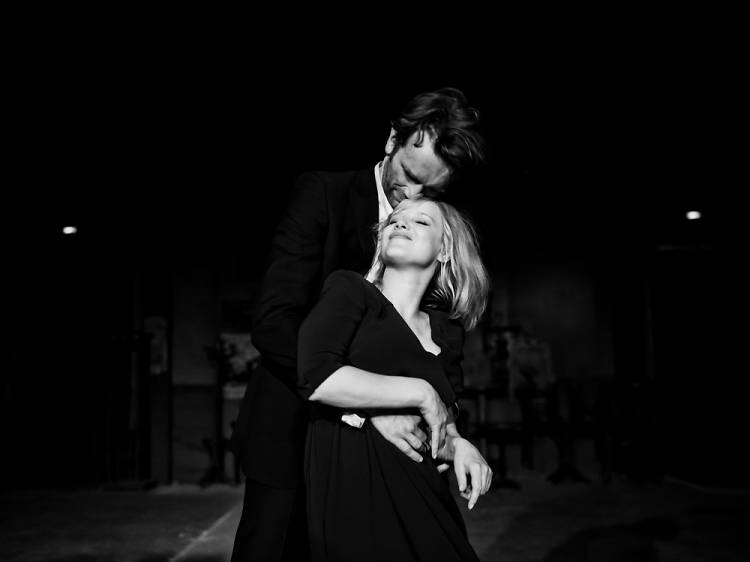 Opens Dec 26
The director of Ida returns with another ravishing black-and-white drama, this time dramatising the star-crossed affair of two Polish musicians (Tomasz Kot and Joanna Kulig) who fall foul of the Iron Curtain in postwar Europe. It won the Best Director award at Cannes.
See this if you liked: Casablanca
Time Out tagline: "They'll always have Warsaw."
Opens Jan 1
Emily Blunt steps into the shoes of Julie Andrews' practically perfect nanny in this belated sequel to the 1964 Disney favourite, set 20 years later. Mixing animation and live action, the movie features Lin-Manuel Miranda, Ben Whishaw and nonagenarian veteran of the original film, Dick Van Dyke.
See this if you liked: Into the Woods
Time Out tagline: "She had style. She had flair. She could fly in the air."
Opens Dec 6
White Christmas this ain't. This all-singing, all-dancing yuletide musical is about a zombie apocalypse that erupts in a small UK town.
See this if you liked: The musical episode of Buffy the Vampire Slayer.
Time Out tagline: "Oh what fun to sing a (zombie) slaying song tonight..."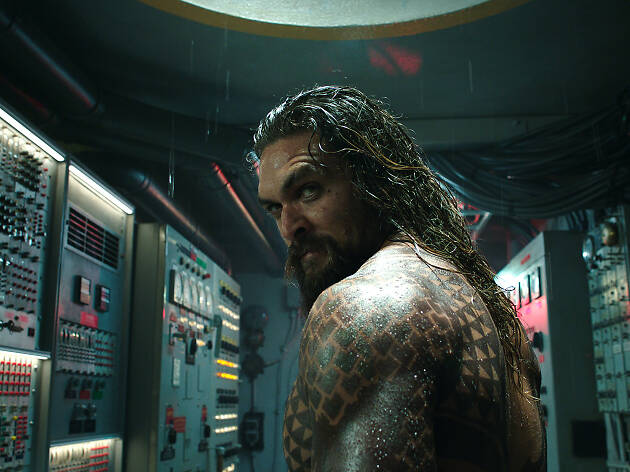 Opens Dec 26
Could DC be getting its act together? Advance word on Aquaman, which stars Jason Momoa as the half-human, half-Atlantean Arthur Curry, is extremely positive – some are saying it's even better than Wonder Woman. With Aussie James Wan (The Conjuring, Fast and Furious 7) calling the shots (the film was made on the Gold Coast), it's little surprise.
See this if you liked: Black Panther
Time Out tagline: "Come on in. The water's lovely."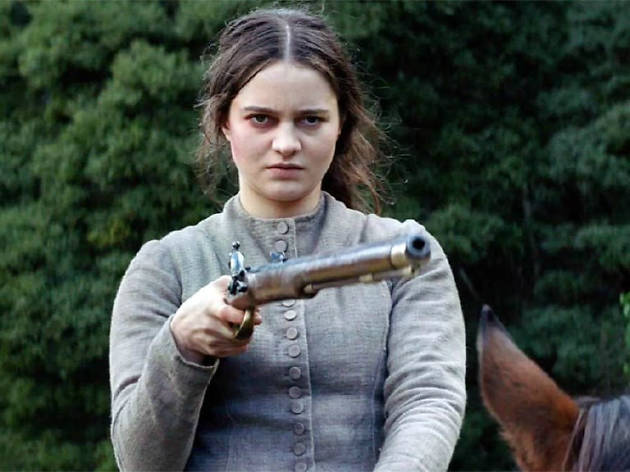 Transmission
Opens Jan 24
The Babadook made her a hot directing property, and now Jennifer Kent is back with the searing tale of a young Irish convict (Aisling Franciosi) who pursues a British officer (Sam Claflin) across colonial Tasmania, hell-bent on revenge, with the help of an Aboriginal tracker (Baykali Ganambarr).
See this if you liked: Sweet Country
Time Out tagline: "Something is rotten on the Apple Isle."
Opens Feb 14
Set in early-1970s Harlem, If Beale Street Could Talk is the story of an artist arrested for a crime he did not commit. It's the new film by Moonlight director Barry Jenkins.
See this if you liked: To Kill a Mockingbird
Time Out tagline: "Word on the Street is overwhelmingly positive."
Opens Jan 24
In a reversal of Driving Miss Daisy, a distinguished African-American pianist (Mahershala Ali) is chauffeured through redneck southern towns by a tough white New York City bouncer (Viggo Mortensen) in 1962.
See this if you liked: Selma
Time Out tagline: "They left prejudice in the rear view mirror."
Opens Jan 24
Clint Eastwood is now a frail 88 year old, but you still wouldn't want to mess with him. Here he plays an old man who takes a job as a drug courier for a Mexican cartel – based on a true story.
See this if you liked: Gran Torino
Time Out tagline: "Crime, violence, mayhem. Some things never get old."
Opens Dec 26
Dick Cheney was widely regarded the eminence grise of the presidency of George W Bush. In this biopic from Adam McKay (The Big Short), Christian Bale does a Gary Oldman and transforms himself physically into the controversial veep.
See this if you liked: The Death of Stalin
Time Out tagline: "What's that hiding behind the Bush?"
Opens Jan 17
After their Oscar nominations this year, Saoirse Ronan and Margot Robbie don the corsets to play rival monarchs of England and Scotland during the 1500s. Expect powerhouse acting and Game of Thrones-worthy backstabbing.
See this if you liked: Elizabeth
Time Out tagline: "God save the queens."
Opens Dec 6
During the invasion of Normandy that turned the tide of WW2, a US private (Jovan Adepo), parachuted into France, discovers the Nazis are conducting supernatural experiments. JJ Abrams is a co-producer, and director Julius Avery is a talented Aussie making his Hollywood debut.
See this if you liked: Pan's Labyrinth
Time Out tagline: "Just when you thought it was safe to liberate Paris..."
Opens Feb 7
Felicity Jones (The Theory of Everything) takes centrestage in the story of future supreme court justice Ruth Bader Ginsburg and the landmark gender discrimination case she fought in the early 1970s. Armie Hammer plays her husband Martin.
See this if you liked: Erin Brockovich
Time Out tagline: "The chauvinism must not go on."
Opens Feb 21
Ageing slapstick movie stars Laurel and Hardy (Steve Coogan and John C Reilly) find themselves touring England in the 1950s, playing half-empty theatres and facing up to the end of their stellar careers, in this affectionate biopic.
See this if you liked: Hitchcock
Time Out tagline: "Bless this mess."
Opens Jan 24
Jason Reitman (Juno, Up in the Air) directs Hugh Jackman as Senator Gary Hart, whose 1988 run for the Democratic nomination derailed spectacularly and set the tone for present-day political scandals.
Time Out tagline: "A funny thing happened on the way to the primaries…"