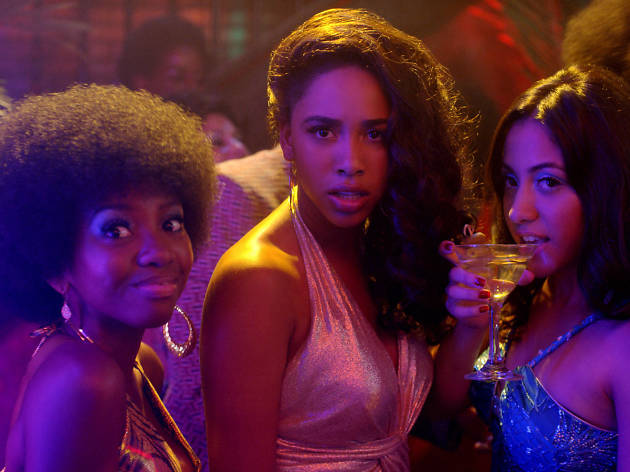 The 10 best dramas on Netflix in September
Staying in never looked more exciting with the best TV shows on Netflix in Australia
Netflix Australia has added new seasons, new spin-offs and even more reasons to stay in and veg on the couch. Hey, at least you'll keep up with the water cooler convos, right? Time Out recommends these hot Netflix shows for when you just can't be arsed to leave the house... and if comedy is more your bag then we also have you covered.
Best Netflix TV shows: Drama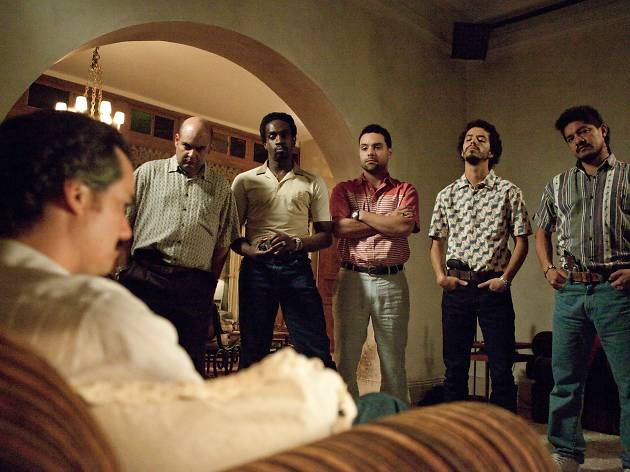 Photograph: Supplied
The true story of Colombian cocaine lord Pablo Escobar is crazier than the wildest fiction and this US-made (mostly Spanish-language) series sticks close to the appalling facts. The device of a fictional DEA agent in Colombia (Boyd Holbrook) has been criticised, but his English narration is actually pretty helpful, and Chilean star Pedro Pascal (Game of Thrones' Oberyn Martell) smoulders in support. But the main attraction is the ruthless, shamelss Escobar, played with friendly-faced malignance by Brazilian Wagner Moura.
Try this if you liked:
Sicario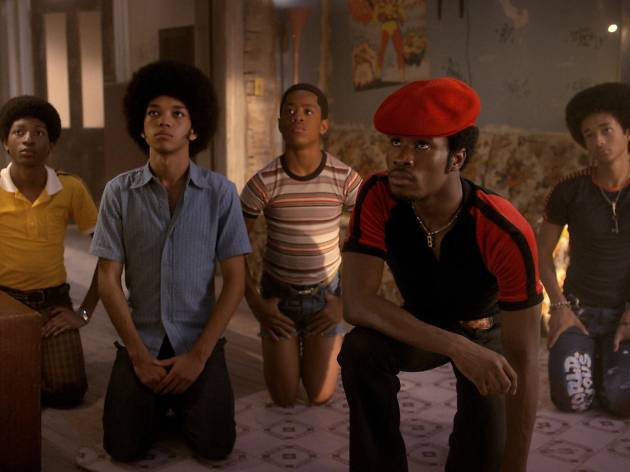 Photograph: Supplied
Shut up, haters. Baz Luhrmann's producer fingerprints may be all over this musical mini-series about the birth of hip hop, but a bit of the old stardust makes a gritty story highly palatable. In the grimy, decaying, corrupt New York City of 1977, a young misfit musician (Justice Smith) aspires to be rapper, and the Bronx church singer he loves (Herizen F Guardiola) wants to be an R'n'B star. Jimmy Smits and Jaden Smith co-star in a show that has all the euphoric highs of Luhrmann's best movie bits – not to mention Catherine Martin's eye-candy costuming – but a much better script.
Try this if you liked:
Romeo + Juliet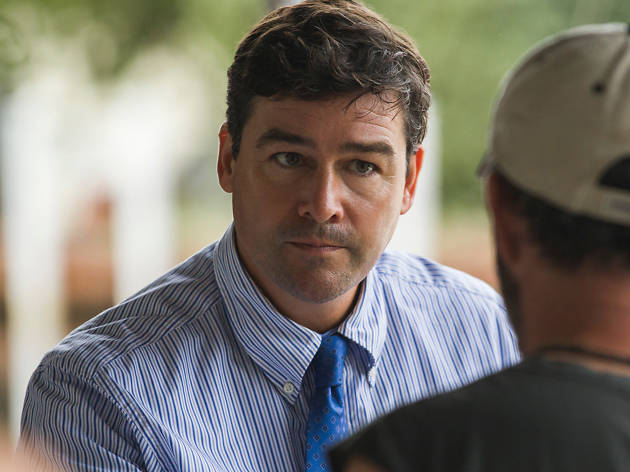 Kyle Chandler, the embodiment of small-town decency in Friday Night Lights, plays a more morally compromised character in this slow-burn thriller series set in Florida. Chandler is a detective whose prodigal older brother (Ben Mendelsohn) returns home forcing buried secrets to the fore. Sam Shepherd and Sissy Spacek play the parents in a series that keeps you guessing by jumping around in time.
Try this if you liked: Key Largo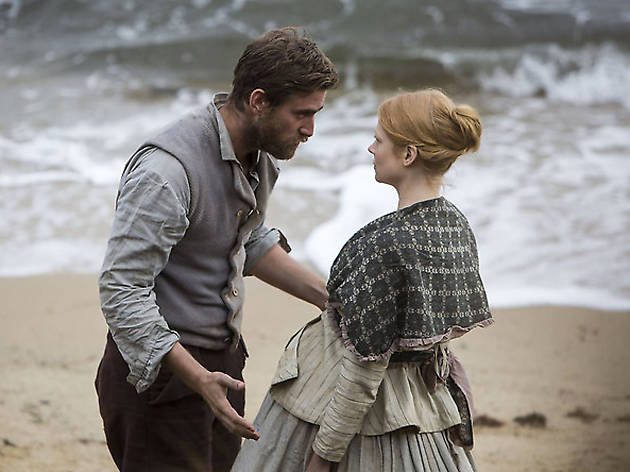 The ABC's two-part adaptation of the Kate Grenville novel is on Netflix. It's a devastating portrayal of the clash of civilisations when struggling British settlers (Oliver Jackson-Cohen and Sarah Snook) stake a claim to aboriginal land in the Hawkesbury. With a script by Jan Sardi (Shine, The Notebook), it's a triumph for all concerned that harks back to great, self-searching Australian filmmaking of the 1970s. If you missed the Sydney Theatre Company's production, consider this a consolation prize.
Try this is you liked:
The Chant of Jimmie Blacksmith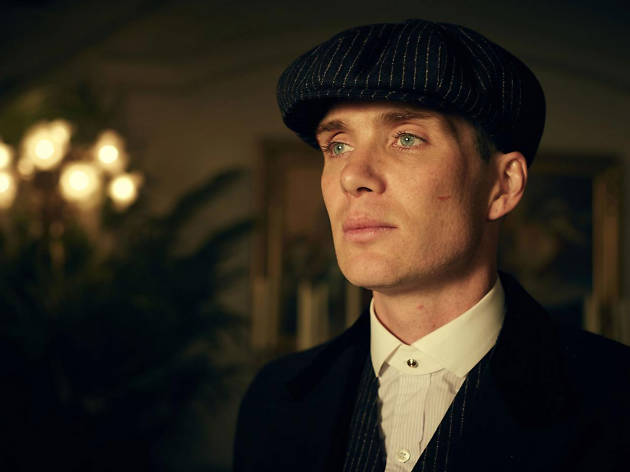 This BBC drama focuses on the criminal family the Shelbys in Birmingham in post-WWI England. The focus is on the ambitions of conniving leader of the gang, Tommy (Cillian Murphy), and the fallout those ambitions have on the rest of the family, rival gangs, and the forces of the law (in the person of Sam Neill).
Try this if you liked: The Sopranos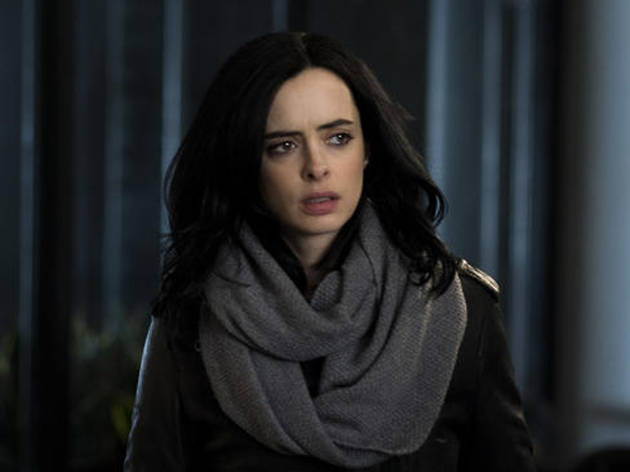 5. Marvel's Jessica Jones
For our money, JJ is the best thing (movie or TV series) to ever come out of the Marvel screen stable. It's the story of the damaged Jessica (Krysten Ritter from Breaking Bad), who has super-strength, and the deranged villain with mind-control powers, Kilgrave (former Doctor Who David Tennant) who's stalking her. Tennant is very creepy indeed in this, and the metaphors about the mind games our exes wield against us are deftly handled.
Try this if you liked: Doctor Who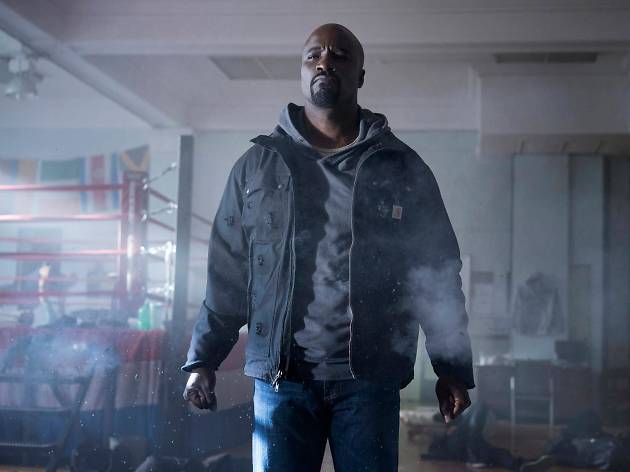 Photograph: Supplied
A supporting character from Jessica Jones, Cage (Mike Colter) is a Harlem bartender who also happens to have super-strength, plus impenetrable skin. The character was a comic-book cash-in on the Blaxploitation craze of the 1970s, but this series promises to be darker and more complex.

Try this if you liked: Jessica Jones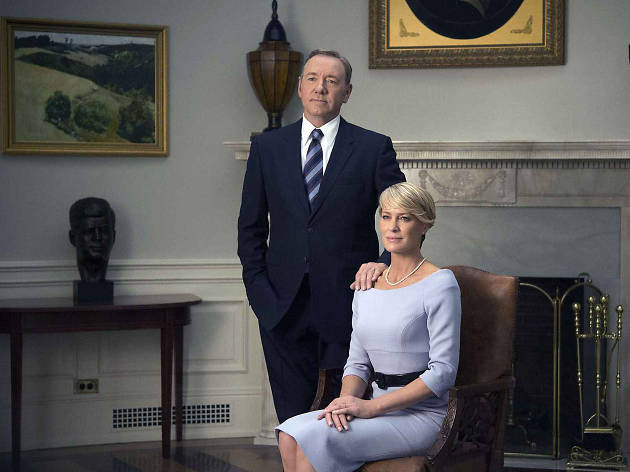 Real-life American politics have almost overtaken the show's fantastical scenario of an evil US president: compared to Trump, the homicidal-but-competent Frank Underwood (Kevin Spacey) seems like a reasonable choice. House of Cards may have lost its edge, but then there's the amazing, mercurial Robin Wright, whose arc as Underwood's wife remains addictive viewing.
Try this if you liked:
The West Wing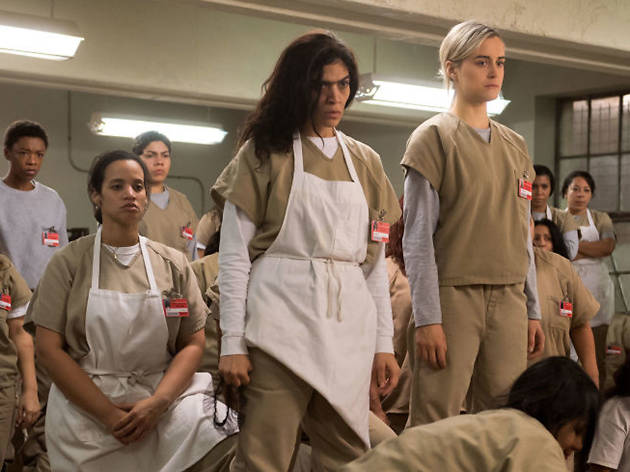 2. Orange Is the New Black Season 4
If you gave up on Orange in its first season (because you were sick of Piper) or its second (because it was slow), then try again. Season three, where the wider ensemble of inmates and guards draws focus, is funny and fast, and four's a knockout – a punchy takedown of corporate America with a tragic/beautiful ending. And has any show ever had as many great roles for women of all ages and races?
Try this is you liked: The L Word
Where have you been? The Duffer Brothers' eerie, eight-episode scare-fest plays like ET and Close Encounters meets The Goonies meets Firestarter meets The Mist. A missing boy; his desperate mother; a questing cop; a sinister government agency; a shadowy beast; a girl with extraordinary talents; and a group of plucky Dungeons-and-Dragons playing teens are among the charms of a series that has Winona Ryder and Matthew Modine in the cast. There's a John Carpenteresque synthesiser score to go with the 1983 setting, and you have to watch it – right now.
Try this if you liked: Midnight Special, Super 8
Or you could leave the house
Spring in Sydney brings with it some of our favourite festivals, from kite flying at Bondi Beach to Sculpture by the Sea, Sydney Craft Beer Week and Art & About. Grab your diary: we've got the next three months sorted.