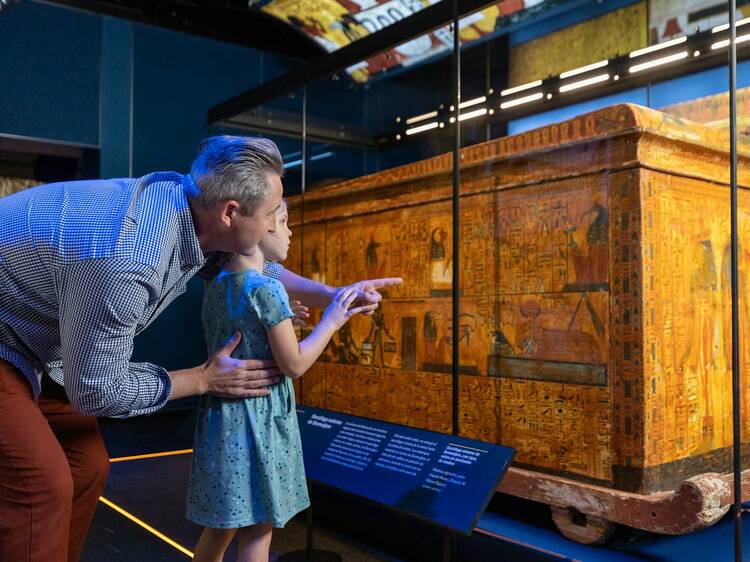 Photograph: Supplied/Australian Museum | The Coffin of Sennedjem
Whilst the rulers of Ancient Egypt got the premier treatment both in life and in death, the opulence and religious sacrament of funerary rites were also extended to the elite of Egyptian society. These upper class citizens included extended family, priests, scribes, and also artisans like Sennedjem, who lived in Deir el-Medina.
Sennedjem's wooden coffin is a masterpiece, adorned with vibrant scenes from the Egyptian Book of the Dead. Despite what was inferred in the ever-popular 1999 movie, The Mummy, the Book of the Dead doesn't contain spells to bring people back to life. It's actually a series of ritual spells that helped the deceased find their way to the afterlife. Many of these paintings (which were also reflected on the walls of his tomb) depict Sennedjem's journey to the afterlife.