Year after year, St Jerome's Laneway Festival proves itself to be a music festival that's genuinely a pleasure to attend. Maybe we're getting old, but there's something to be said for being treated like a grown-up when it comes to ordering food and booze. We're happy to pay $15 if it means we can taste the gin in our dirty Martini (even if half of it inevitably ends up down on the grassy dancefloor).
The food on offer this year was some of the best we've ever eaten at a music festival – and not the most exxy either. One of Sydney's best restaurants Hubert served up café de Paris butter chicken wrapped in a toasted roti for $10; it took two to polish off the generous serve. Melbourne's Longsong, known for their meat on sticks, also provided the goods – we savoured every bite of their coal-grilled, aged beef with saltbush and horseradish (also $10).
You could pair your fine-dining style snacks with a cocktail, either a coconut mango lassi (a moreish mix of Havana Club, Malibu, mango lassi, Tabasco sauce, lime and coconut flakes) from Hubert, or a briny Mary's Martini at the 10 William Street stand, complete with green olive. It's a far cry from the sugary, barely boozy tinnies we're limited to at other outdoor music events in Sydney (usually the ones with big alcohol sponsors) – the ones we buy in bulk and drink warm because the queue is long and we're sick of missing out on the music.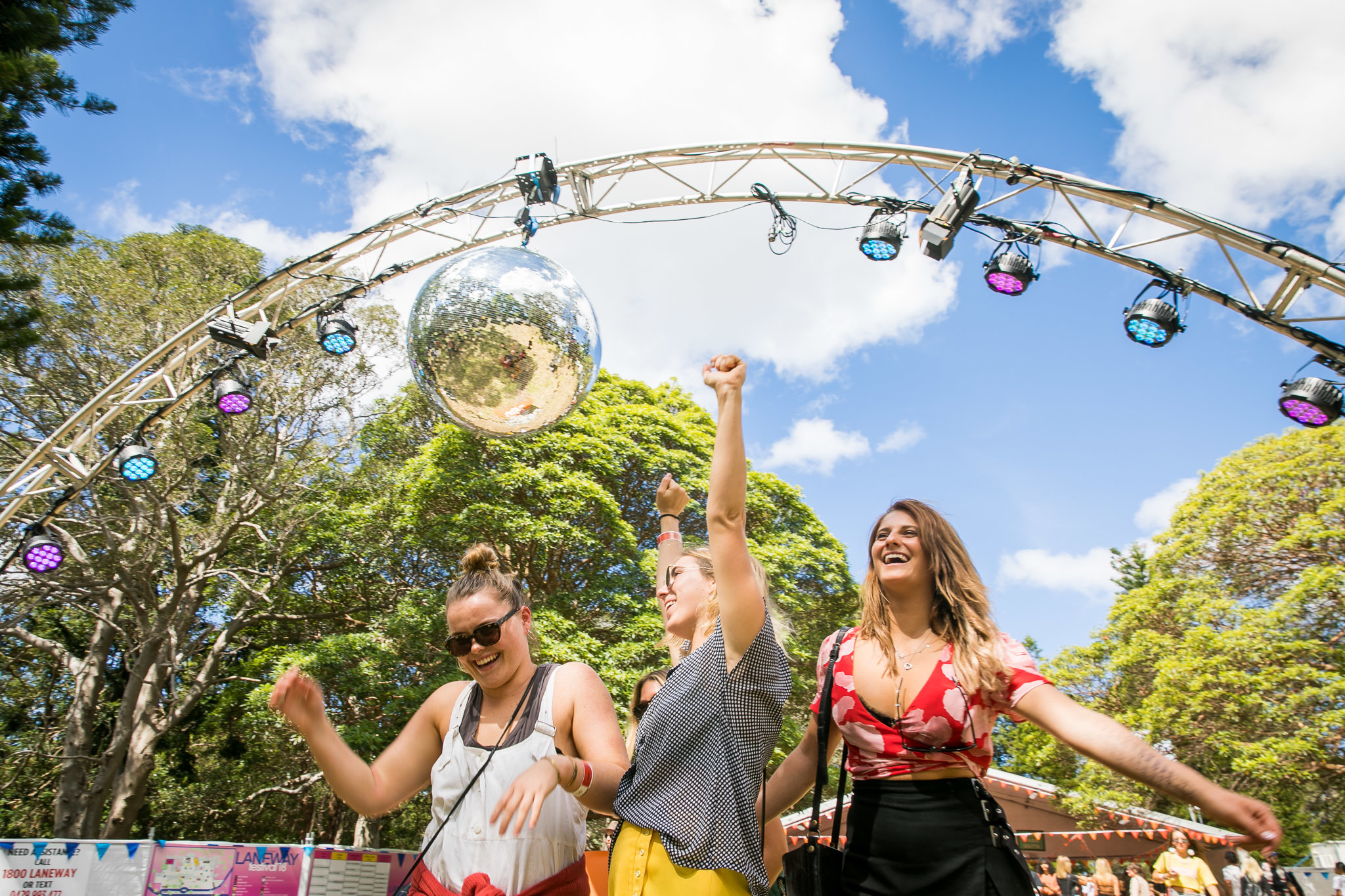 Amazingly, we didn't line up for any amenities at Laneway, and we rarely found ourselves shoving through crowds to see the action on stage. Attendance was probably lower than usual – at $174.50 for tickets it's not the cheapest Sunday afternoon in the park – but it's also likely that Laneway, which is in its 13th year in Sydney and its ninth at Rozelle's Sydney College of the Arts, is now a well oiled machine that's weathered state regulations, inclement weather and annual local noise complaints.
In previous years we've witnessed acts like Flight Facilities and Tame Impala get cut off on stage, late into their sets, thanks to the strict noise control curfew. This year, the War on Drugs closed out the park stage with their trademark melancholic rock, cooling us down from any overzealous dancing to more lively headliners Anderson .Paak or the Internet, programmed much earlier in the day.
Generally speaking, this year's Laneway was super chill. The crowd lapped up blissful singalongs from indie pop singer Amy Shark's 'Adore' to Mac Demarco's 'Salad Days'. Mac was cheeky and entertaining throughout his set, performing handstands and dedicating a strange cover of 'City of Angels' by Red Hot Chili Peppers to Sydney's Harbour Bridge. We don't know why. Bonobo's downtempo electronica soundtracked the sunset perfectly, Father John Misty inspired a sing-and-sway at the Spinning Top Stage, and Loyle Carner (our favourite act from the day) delivered an energetic set at the Future Classic stage with his seemingly effortless rap on 'NO CD' and his disco-y Triple J Like A Version cover of 'Give Me the Night' by George Benson.
The only downside to Laneway, which happens every year, is that the superb alternative acts to the main stages often fall victim to programming – and, you know, the need to pee and eat. We regret missing out on Aldous Harding and Moses Sumney, but Anderson .Paak's infectious energy, and his drumming, meant 'Come On', 'Hold the Line' and 'Am I Wrong' were too good to miss.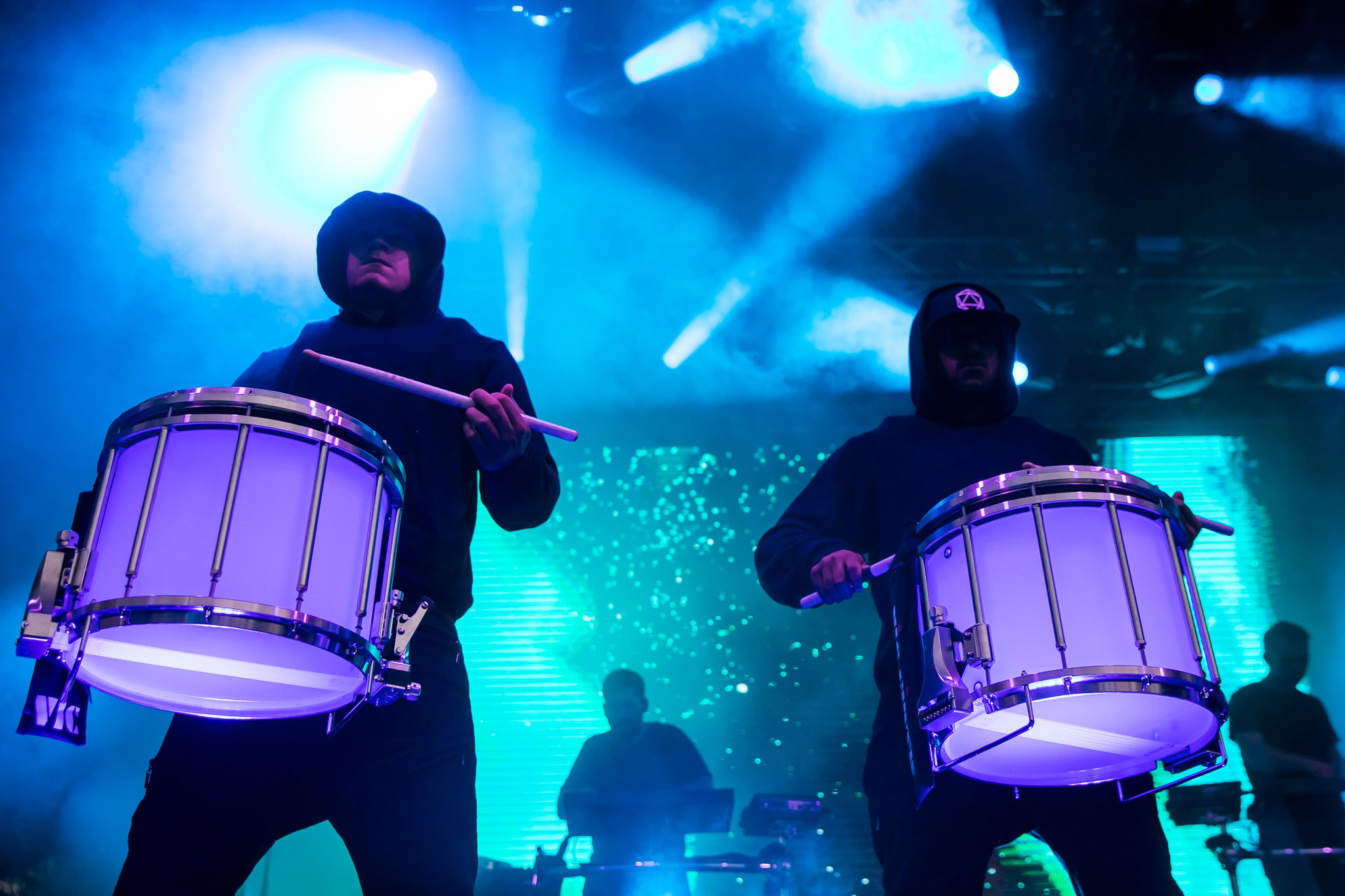 Though Odesza pulled out the stops when it came to their audio-visuals – shout out to that synchronised army of drummers – it was at the expense of exploring other stages like the Red Bull Music's I OH YOU block party, which we missed entirely. We did make it, however, to the rainbow maypole occupied by party crew Heaps Gay, who kept the disco burning with drag queens, Kat Dopper on the decks and a little bit of Black Box 'Ride on Time'.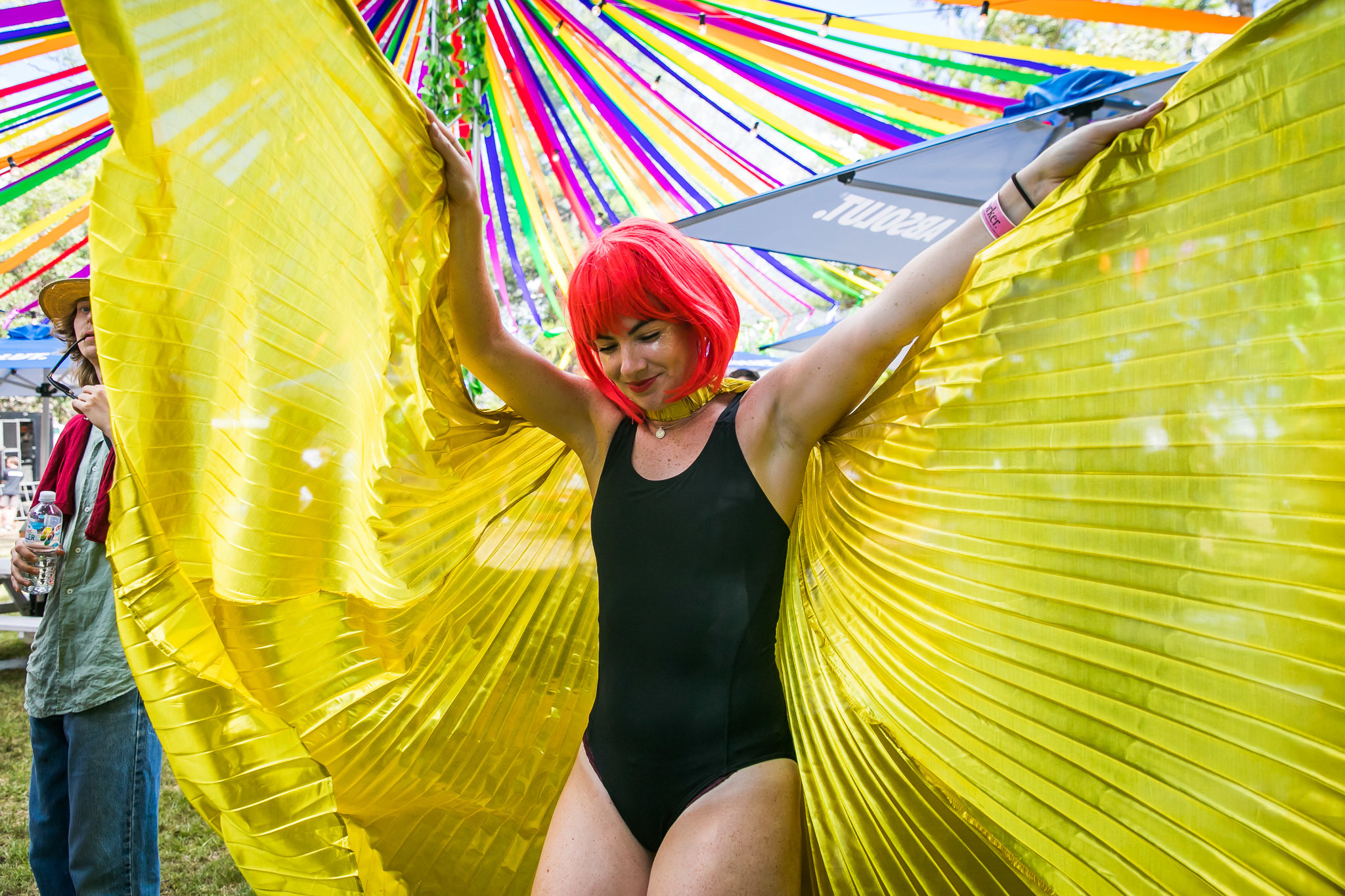 In short it's safe to say we like how Laneway is maturing as a music festival, and though we wouldn't want to every Sydney music festival to be as tame, Laneway is important for our city's live music scene as it brings local and international acts for sideshows that we sorely need to keep Sydney's nightlife alive. Including LA's Billie Eilish at Oxford Art Factory, Slowdive at Metro Theatre, and Dream Wife at the Lansdowne – and that shouldn't be taken for granted.
Sydney's music festival circuit has certainly seen better days, so we hope Laneway's all rounder model – bringing in high quality food and drink along with its exciting indie line-up, and friendly crowd – lasts. We wouldn't want to lose those sideshow gigs, nor the relatively central city festival, when we have so few left to enjoy.
If you feel passionately about improving Sydney's nightlife, the City of Sydney is calling for a panel of nightlife experts.