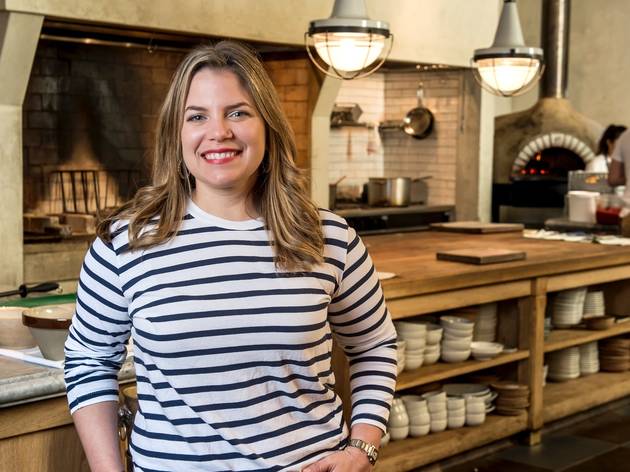 Fred's head chef Danielle Alvarez shares her Paddington highlights
The award-winning farm-to-table chef tells us how to get the best from the neighbourhood
Danielle, how would you describe the dining experience at Fred's?
I think Fred's can feel like an excellent dinner party. With all your friends in one room, and everyone fitting in the kitchen – but it still feels quite luxurious.
What does Fred's bring to the Paddington food scene that's a little different?
I've always tried to serve food that's not too restaurant-y, which I think ties in with the whole dinner party feel. We also have really strong relationships with farms. So we almost want to treat the restaurant like a country kitchen, while still being in the middle of the city. We work in this incredibly beautiful space that's quite arresting. If you've never been into the restaurant before, you'd never expect that it's in the middle of the city in Paddington. And I think people feel really at ease and comfortable in the space.
You run a Saturday breakfast at Fred's, how's that going?
It's going great. I want to keep pushing it to see how much more produce we can bring in and give our guests access to. At the moment, it's just produce boxes from Sift Produce. It's such a great opportunity to come in and have access to fresh ingredients we use in the restaurant but you'll never be able to find in grocery stores. We also do coffees and pastries. It's a nice space to be on a Saturday morning.
And you're a Paddington local. What do you like best about living in the area?
I love that I can pretty much walk to anything. My doctor is here, my favourite hairdresser Paloma is here. I can have a nice night out at 10 William Street, even just for a mid-week cheeky night off that I get. There are great little coffee shops like Paddington Alimentari. Another one I end up going to a lot is called Not Just Coffee, and they're really sweet. When you live in a neighbourhood like this, you get to know a lot of people in the community — I think that's one of the nicest things for me.
Where do you like to shop?
The shoe store that I always go to is Zomp on Oxford Street. If there's a major splurge happening, it's Parlour X. They stock high-end design labels, but they also have great sales twice a year. The other one I really love is Come As You Are, which has things by smaller designers as well as international labels. My other favourite boutique is Incu. They stock a lot of stuff by the French brand Equipment, which I love. In terms of Australian designers, my favourites are Lee Mathews and Zimmermann – both down at Glenmore Road. Books wise, I love Ampersand Cafe. Right across the street from that is Berkelouw Books. They have a really great used books area, where I found some cooking gems, actually.
Do you remember what they were?
I think one was a charcuterie book, and the other was a pie book – they were kind of random! But I love that. We're always buying new cookbooks but the old ones have so much valuable information.
Where would you take an out-of-town friend to dinner?
10 William Street, hands down. And then I'll probably take them for a drink at Charlie Parker's, which is downstairs of Fred's. That, or Josh Niland's Saint Peter. Or if we were just passing through, maybe a little fish and chips at the Fish Butchery.
Any tips for a fun night out in the neighbourhood?
The Unicorn is definitely fun at night. The Paddington stays open till 3am on Fridays and Saturdays, which I think a lot of people don't know. It's fun, there's a DJ and great music. We finish work and go there on a Friday or Saturday night, which is awesome. It's such a luxury to have that right next door to Fred's. It's a great opportunity for us all to hang out together and share a drink.
What would you like to see more of in Paddington?
I'd really like to see a farmers' market at some point. One thing that's really lacking in this area is great food shopping. There's good restaurants to go out to, but I think if you want to cook, there just isn't a huge availability of [fresh produce] here. I can imagine a Saturday farmers' market on one of the backstreets, and people carrying on and walking up and down Oxford Street afterwards. I've always heard Paddington was the shopping destination many years ago. I'd love to see more shops and restaurants that stay around for a while. Less transience, more permanence – to really build that community back to what it was.
Share your local love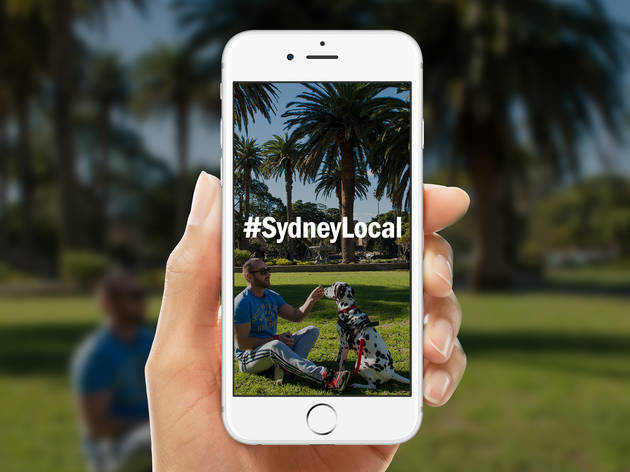 Do you have a local business or favourite Sydney spot that deserves some love? Give them a shout-out using the hashtag #SydneyLocal, supported by the City of Sydney. There's a chance your post will be featured on the City of Sydney's feed, or on Time Out Sydney's Instagram account.
Best selling Time Out Offers