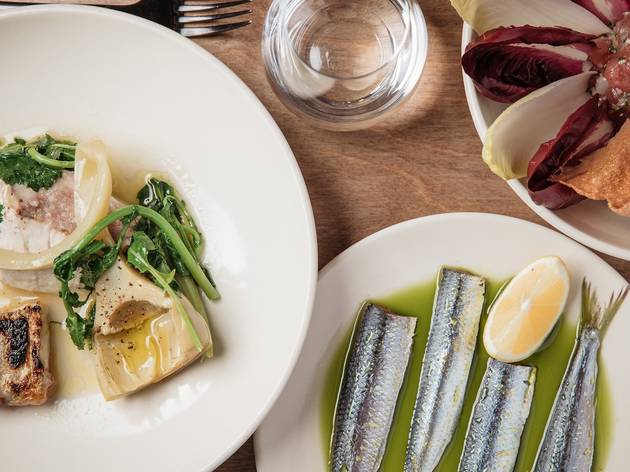 1/10
Photograph: Daniel Boud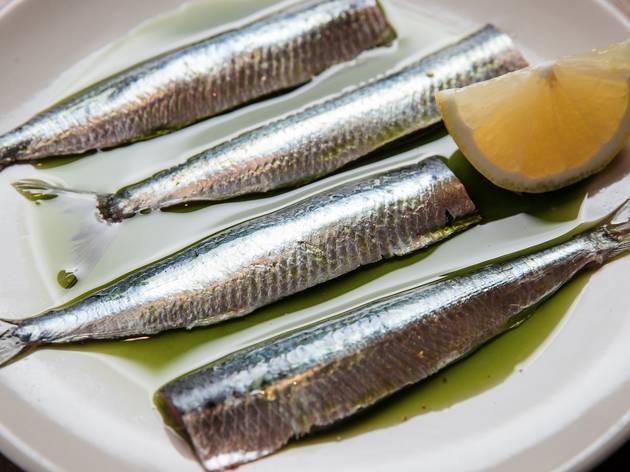 2/10
Photograph: Daniel Boud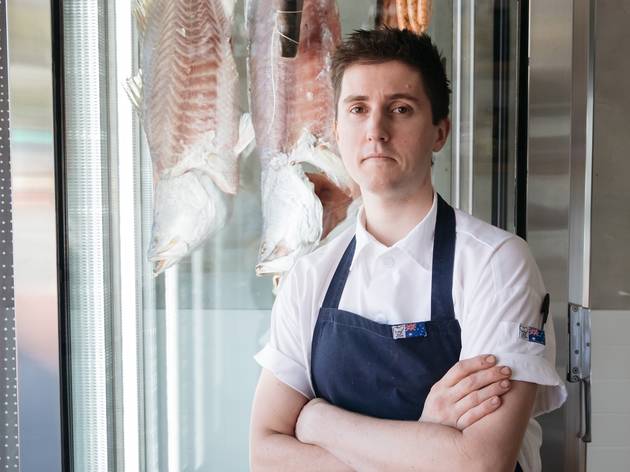 3/10
Photograph: Daniel Boud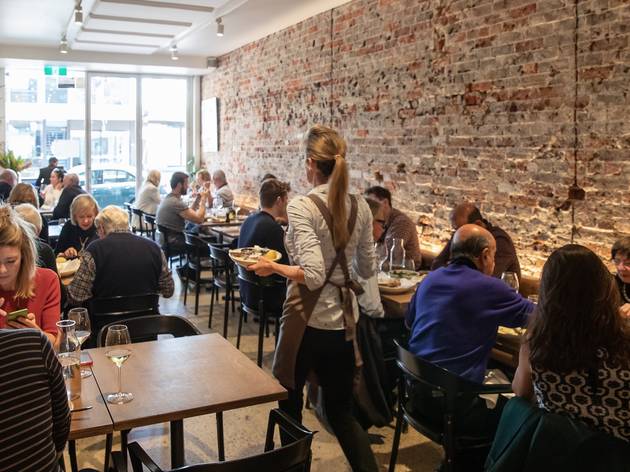 4/10
Photograph: Daniel Boud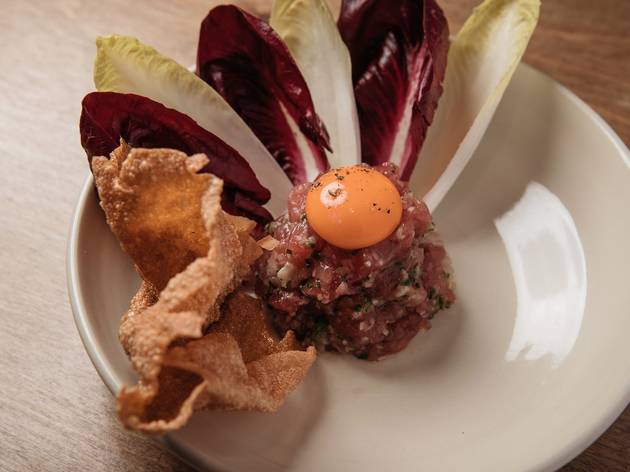 5/10
Photograph: Daniel Boud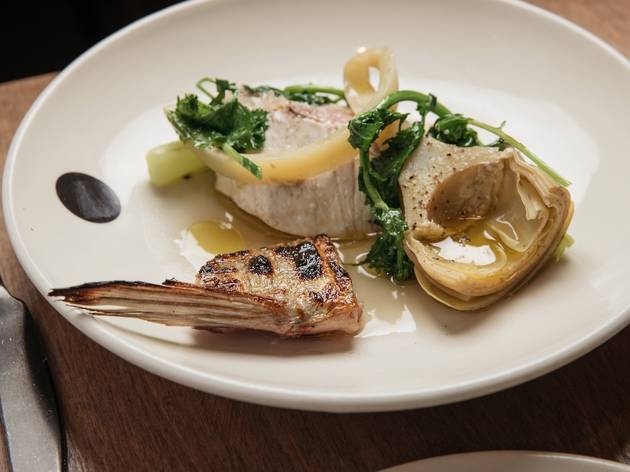 6/10
Photograph: Daniel Boud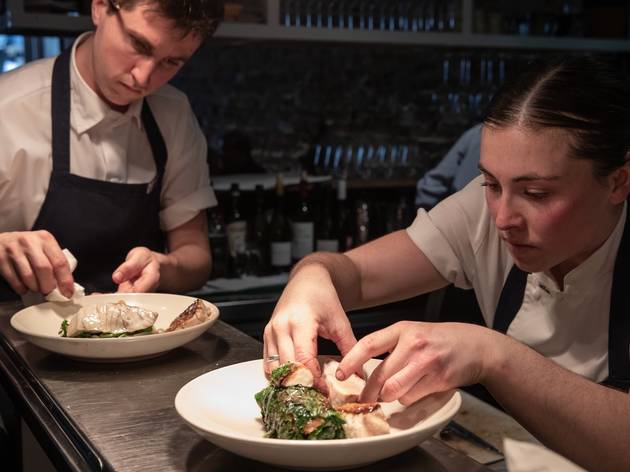 7/10
Photograph: Daniel Boud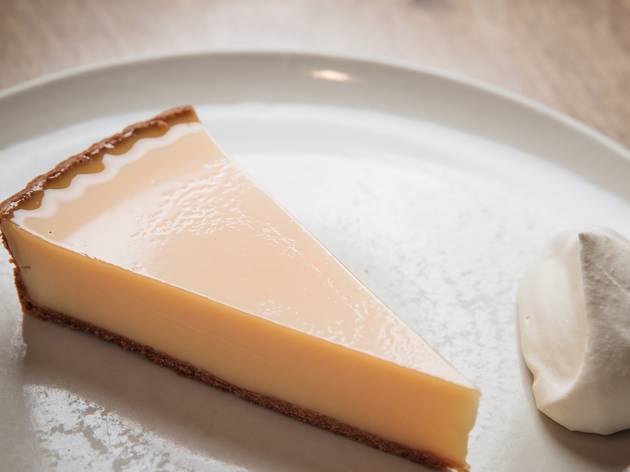 8/10
Photograph: Daniel Boud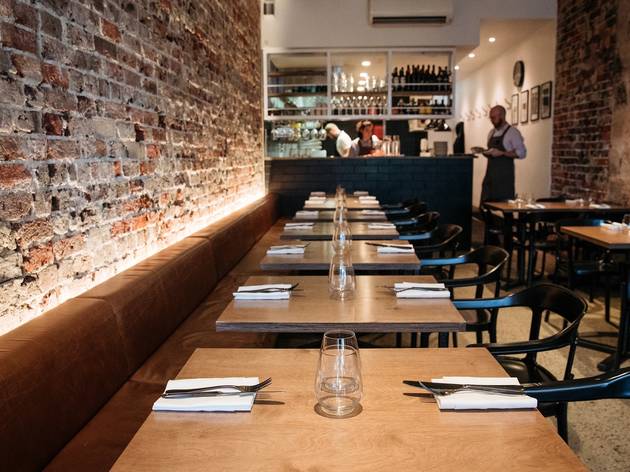 9/10
Photograph: Daniel Boud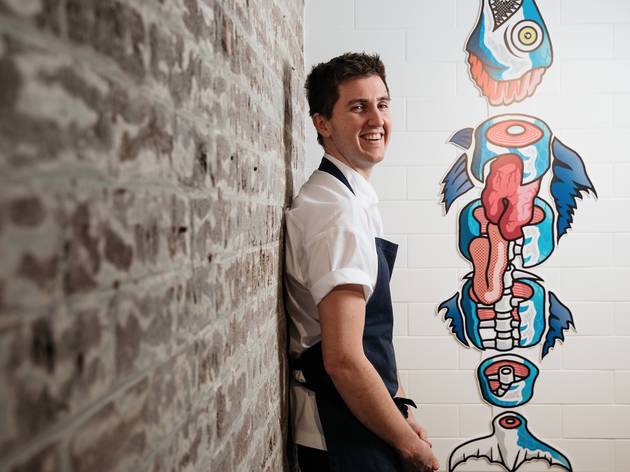 10/10
Photograph: Daniel Boud
The new patron saint of seafood dinners has set up shop in Paddington
Do you know your blood clams from your flame cockles? Or what the hell a stargazer is? Josh Niland does. This young gun chef wants to personally introduce you to the treasures of the high seas, and surprisingly he isn't planning on charging you your weight in dubloons for the privilege. After clocking time in Peter Doyle's kitchen and under the wing of Steve Hodges of Fish Face (vale), Niland accrued the skills to usher in a new era of fancy fish dining in Sydney and opened his own venue in a former sushi train at the tender age of 28.
Saint Peter is named after the patron saint of fisher-people, net makers and shipbuilders, but there's no kitschy nautical gear on the walls here (or religious iconography for that matter) – the pared-back, sandstone-lined room, bare tables and paper napkins are all a blank canvas because what's on your plate is the star of this show.
Aside from the comforting reliability of oysters that are as fresh and briny as the sea, and a very upmarket fish and chips, the menu here changes from day to day, depending on what prized items Niland's suppliers have wrested from the fishing nets that morning. Perhaps it is a pile of beautiful terracotta striped flame cockles that are buried in charcoal until they pop open, so that the meaty molluscs can be dressed in a pungent red vinegar and shellfish oil combination. Or maybe you'll eat a Spencer Gulf rock crab, claws ready for cracking and the body picked free and served in the shell with a coral sauce. They make the sauce with crab cast-offs and it gives the meat a plump, rich glossiness and concentrated shellfish flavour.
Turns out some fish, like beef, you can dry-age, and that's what Niland is doing to the wild kingfish from Bermagui on the NSW coast. We're not talking 150 days in the cool room like the famous steaks at Firedoor, but the kingfish clocks six days, which gives the fish extra dry skin for the crisping – it's the crackling of the sea. Our kingfish arrives medium rare with the proteins just set and the skin shattering and salty, along with a verdant spinach puree, one long artichoke sceptre and a garlicky aioli to give all those soft salty flavours a sharp bite.
You might be more accustomed to yoghurt with red meat, but once you get your head around the combination of a piece of creamy-fleshed Bowen red emperor with yoghurt, wilted spring weeds and pumpkin seeds for crunch it actually proves as comforting a combo as any lamb dish.
There's a lot of skill in the kitchen here, but little fuss. Ingredients aren't disguised or broken down to their atomic level – one of life's great treats is a freshly caught fish straight on the campfire, and the Saint Peter experience isn't trying to stray too far from those simple pleasures. If you like a challenge they're also doing fish offal, like liver or sperm (shudder) for the truly courageous.
If you're not quite ready for sexy fish bits (we're with you, buddy), maybe dessert is where you can brave untested waters. Sure, there's a lemon tart and three cheese options, but don't you need to know what artichoke caramel is? We did, and it turns out it's exactly what it says on the label – a sweet, sticky and yet weirdly vegetal caramel fudgey sauce made by cooking down artichokes. It's served with a salty sweet sunflower seed praline that we love, and two quenelles of what looks like a standard chocolate mousse, but is actually a gluten-free, dairy-free, egg-free version made by mixing the chocolate with water and then whisking it over ice until it gets the required creamy consistency. So weird, so intriguing. We still don't know if we liked it, but we don't regret it either.
You might take the simple set-up of this restaurant and the delightfully eccentric soundtrack of Tom Jones, the Cranberries, Sinatra and Corey Hart as a cue that you don't need to take Saint Peter that seriously, but underestimate this kitchen at your own peril. This is seafood cooking that is fresh to death, plus it's possible to get out of here for under $100 a head, even with a few cheeky glasses of wine thrown on the tab. We'll raise a claw to that.
Venue name:
Saint Peter
Contact:
Address:
362 Oxford St
Paddington
2021

Opening hours:
Wed, Thu 5.30pm-late; Fri nnon-2pm, 5.30pm-late; Sat, Sun 10am-3pm, 5.30pm-late