The best restaurants in Bondi
Looking for the best Bondi Beach restaurants? Our guide will keep you fed and watered in this famed beachside 'burb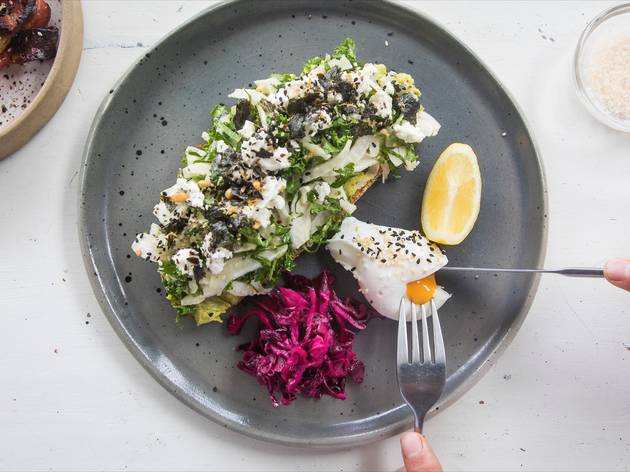 While most trek to Bondi to lap up the sun and sand, it's worth noting there are plenty of ace restaurants to check out too. Whether it's a long lunch or a sandy-footed post-swim snack, you'll find somewhere great to eat in North and South Bondi and beyond. While you're at it, check out our guides to the best Bondi cafés, Bondi bars and Bondi shops.
RECOMMENDED: The 50 best Sydney restaurants
The best places to eat in Bondi
Fancy a drink instead?
Based on Instagram posts alone, you'd be forgiven for thinking Bondi was only about sunrise yoga, surfing and high intensity cardio session. But this beachfront 'burb also possesses an ace collection of bars for when the old exercise you want to be doing is bending the elbow.
Have brunch by the beach
In a suburb where morning runs, dawn surfing and AM yoga are part of your daily routine, breakfast really is the most important meal of the day. We got up with the sun to find the best brekkies in this clean-living corner of Sydney.
Hit the shops after your swim
Gould Street has become the go-to destination for boutique shopping by the beach. You'll find luxury labels, organic cosmetics, locally made activewear, playful jewellery and ethically made denim all on the one strip.
More to explore