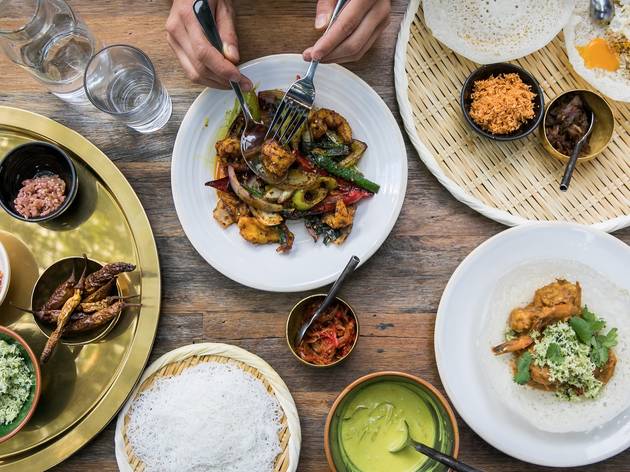 1/16
Photograph: Anna Kucera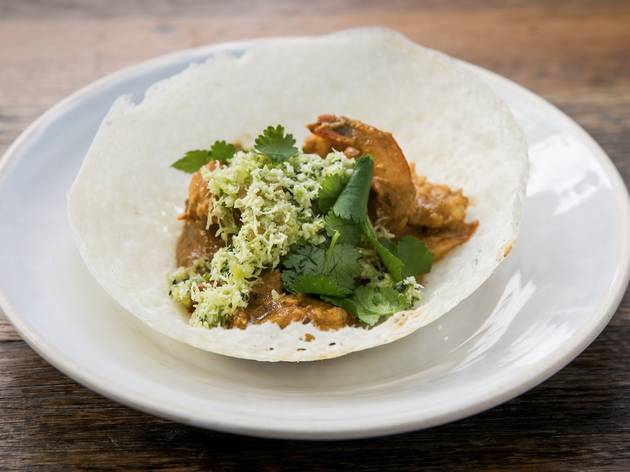 2/16
Photograph: Anna Kucera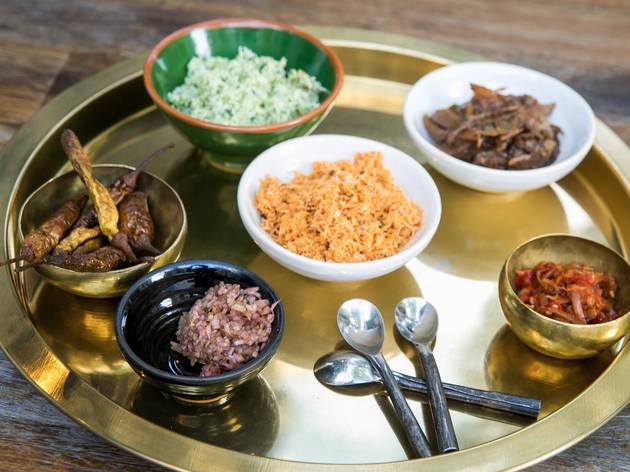 3/16
Photograph: Anna Kucera
4/16
Photograph: Anna Kucera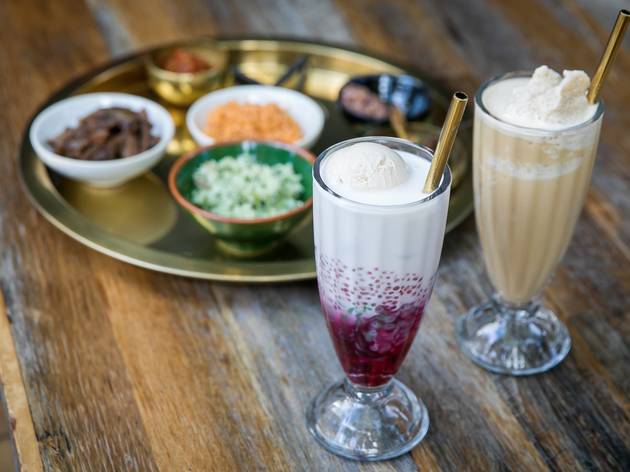 5/16
Photograph: Anna Kucera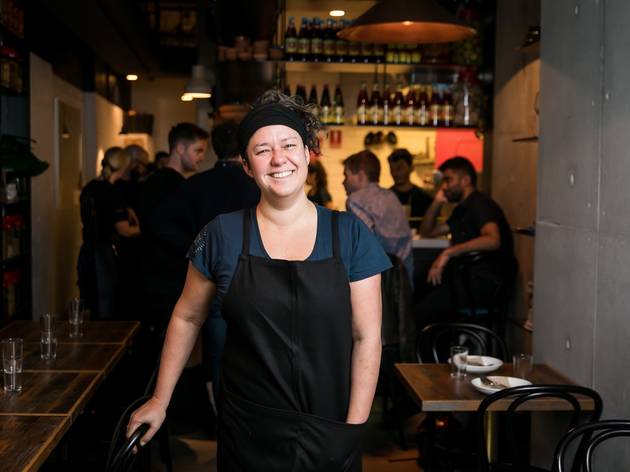 6/16
Photograph: Anna Kucera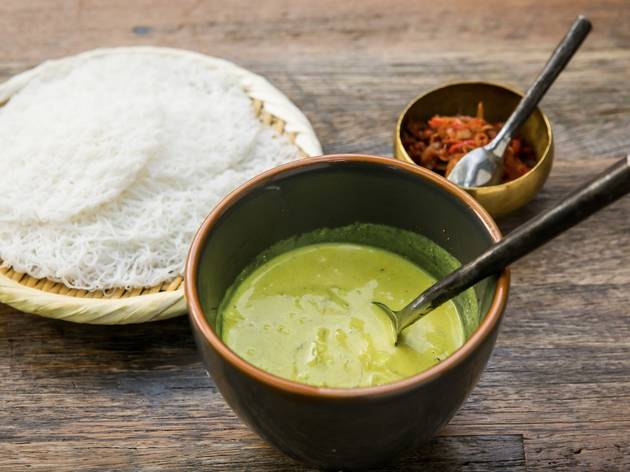 7/16
Photograph: Anna Kucera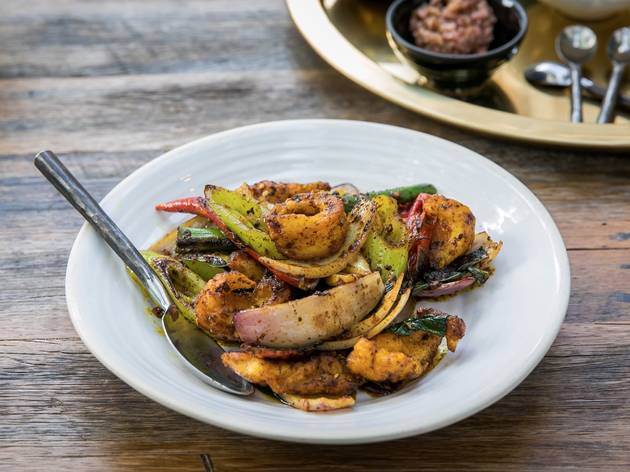 8/16
Photograph: Anna Kucera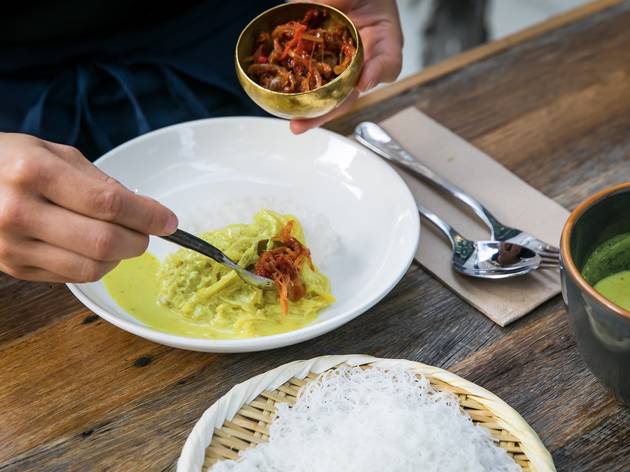 9/16
Photograph: Anna Kucera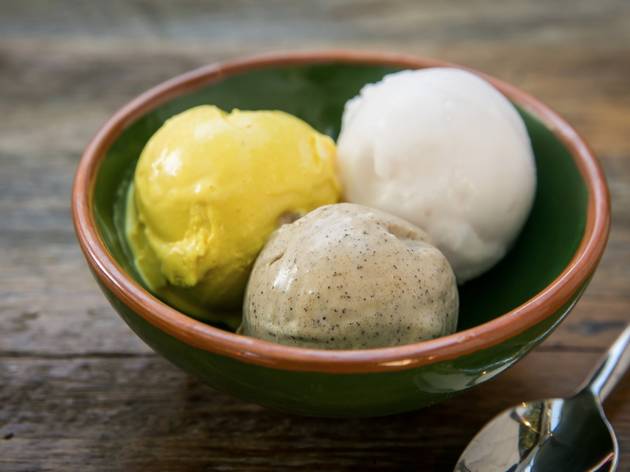 10/16
Photograph: Anna Kucera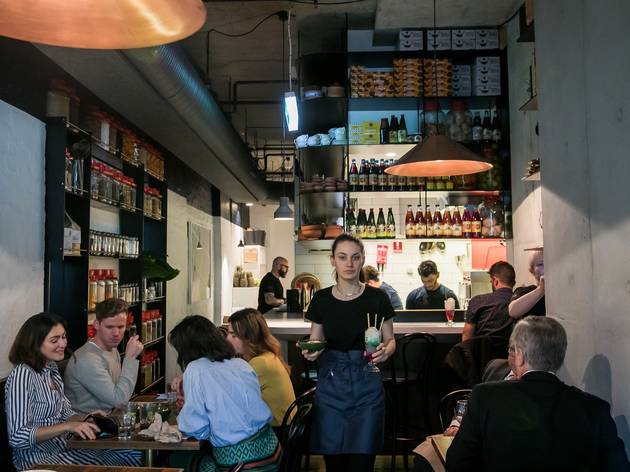 11/16
Photograph: Anna Kucera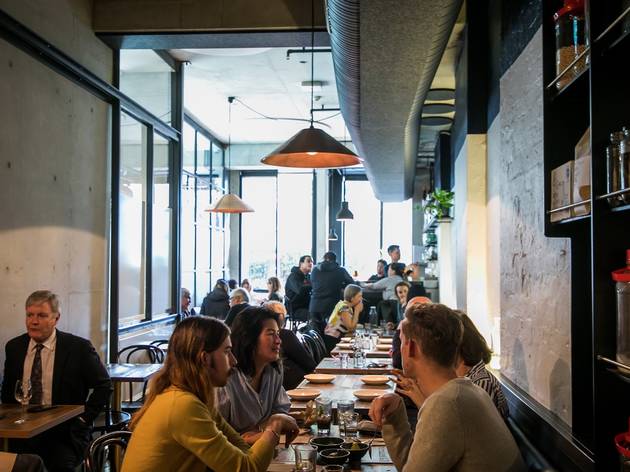 12/16
Photograph: Anna Kucera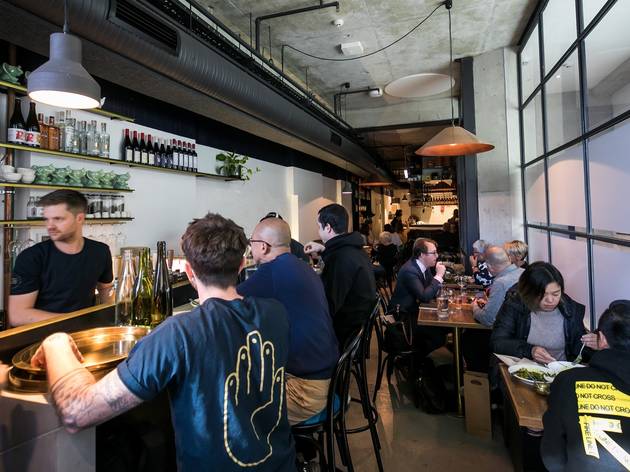 13/16
Photograph: Anna Kucera
14/16
Photograph: Anna Kucera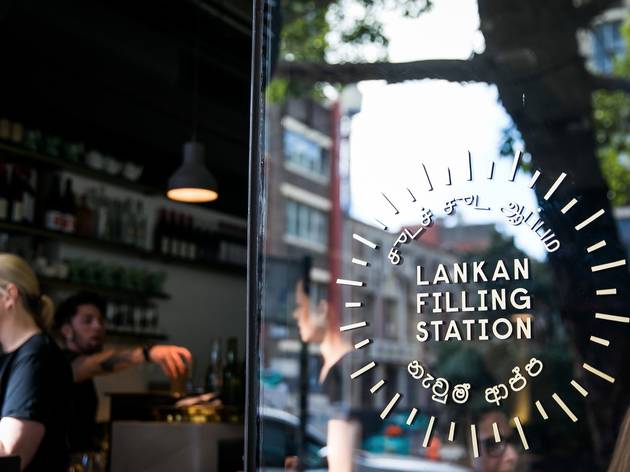 15/16
Photograph: Anna Kucera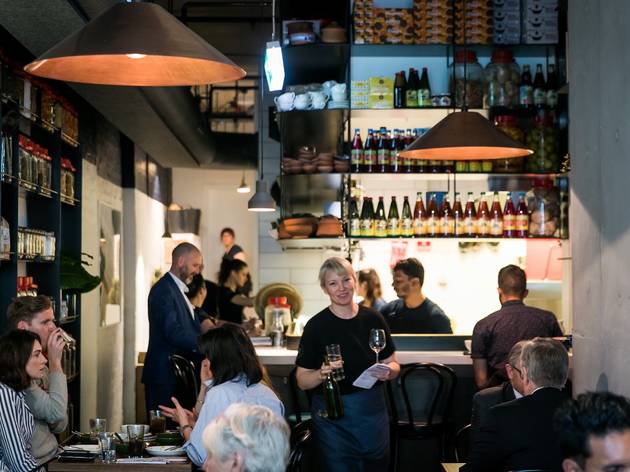 16/16
Photograph: Anna Kucera
Time Out says
O Tama Carey returns at last, in a blast of tropical fire, with 2018's most anticipated restaurant opening
We know what you're thinking: can you handle the hot buttered cuttlefish with the five chilli heat ranking? The answer, surprisingly, is yes, you can. Sure, at a Thai place those red pepper symbols might have you reaching for the panic button, but at Lankan Filling Station the aim is not to blow your head off with heat. Don't get us wrong, it's not mild. But the sweet red chillis with blackened skin are just warm; the green bullhorn peppers are closer to a capsicum and extra juicy; and the heat from the chilli and curry leaf butter plus a whole lot of black pepper is more like emphatic punctuation in each bite, rather than an all-out fire sale in your mouth. If you're actively looking for the burn, you'll need to order the properly hot pol sambol (coconut, red chillis, Maldivian bonito and lime), the sharp yet balanced katta sambol (chilli, onion, lime), or pickled green chillies on the side.
This go-your-own way approach to dining is what makes Lankan Filling Station such an exciting prospect. They've set up the menu like a spicy Duplo set, and you decide what kind of meal you want to build, marking your order on the white paper menu. It also means that you can genuinely get out of here for under a $50 if you order right. For small appetites there are snack-sized hopper sets or hopper bowls, but if you're here to conquer the menu order the full-sized curries with as many hoppers on the side as you can take. In a busy service they're dishing out 400 of the fermented coconut and rice flour pancake bowls, and that's not counting the warm, squiggly string hoppers like vermicelli nests that you dunk in a mild coconut and onion gravy.
If dinner is a popularity contest, the fish curry would wear the crown and sash. It's creamy, deeply savoury and gently spiced with fennel seeds, bay leaf and fresh coriander. At the total other end of the spectrum, the mutton curry is made with a black, dry spice mix containing cardamom, cinnamon and clove that's been roasted almost to the point of burning. This is a takes-no-prisoners, all-out spice attack sans the pacifying addition of coconut.
Now might be a good time to consider a sweet, pink, rose milkshake called faluda, or for more muted thrills they've stocking a very approachable wine list that errs towards the natural and new world with the beautifully rounded Latta vino quartz bianco, or the tangerine dream that is the Kindeli gewürtz/riesling from NZ. Or get a half lite of Young Henrys on tap that comes in a carafe.
There have been whispers of a Sri Lankan dining wave, but Lankan Filling Station is the mighty crash of that breaker hitting land, specifically a skinny pocket of Darlinghurst where the giant spice canisters double as decorations. We've waited a very long time for O Tama Carey to open her own restaurant. After her time in the Berta kitchen there were nearly four years of drip feeding us pop-up dinners and market stalls, but now the Sydney chef has a permanent home that's bringing tropical fire to a pocket of Sydney better known for classic Italian, and the only thing standing between you and more curry is the wait time on a table.
Details
Address:
58 Riley St
Darlinghurst
Sydney
2010

Contact:
Opening hours:
Tue-Fri noon-10pm; Sat 10am-10pm; Sun 10am-4pm
Users say