Darlinghurst area guide
Restaurants, bars, shops and events in Darlinghurst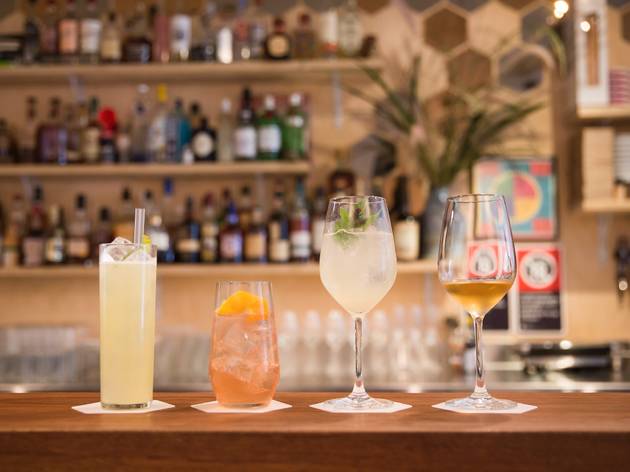 The razors have been blunted in Sydney's former centre of sex, drugs and crime. Now, lanes where you once dared not walk are home to bars you'd kill to get into – shady little places at the forefront of the city's small bar movement like Love Tilly Devine and the hidden-if-not-very-small Shady Pines and Cliff Dive. And there's always old favourites like the Darlo.
There's also a huge range of small commercial art galleries, high end furniture shops and a very respectable theatre.

Food in the blocks between Oxford Street and the Cross has also picked up – Victoria Street is choc-a-block with great eats and home to Sydney's most popular ice cream shop in Messina – and you'll find one of Sydney's thinnest, most perfectly crisp (and ruthlessly authentic) pizzas at Lucio.

Despite lockout laws causing venues to close their doors at 1.30am, Oxford Street is still home to plenty of gay bars, and hipster gig venue of choice, Oxford Art Factory. Darlo can still be as shady as it ever was. The difference now is, you can do it with a bit of style... and get the best pork roll going when you need that 4am stomach-filler.