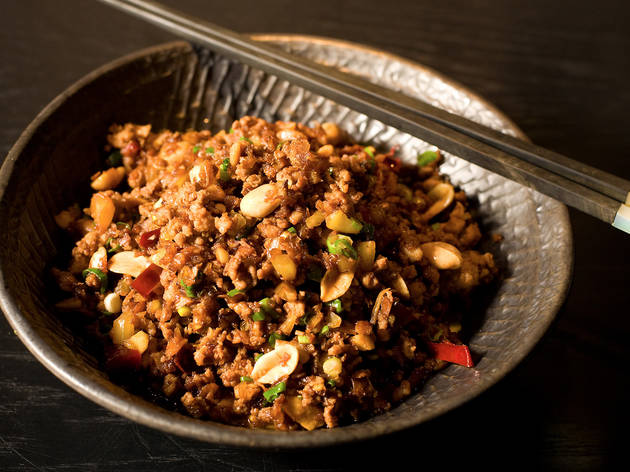 1/11
Photograph: Daniel Boud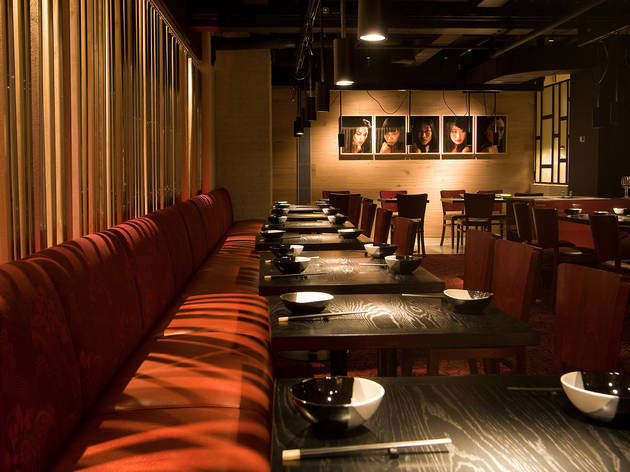 2/11
Photograph: Daniel Boud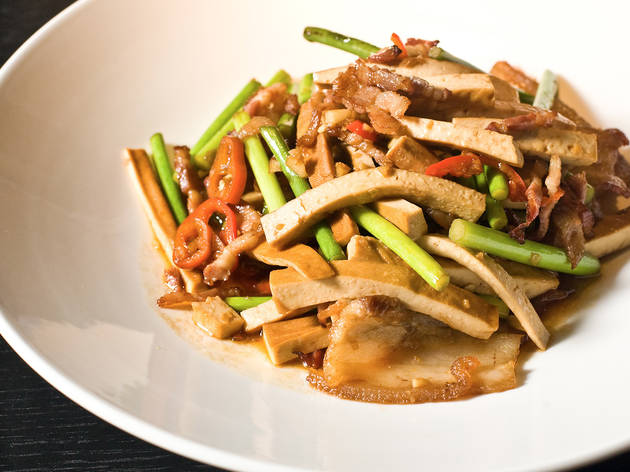 3/11
Photograph: Daniel Boud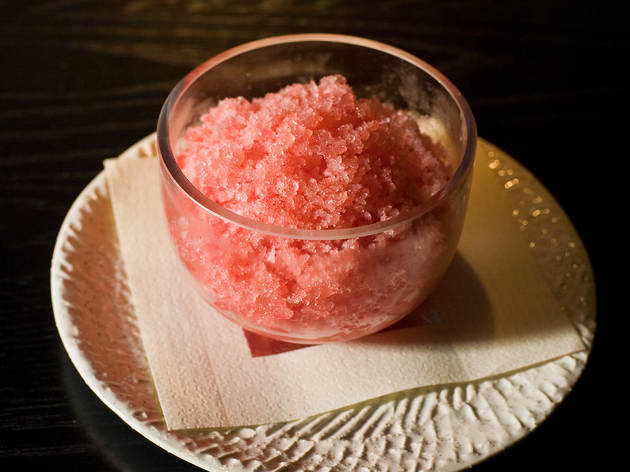 4/11
Photograph: Daniel Boud
5/11
Photograph: Daniel Boud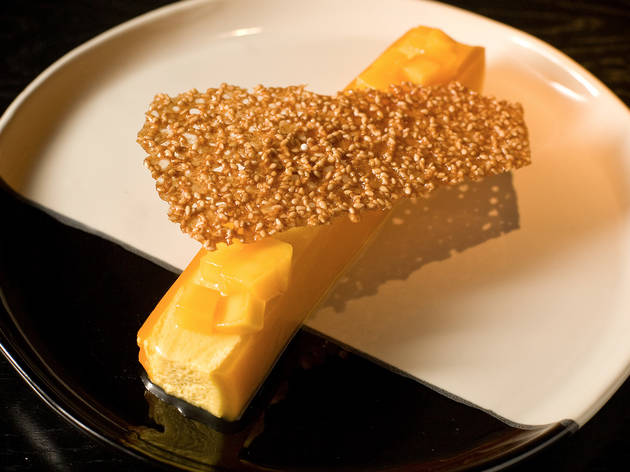 6/11
Photograph: Daniel Boud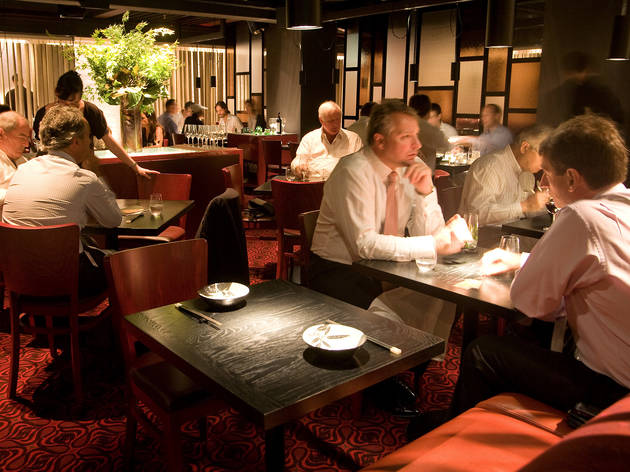 7/11
Photograph: Daniel Boud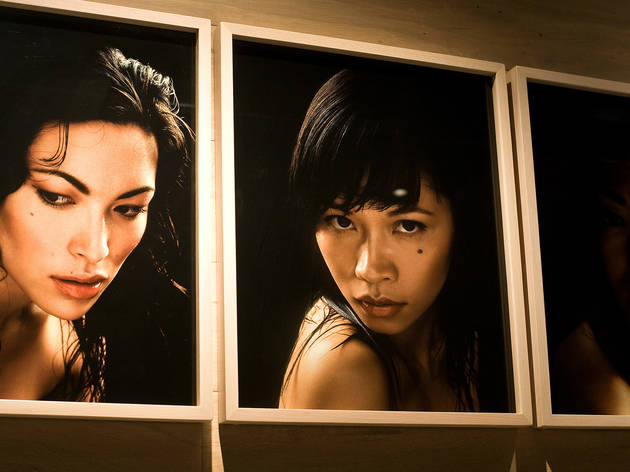 8/11
Photograph: Daniel Boud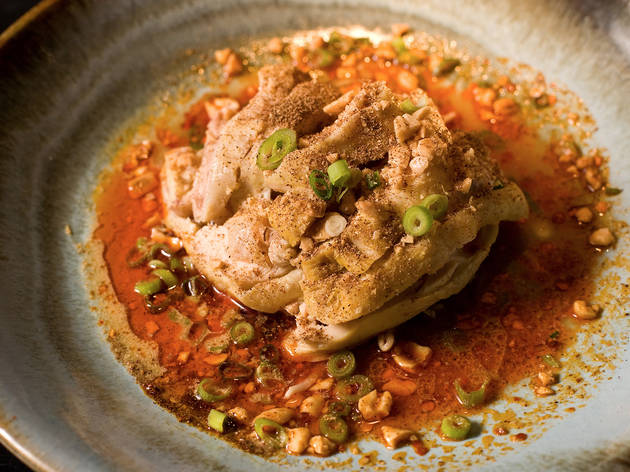 9/11
Photograph: Daniel Boud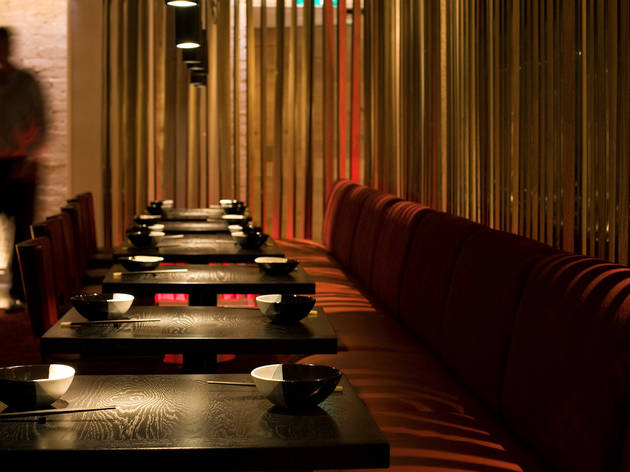 10/11
Photograph: Daniel Boud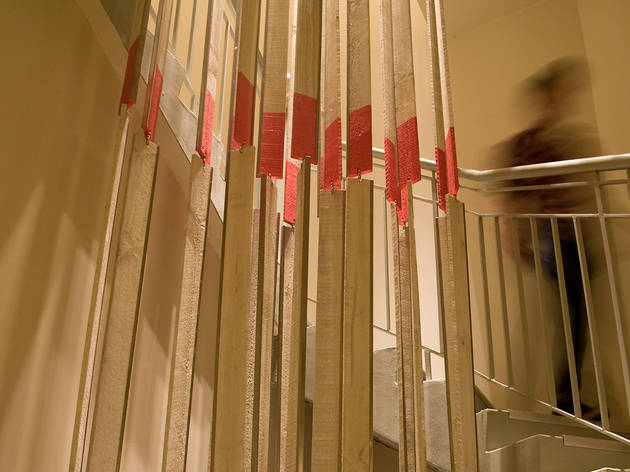 11/11
Photograph: Daniel Boud
Time Out says
Friendly warning! We're working hard to be accurate. But these are unusual times, so please check that venues remain open.
Neil Perry's exciting Chinese now serves Yum Cha as well as the pork burger
Rather than choosing some airy harbourside venue with Opera House views, Neil Perry's gone subterranean in the city for Spice Temple. "I'm asking people to go down a number of steps and come underground in beautiful Sydney," says Perry. "To do that, I felt I had to have something really special."
And special it is – a Chinese restaurant that does not serve any Cantonese dishes. Instead, you'll find a menu that roams China from Sichuan to Yunnan to Guangxi. But the question tingling on everyone's lips is the chilli factor. "The dishes [on the menu] that are in red, they're hot," explains Perry. "Chilli isn't just about blowing people's minds out. It really is about adding that flavour and mouth-feel and excitement." Go with a bunch of friends and try as many different dishes for the table as you can. You're guaranteed to taste something here that your mouth has never experienced before. In a very, very good way.
The room has a bit of a swingin' Shanghai gentleman's club atmosphere with rich red carpet, deep, chubby leather banquettes, vases of bamboo and curtains that look like giant matchsticks. The service is breezy yet professional, and if you don't want to sit down straight away there's a bar out the front serving cocktails named after the animals of the Chinese zodiac.
Start with some pickles and cold cuts - the smashed cucumbers with garlic and ginger are a refined version of the classic cucumber salad, and the pickled cabbage and radish is a great way to refresh your palate. Hot and numbing white cut chicken is less scary than it sounds. Cold poached chicken, with its thrilling gelatinous quality, provides respite from the lava-like sauce, enriched with peanuts and sesame. It's a very interesting dish: a big hit of incredibly complex flavour very gradually turns into a long, cool burn that eventually numbs your mouth. Or try the more innocuous steamed-then-shredded chicken with garlic and spring onion oil (we couldn't help thinking it would make an awesome chicken sandwich). The lamb and cumin pancake is a table favourite - thin, crisp salt-flaked sheets of Chinese-style pancake with a scattering of cumin-scented lamb sandwiched in the middle. We're keen to try the cat's ear noodles with peppers and chilli sauce on our next visit.
Three shot chicken sounds exciting on paper. A hot pot of chicken, mushrooms and carrot is placed on a portable burner at the table; the idea is that you pour the individual shots of beer, chilli and soy into the hot pot. Unfortunately, the romance of everything else happening at the table is disrupted by the clunky gas burner. Better is the tasty mess of bacon, pork, garlic shoots and chives stir fried with smoked tofu and spiked with chilli - vegetarian food made fun with meat!
Dish of the evening, though, goes to the quail stir fried with peanuts served over steamed egg custard. It's all about texture in Chinese food and here the squish, crunch and sigh all work together with chilli that emphasises rather than bullies.
Feeling the heat? Cool down with the watermelon granita (pictured) – it's sweet, looks pretty and does a great job of killing a chilli burn. Or go the creamy mango mousse topped with a thin sheet of sesame nougatine. Or the delicate, gelatinous island of shaved ice layered with sago and condensed milk and perfumed with rose syrup. Or the caramel ice cream with coffee granita served with a couple of chewy chocolate cookies... Oh boy.
There are 100 different wines on offer.
Spice Temple is an exciting restaurant – not just because it's Neil Perry's amazing food in a casual, fun environment. It's unlike anything Sydney's seen before. Bravo.
Read our exclusive interview with Neil Perry
Go here for… the pork burger
You may know Spice Temple for the rich and varied regional Chinese food focussing on everywhere from Sichuan to Hunan. It's well worth checking out. But did you also know Spice Temple features its own bar where the cocktails are based on signs of the Chinese zodiac? The Monkey is definitely worth a nudge (ginger beer, vodka, lime) but you might also like to check out the Dog (pisco, salted agave, lemon juice egg white). Abstaining? Spice Temple also feature a range of house-made sodas including the excellent lemongrass and rosewater number. Of course, if you're here, you can't look past the pork burger – sandwich stuff of legends. A soft bun holds slices of crisp roast pork, pickled cucumber, peanuts and chilli sauce. Oh. Mama.
Yum Cha at Spice Temple
Finally. Sydney's Spice Temple has wised up. They've had the
yum cha
menu on for some time at the Melbourne branch of Neil Perry's cross-regional Chinese restaurant, but it's a brand new dance for Sin City.
Enter the dark, basement-level city restaurant knowing this: it's not the sort of
yum cha
you want when you're battling a ten-beer-hangover. You should probably book, they only offer it Monday to Friday and it's one of those "wear pants" deals. Is it the sort of yum cha you want during a lunch meeting? Most definitely. Wednesday afternoon sees the place absolutely buzzing with guys in suits. You can practically hear the crackle of the black AMEX.
It's full service here. That means rare teas brewed from hand-rolled leaves, dumplings delivered to the table in pretty little steamers, and prices to match. But what you'll feel on the hip pocket, you can also see on the plate. And that's a whole lot of care. See the spring rolls, hand rolled until the skins are almost translucent, filled with chopped-up prawn and scallop and fried until lightly golden. Tiny little har gau are bite-sized pearly dumplings filled with sweet prawn.
Soy saucy egg and chive dumplings with their pretty little twisted tops have a bit of a breakfast vibe going for them, while juicy little prawn toasts are sweet, nutty and riddled with sesame seeds. Crisp rounds of salty pancake hold a layer of spicy lamb mince. Just add Tsing Tao. There's even a whole section of the menu devoted to Chinese-style sandwiches: glutinous steamed buns filled with crunchy roast pork covered in chilli sauce, or lightly vinegary tea-smoked duck.
Bigger dishes like crunchy tendrils of tripe with lime, chilli and salt or pressed-then-braised tofu and pork sandwiches are definite conversation stoppers and worth ordering if you want to luxuriate over lunch. The larger menu is available, too, if you're keen for Aussie-style chow mein, egg noodles, bacon and XO or a whole mud crab, if someone else is picking up the bill.
The verdict? It's about bloody time,
Neil Perry
.
Details