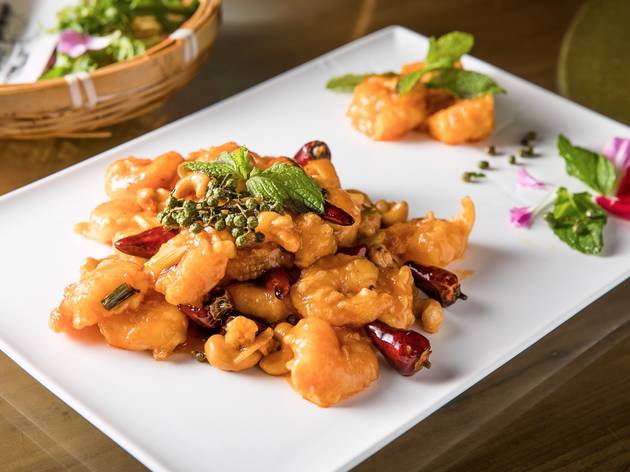 1/19
Photograph: Anna Kucera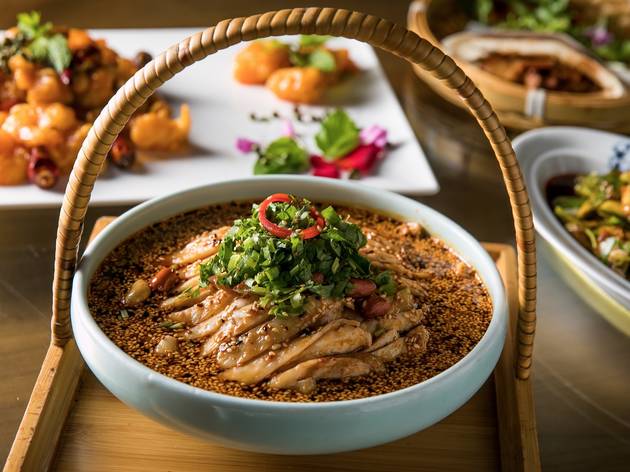 2/19
Photograph: Anna Kucera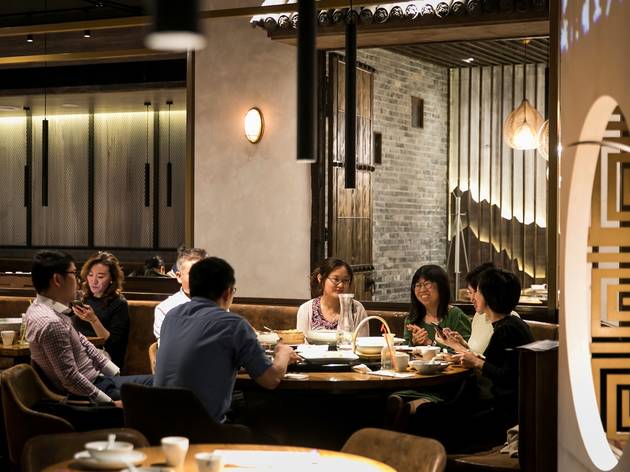 3/19
Photograph: Anna Kucera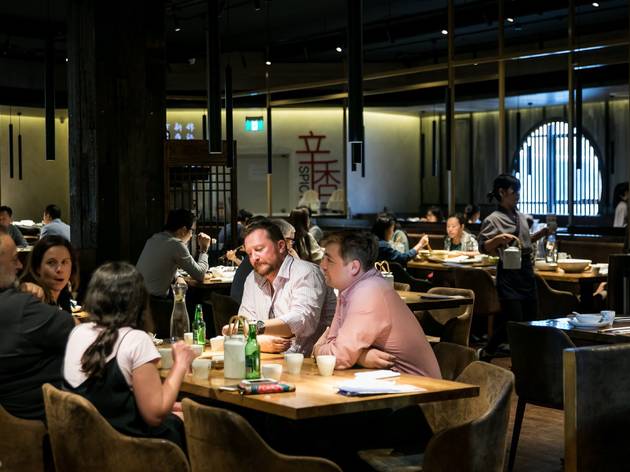 4/19
Photograph: Anna Kucera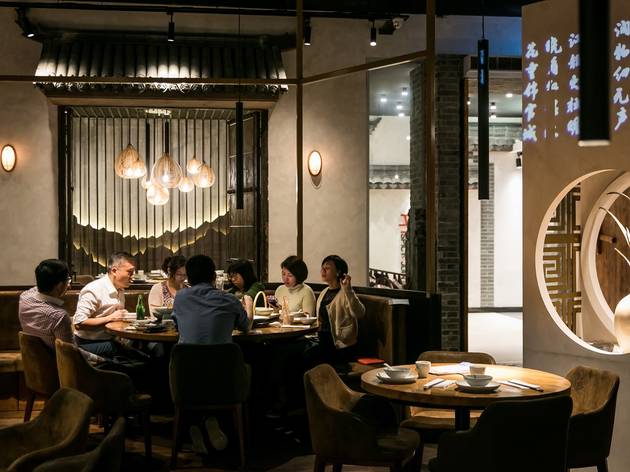 5/19
Photograph: Anna Kucera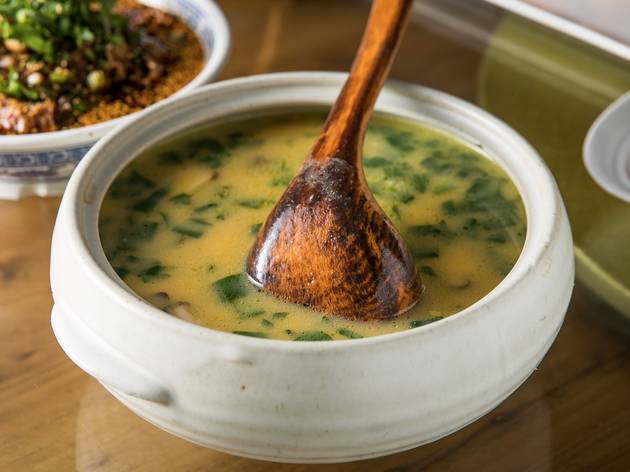 6/19
Photograph: Anna Kucera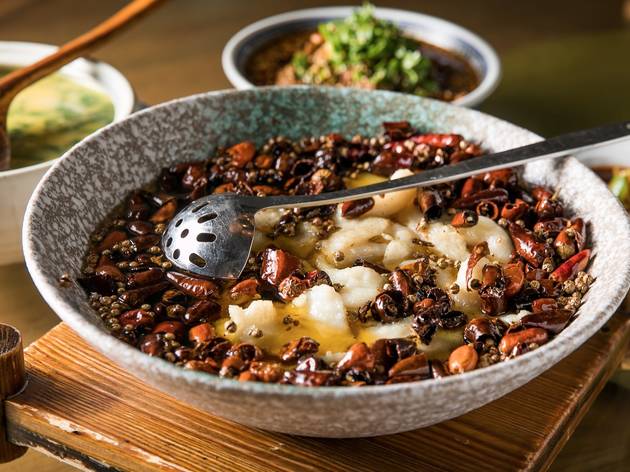 7/19
Photograph: Anna Kucera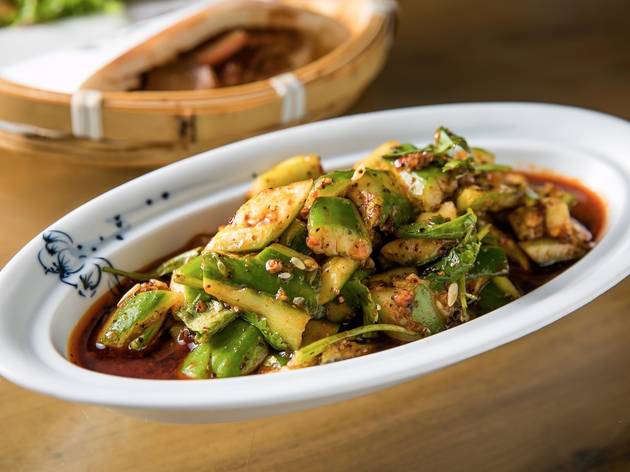 8/19
Photograph: Anna Kucera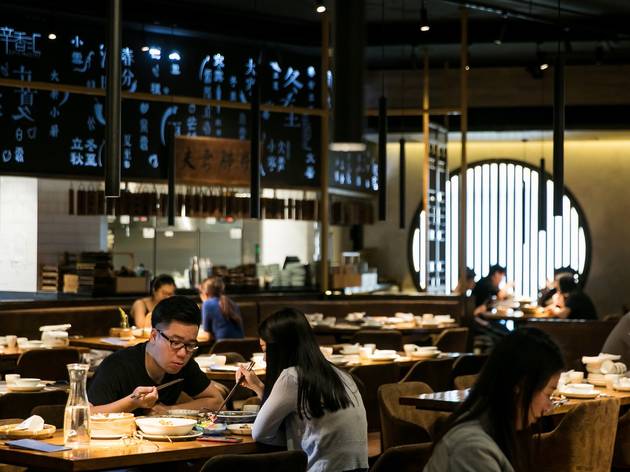 9/19
Photograph: Anna Kucera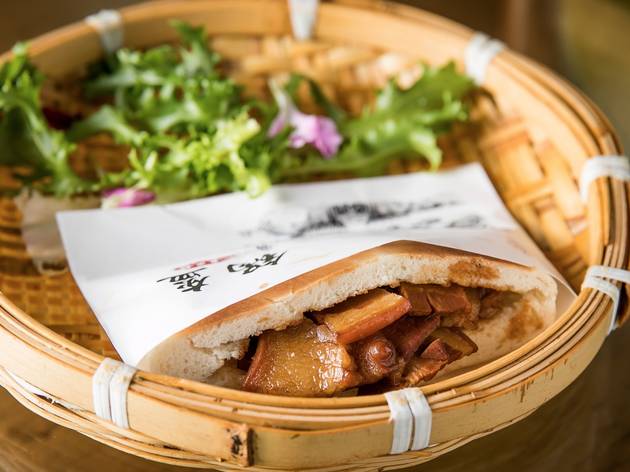 10/19
Photograph: Anna Kucera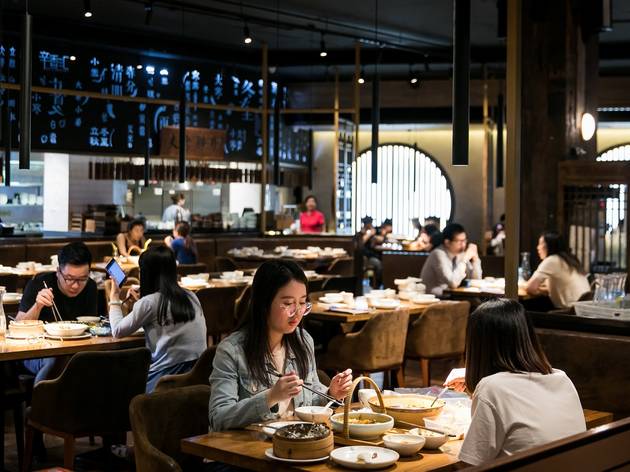 11/19
Photograph: Anna Kucera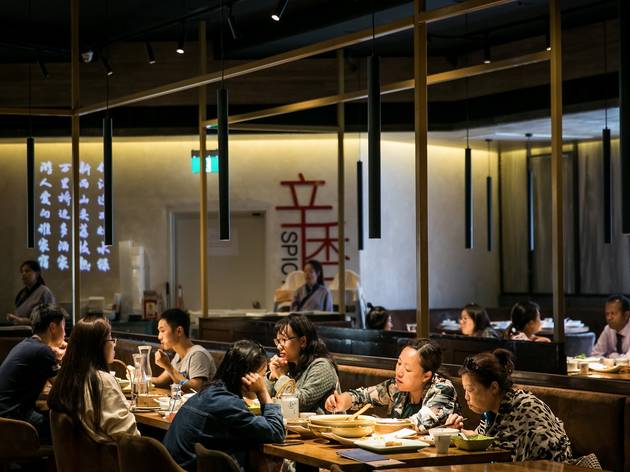 12/19
Photograph: Anna Kucera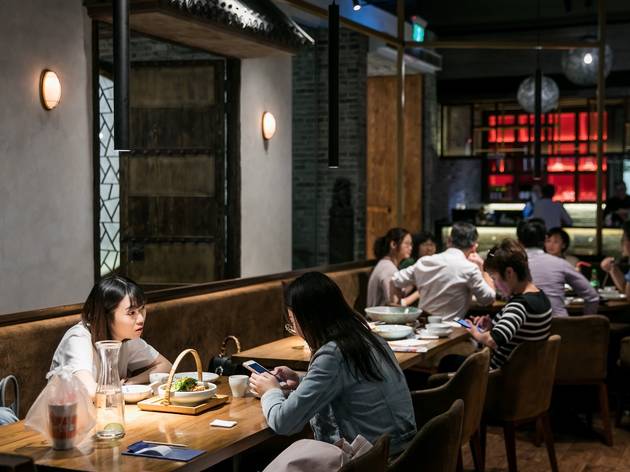 13/19
Photograph: Anna Kucera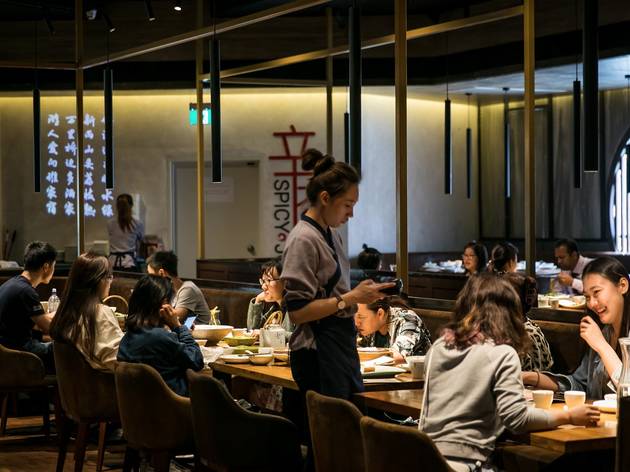 14/19
Photograph: Anna Kucera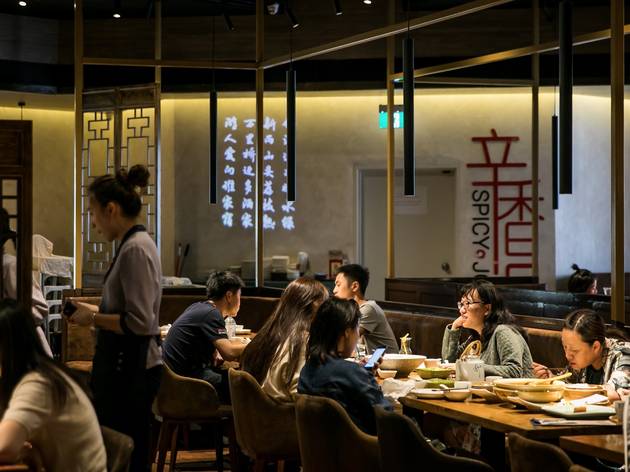 15/19
Photograph: Anna Kucera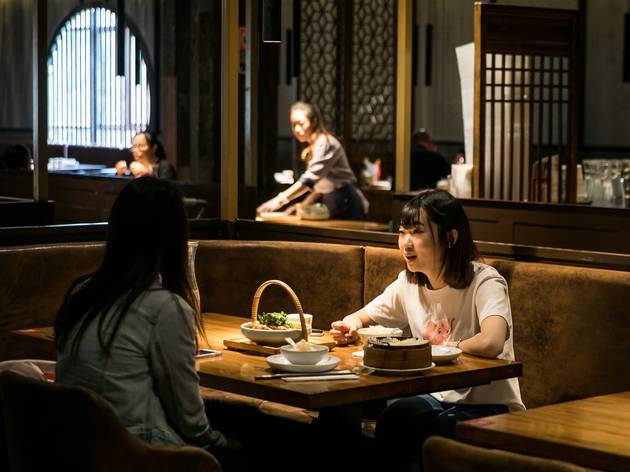 16/19
Photograph: Anna Kucera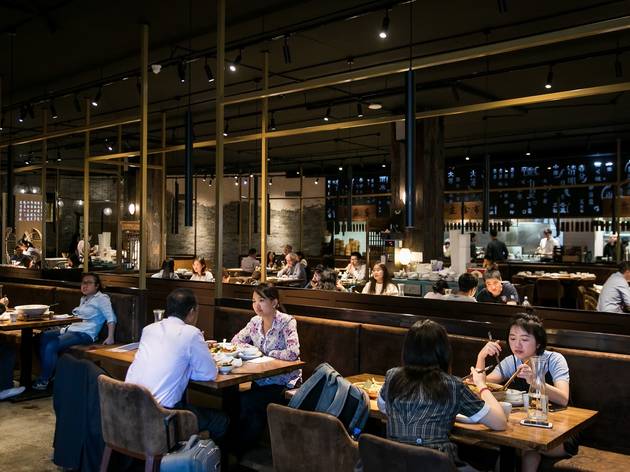 17/19
Photograph: Anna Kucera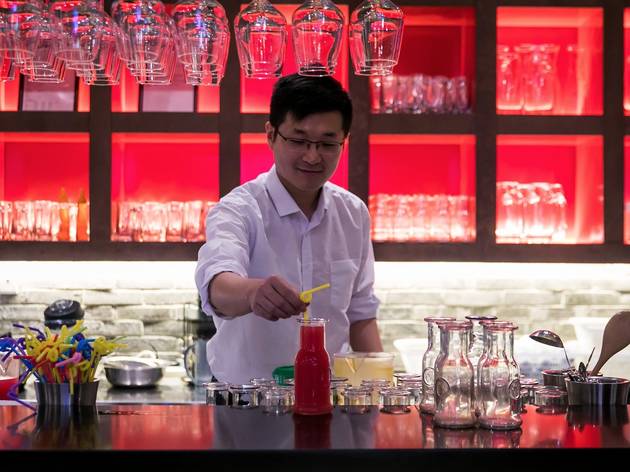 18/19
Photograph: Anna Kucera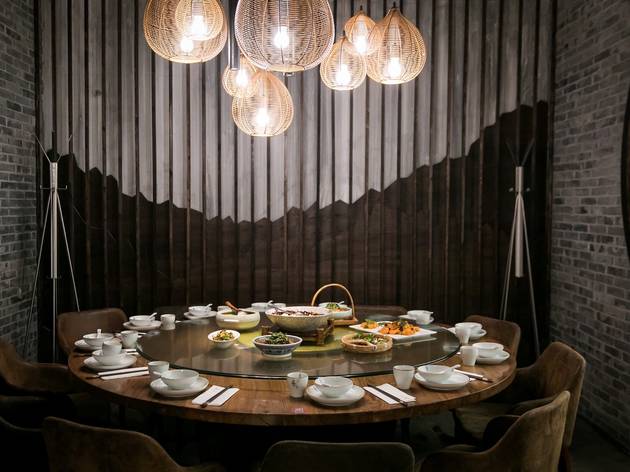 19/19
Photograph: Anna Kucera
Time Out says
Don't let the name fool you – Spicy Joint does stylish Sichuan on a backpacker budget
Did you know that above Chinatown's dingy-but-dependable food court, Eating World, is one of the hottest dining tickets in Haymarket? Spicy Joint, a wildly popular Sichuan chain in China, has expanded south – bringing peppercorn-littered braises, fiery hotpots and nightly queues to Dixon Street.
Here, lines are so regular they've been automated. Take a ticket and wait for your number to flash on screen like a supermarket deli. And no, that's not a glossy fashion magazine being handed to you – it's the menu, a hefty tome where every single item is accompanied by a big stylised image of what you're signing up for. It means you can order "fish fragrant eggplant" or "lion's head meatballs" with a degree of confidence about the end product.
The main event on most tables is a Sichuan specialty with an innocuous name: water-boiled fish. But it's a dish unlike anything ever seen by the uninitiated. What arrives is a salad bowl-sized receptacle of bubbling oil, blanketed by a thick layer of fried red chillies and peppercorns. At this point, confusion and panic might be setting in, but act cool. Make like Moses, using the strainer spoon to part this red sea and reveal plentiful slices of basa. They're gently water-poached before oil heated to just below smoking point is poured over, rapidly drawing out fragrance and spice from the chillies and peppercorns and to infuse the mild flavoured fish. It's a thrilling, violent looking dish that turns out to be gentle play on the palate – the unique cooking method produces perfectly tender fillets imparted with a politeness of spice rather than a frenzy.
The Chengdu brisket hotpot is another winner – stringy bean sprouts and thinly sliced beef in a hearty, numbingly spicy soup – while the other dish on all the regulars' tables is skin-on poached chicken fanned out in a bowl of peanut chilli oil, sprinkled with crushed peanuts, sesame and coriander. It's slippery, crunchy and fresh, and the kind of dish that at family dinners as a child you'd sneakily wheel the lazy susan for again and again while no one was watching.
If you're on the home stretch til payday but still want to meander through the region's cuisine, Spicy's got your back. Peppered throughout the menu are snacks and sides that cost as little as $4 for fast-track entry into flavour wonderland. Highlights are cold wheat noodles dressed with a tangy peanut sauce; a spicy, garlicky cucumber salad as loud in flavour as it is in crunch-factor, and a one handed pita-like affair that sees braised pork stuffed inside a pocket of crusty flatbread. To finish, settle the fire in your belly with a soothing, simple bowl of rice and chopped greens in chicken soup, made compelling with an extra umami kick of tiny dried shrimp boiled into the stock.
For a midmarket restaurant, the dining room is proper beaut – an expansive, high-ceilinged affair that's translated a traditional teahouse feel into a bustling restaurant. For Chinese food adventurists seeking "hole in the wall" regional cuisine from mom and pop, look elsewhere. This joint is part of a new wave of shiny food empires from the mainland, where slick presentation, service and reliably delicious food in innumerable varieties are the new cool. If you want to know where young people in China are actually eating, it's at places like these – they're busy riding the wave of commercialism and there's not a melamine bowl in sight.
Details
Best selling Time Out Offers