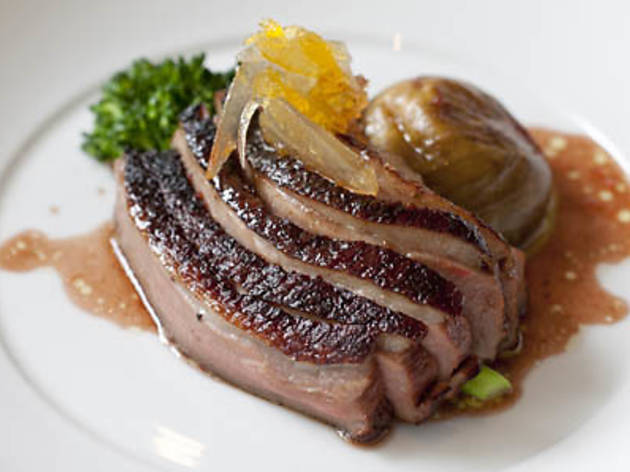 1/12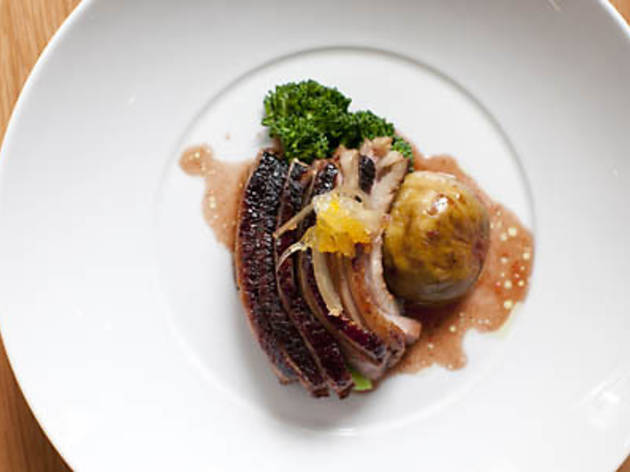 2/12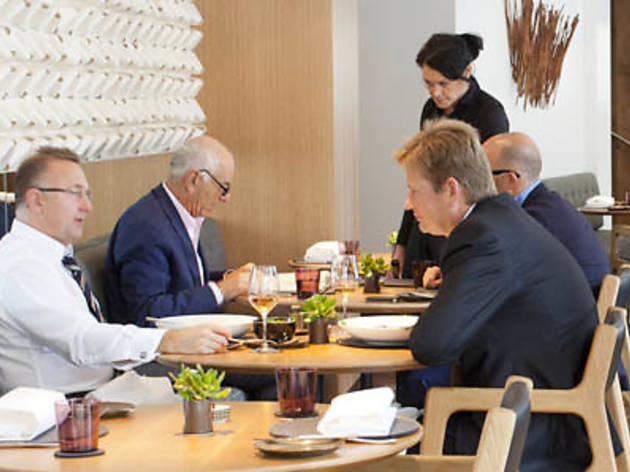 3/12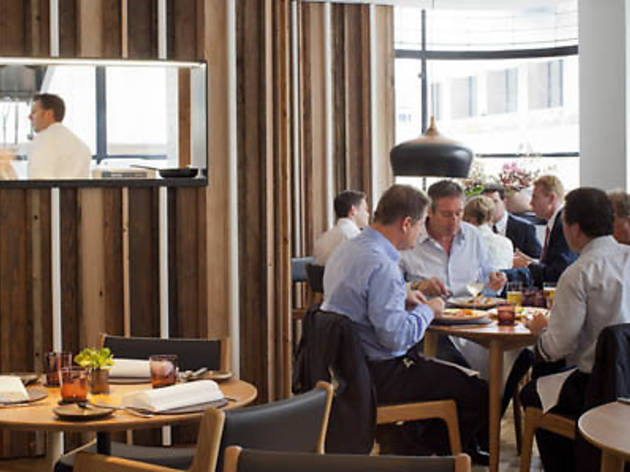 4/12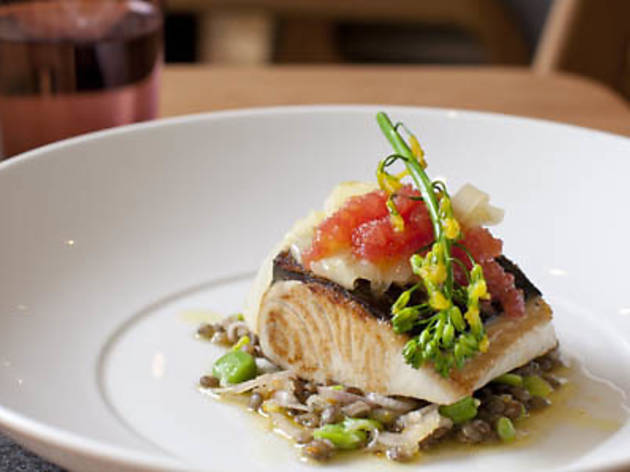 5/12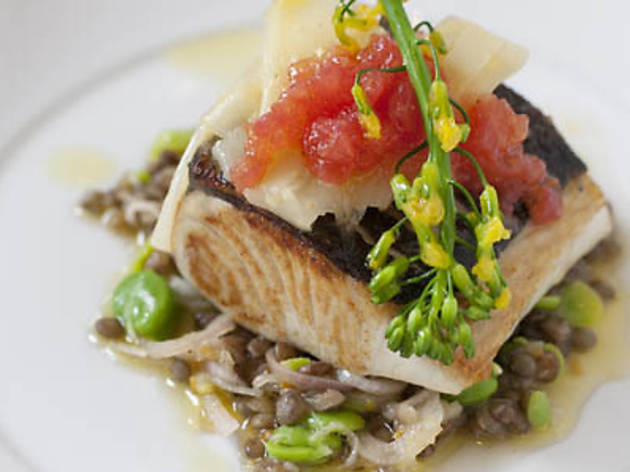 6/12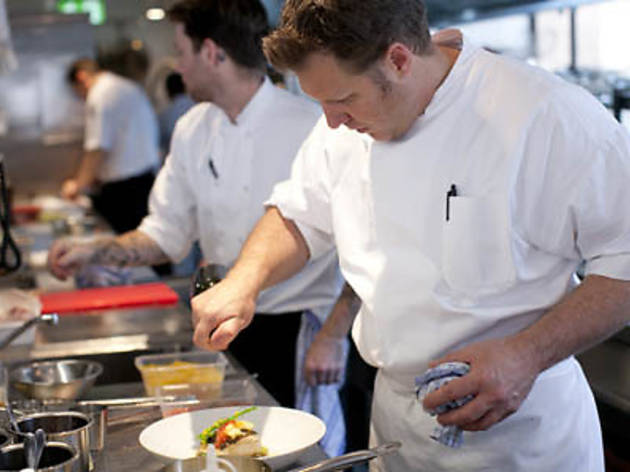 7/12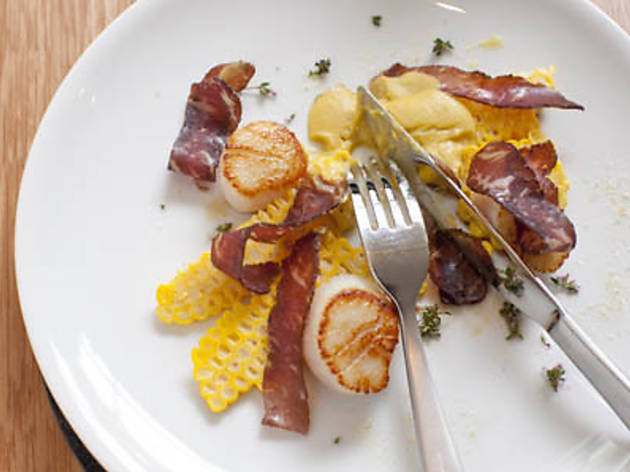 8/12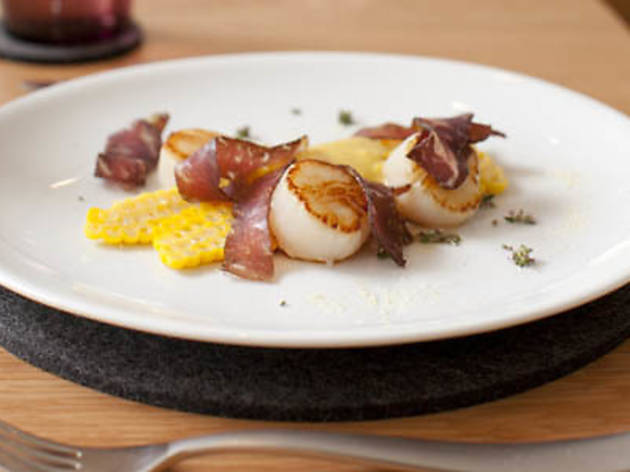 9/12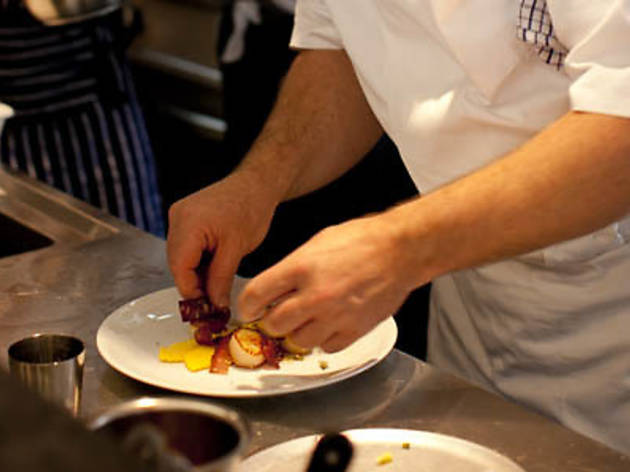 10/12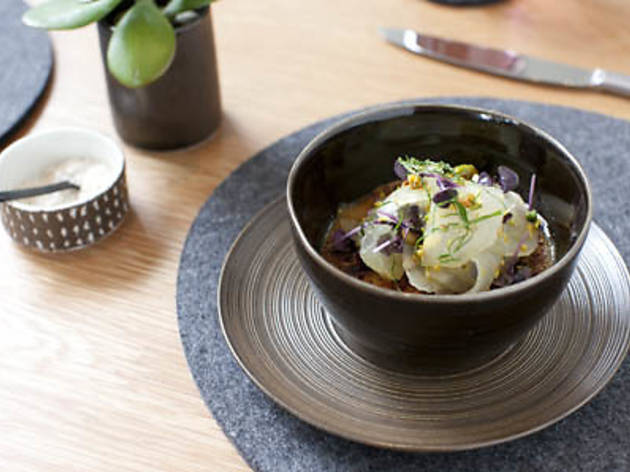 11/12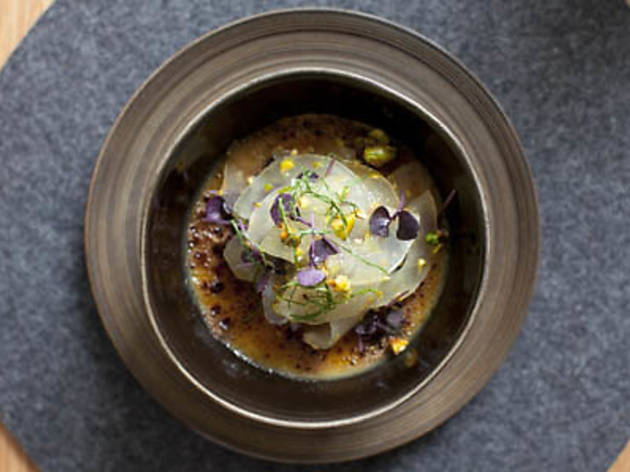 12/12
After a ten-year stint overseas, hospitality dream team Ross and Sunny Lusted are back in Sydney with a brand new restaurant.
Ten years is a long time to be out of city like Sydney. But global wanderers Ross and Sunny Lusted watched the waters, read the smoke and threw the bones. They have swept aside all the hot dogs and taxidermy championed by a new generation of cowboy chefs and launched a sophisticated offering that gets it right from the moment you walk through the door.

The pair certainly don't do things by halves here – just take a look at the all-star cast featuring floor manager Penny Watson-Green (former general manager of Rockpool) and Helen (ex Tetsuya's) McGahan on the wine. McGahan's list has a few South African drops on there, too – a nod to the chef's heritage. Or you could just go a half bottle of Chablis and be done with it.

A salad of heirloom carrots is a mix of little cubes of pickled purple carrot, carrots grilled over ash, some roasted in salt, others raw and shaved, and some curled around blobs of whipped sheep's milk curd. It's all amidst a tangle of bitter salad leaves. But then there's scallops sautéed in burnt butter with sweet kernels of corn and a tiny little bit of corn puree. Shags of biltong give the dish a powerfully salty, dry edge. Oh yes. Ross can cook.

Take a look at his white cut chicken – that Cantonese favourite of plunging the chook in liquid, bringing it to the boil then relying on residual heat to cook it very gently – here, served with the finest julienne of ginger you ever did see. The ginger slices are a nest of hot spice, contrasting with the soothing blandness of the juicy poached chicken, served with its own poaching broth, topped-and-tailed bean sprouts (nice!) and fresh picked basil leaves. A little bowl of brown rice garlanded with coriander comes on the side. It's super-restorative. And there's the burnt caramel cream (like a crème brûlée, only looser and creamier) embedded with sherry-soaked sultanas and topped with fresh pistachio and thin slices of tiny bosc pear. We'll take four. But please, can we party one more time with the sugar bananas, fresh mango cheek, slivers of fresh young coconut, coconut ice, mango ice cream, and palm seeds? Because that's summer on a plate, right there.

Like we said – no taxidermy, no tacos, no hot dogs. What you'll get instead is a simple room with custom-made tables, designer chairs, ceramics and felt place settings designed by chef Ross himself (who worked at Rockpool back in the day, if your Sydney memory extends back to the 90s).
It's corporate, sure, but it's beautifully designed and made to facilitate food – not parties. That said, the room needs music – the silence apart from chews, Bridge Street traffic and conversation can be a little overwhelming. The Bridge Room does, however, serve what is most likely the most attractive Campari and soda in the city. A tumbler holds an enormous hunk of ice with two perfect tiny quadrants of blood orange perched atop the ice. There's a tiny, tiny straw, and a separate beaker for the soda. So classy. This is not goodbye to fried chicken and tequila by the way; it's just farewell for now, as we welcome in the most exciting CBD fine diner to have opened this year.
Venue name:
The Bridge Room
Contact:
Address:
44 Bridge St
2000

Opening hours:
Lunch Tue-Fri; dinner Tue-Sat