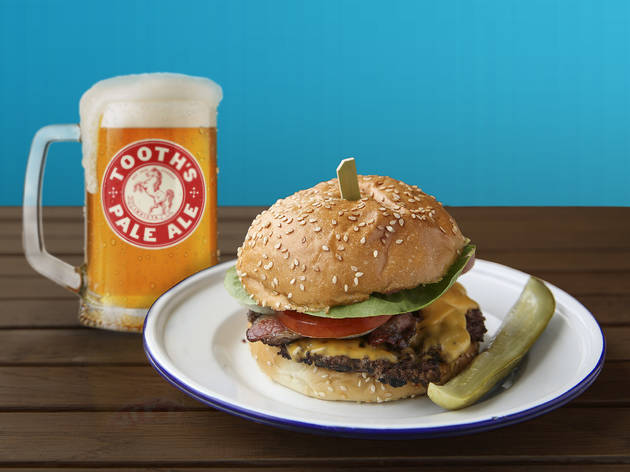 The only way to get tickets to Battle of the Burger
Battle of the Burger sold out within hours, but there's still one way you can attend
Less than a day after we announced the finalists in Time Out Sydney's Battle of the Burger – in partnership with Tooth's Pale Ale – the event sold out. It'll be taking place at Petersham's Public House on August 23.

Why are we telling you this? Well. Because you don't have to give up hope just yet. There's still one way to get to our party. We've saved a golden ticket: a double pass to the event, including burgers and beers. Entering the competition below is the only way to attend, if you weren't one of the lucky few to buy a ticket.
To win, you just need to sign up to our weekly newsletter, by inputting your details below. Even if you don't win, you'll win, because the newsletter is stocked with the best of what's on in Sydney, every single weekend. Oh, and did we mention it's often stuffed with burgers?
If you're already a subscriber, you can still enter. And we won't send you double emails or anything.
---
COMPETITION CLOSED
Sydney's Battle of the Burger Lineup
Feel like something cheesier?
Throwing all carb-caution to the wind, Time Out Sydney has gone on an eating rampage through Sydney's pizza restaurants to track down the city's best. You're welcome. Now get thee to a pizzeria!
Best selling Time Out Offers