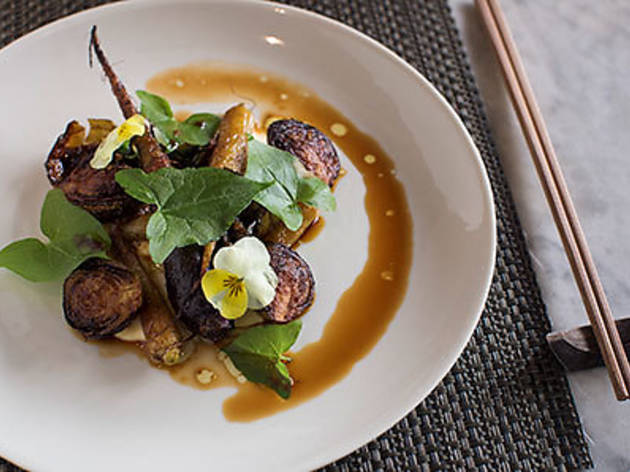 1/10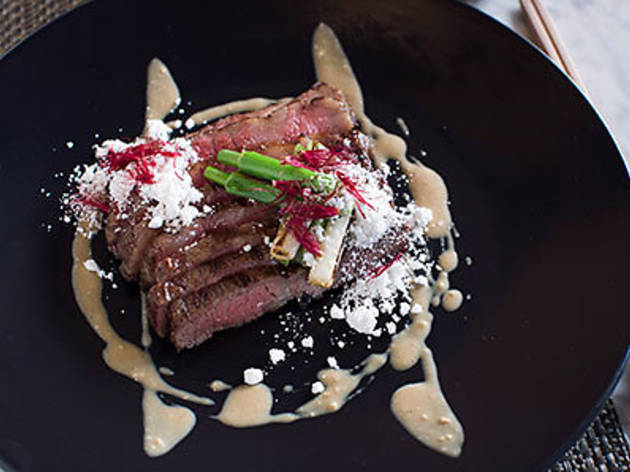 2/10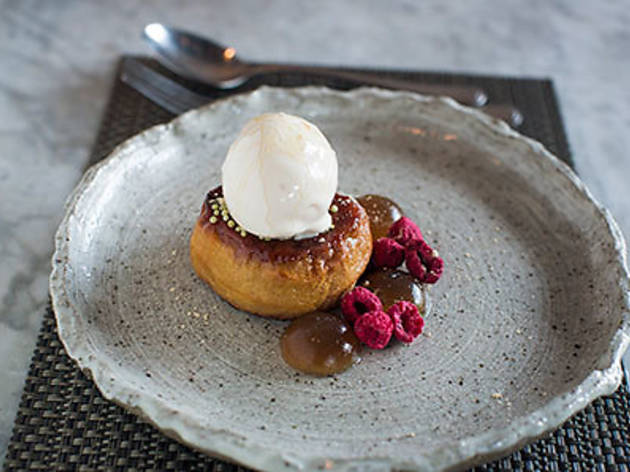 3/10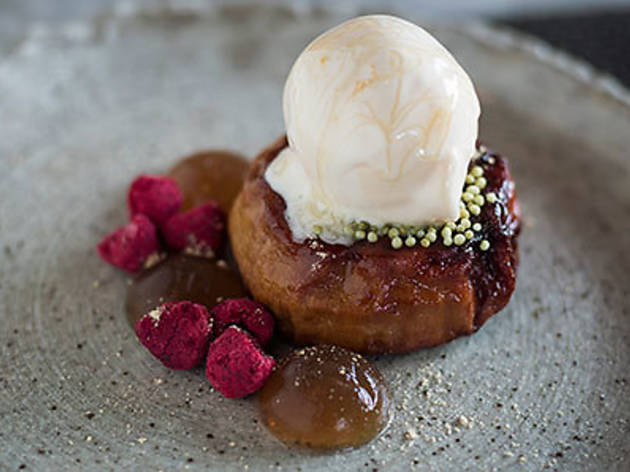 4/10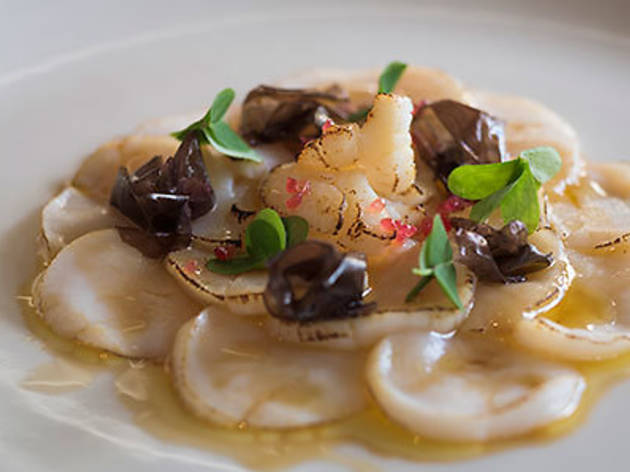 5/10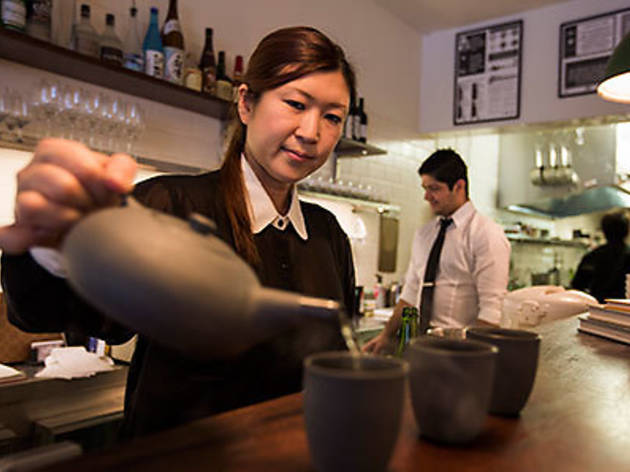 6/10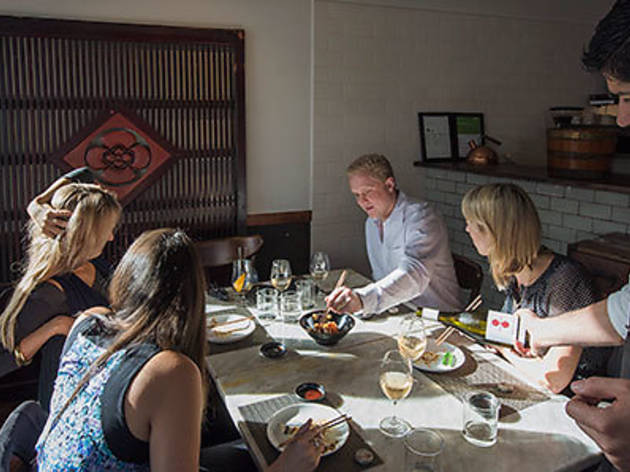 7/10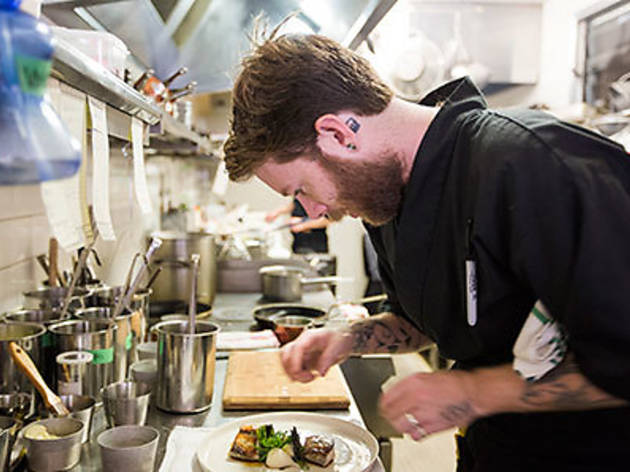 8/10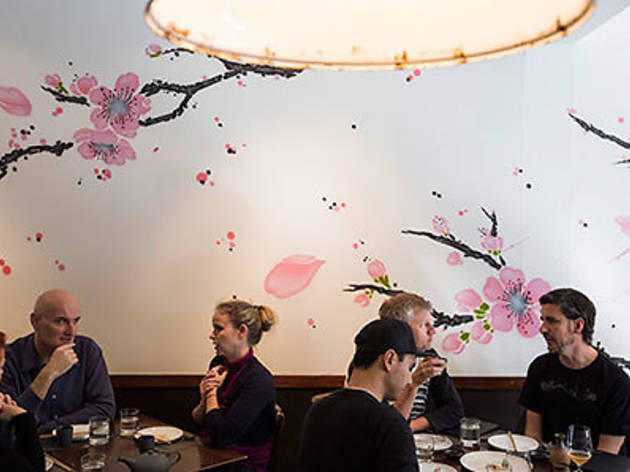 9/10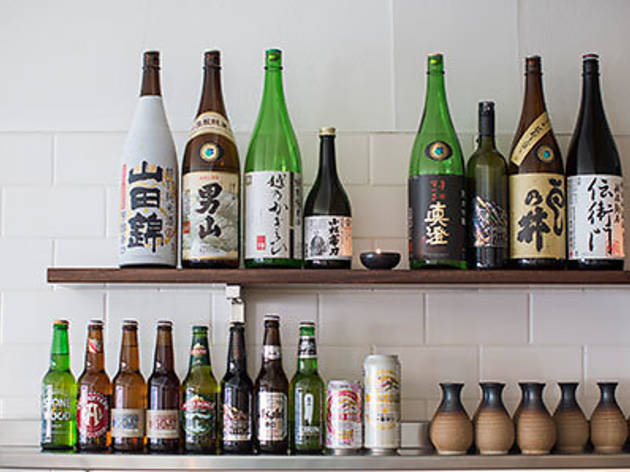 10/10
Goodbye Jane and Jeremy Strode, hello Kirin-in-a-can
It was with heavy hearts that we farewelled Surry Hills stalwart Bistrode earlier this year. And to be honest, when we heard a mod-Japanese eatery was taking its place, we were preparing to greet 478 Bourke Street with a group of villagers brandishing pitchforks and torches. What we were not prepared for was a well-realised restaurant serving really tasty food and Kirin in cans. Yes, cans.
Jeremy and Jane Strode have left the building, taking their corned beef brisket with them. In their place you'll find head chef and restaurateur Kerby Craig and some very gently seared scallops. They're sliced thinly, fanned out with fresh seaweed, scattered with finger lime caviar (nature's pop rocks) and finished with a soy-flavoured brown butter.
A cherry blossom mural stretches across the wall, replacing the black-and-white portraits of Fergus Henderson and Pierre Koffmann. But the rest of the room remains very much the same – pared back and austere – letting what's on the plate do the talking.
Ume also serve their ultra-marbled wagyu lightly seared and thinly sliced. Here, the rich beef is sprinkled with a snow-like avalanche of bottlebrush-infused dehydrated wagyu fat and served with a little ponzu dipping sauce on the side. The strangely un-fatty fat adds a subtle, smoky quality with none of the "hey, the '90s! I'm using bush foods!" stigma you might expect on first sweep of the menu. In fact, at first glance, the menu is packed with things we want to eat, and are thoroughly excited about.
A special of steamed pork belly dumplings sees a rough-hewn pork mince enveloped in sheets of egg noodle and dressed in brown butter. These delicate little guys are all crisped up on the plate with puffed rice and a tiny scattering of peppery shiso leaves. They're excellent with a Kirin-in-a-can.
Veggos and meat-fanciers alike won't want to miss the slightly astringent, crunchy and creamy dish of fried Brussels sprouts and heirloom carrots served on a small splodge of dashi custard, dressed with a little soy and ginger and garnished with turkey rhubarb leaves (fun fact: this medicinal herb was once used to combat the plague).
You might choose to start your meal with sashimi (kingfish, salmon, tuna and bonito on our visit) and end with sushi (we have scallop with egg omelette, scampi with marinated salmon roe, kingfish with powdered pickled plum and bonito with garlic oil and a garlic chip). It's great fish, with a different daily selection beautifully prepared by sushi chef Yang Wu. But we'd suggest holding out until the team start serving sushi and sashimi at the little bar and put a dent in the impressive sake list at the same time.
Dessert-wise, go the tart of roast persimmon with honey and ice cream over the puffy red-bean sponge with a sort of trail mix and vanilla ice cream. Or just drink more sake.
Ume may mean plum in Japanese, but this one's a real peach.
Venue name:
Ume
Contact:
Address:
478 Bourke St
Surry Hills
2010

Opening hours:
Lunch Fri-Sun 12 noon-2.30pm; Dinner Wed-Sun 6pm-10pm
Price:
Up to $100